Mulayam mulls Azam plea to Modi
Fatima and her son Abdullah Azam are co-accused in many of the cases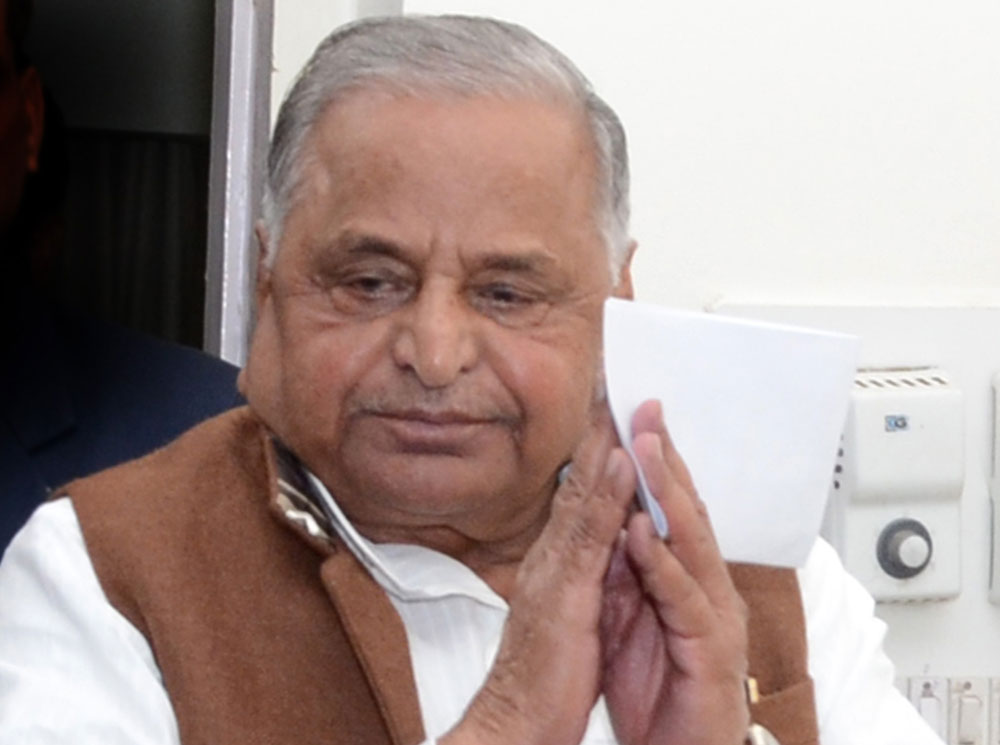 ---
|
Lucknow
|
Published 12.09.19, 08:44 PM
---
Samajwadi Party patron Mulayam Singh Yadav may meet Narendra Modi and complain against Uttar Pradesh chief minister Yogi Adityanath for "harassing" party veteran Azam Khan.
Police in Rampur have registered 81 cases against Azam, the local MP, over the last two months. The cases include land-grabbing, criminal intimidation, dacoity and theft of buffaloes and goats.
Mulayam had said last week that although he had not taken a decision, he would, if needed, seek time from the Prime Minister .
An SP source said Tanzeem Fatima, Azam's wife and a Rajya Sabha member of the party, had met Mulayam early this week questioning the silence of party leaders when the Adityanath government was harassing her husband without any evidence against him.
"Fatima had asked Mulayam what was the purpose of being in the SP when it didn't stand by her family.
Mulayam told her he would soon meet Modi and ensure that Adityanath is forced to withdraw all the cases against the Lok Sabha MP and his family members", the senior SP leader said.
Fatima and her son Abdullah Azam are co-accused in many of the cases.
"Fatima was of the view that the chief minister was victimising her husband because he symbolises Islam," the SP leader said.
Azam had said two days ago that while he had collected donations from friends and paid compensation for land acquired from local farmers to build the Mohammad Ali Jauhar University in Rampur, the farmers had been forced by the state government to register cases that he had taken over their property forcefully.
"We have evidence that the farmers had given us their land willingly. But the state government is not giving me time to prove my innocence. The local administration is burning the midnight oil to find people who can register absurd and false cases against me," Azam had told reporters in Rampur on Tuesday.
Chandramohan, spokesperson for the state BJP, claimed that Azam was involved in land-grabbing and other crimes and the police were working without any pressure.