Modi biopic not to release till poll model code is in force
Election Commission writes to information and broadcasting ministry stalling the release of PM Narendra Modi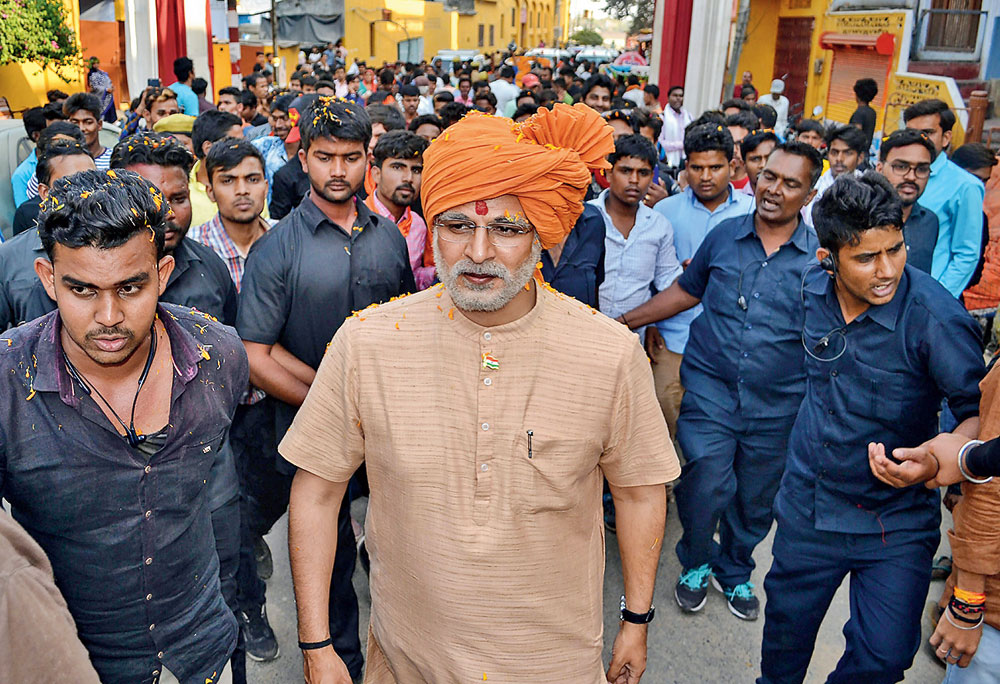 ---
---
The Election Commission has halted the release of PM Narendra Modi, the film on the life of the Prime Minister, a day after the Censor Board cleared it.
The film cannot be released till the Model Code of Conduct is in force, the poll panel wrote, in the larger interest of 'ensuring a level playing field' and 'free and fair elections'.
The film, made by Omung Kumar and starring Vivek Oberoi as Narendra Modi, was set for release on April 11, the first day of Lok Sabha elections.
The commission in its letter to the information and broadcasting ministry said, that 'any biopic material... sub-serving the purpose of any political entity... should not be released in the electronic medium, including cinematograph' when the Model Code of Conduct is in force.
It also barred the use of posters of the film for publicity in electronic or print media in any area where the model code is in operation.
Other than PM Narendra Modi, the poll watchdog also named NTR Laxmi and Udyamam Simham in its letter.
About these films, the poll panel said that it is claimed that such creative content are a kind of 'surrogate publicity by a candidate or the political party'. The commission said that this had the potential to upset the 'level playing field'.
Such films were not strictly in the realm of 'advertisement' and there would be difficulty in proving the payment of money, the poll panel mentioned it the letter.