Minimum wage law to skirt rural job scheme under MGNREGA
The Code on Wages Bill would have no implications for the rural job guarantee scheme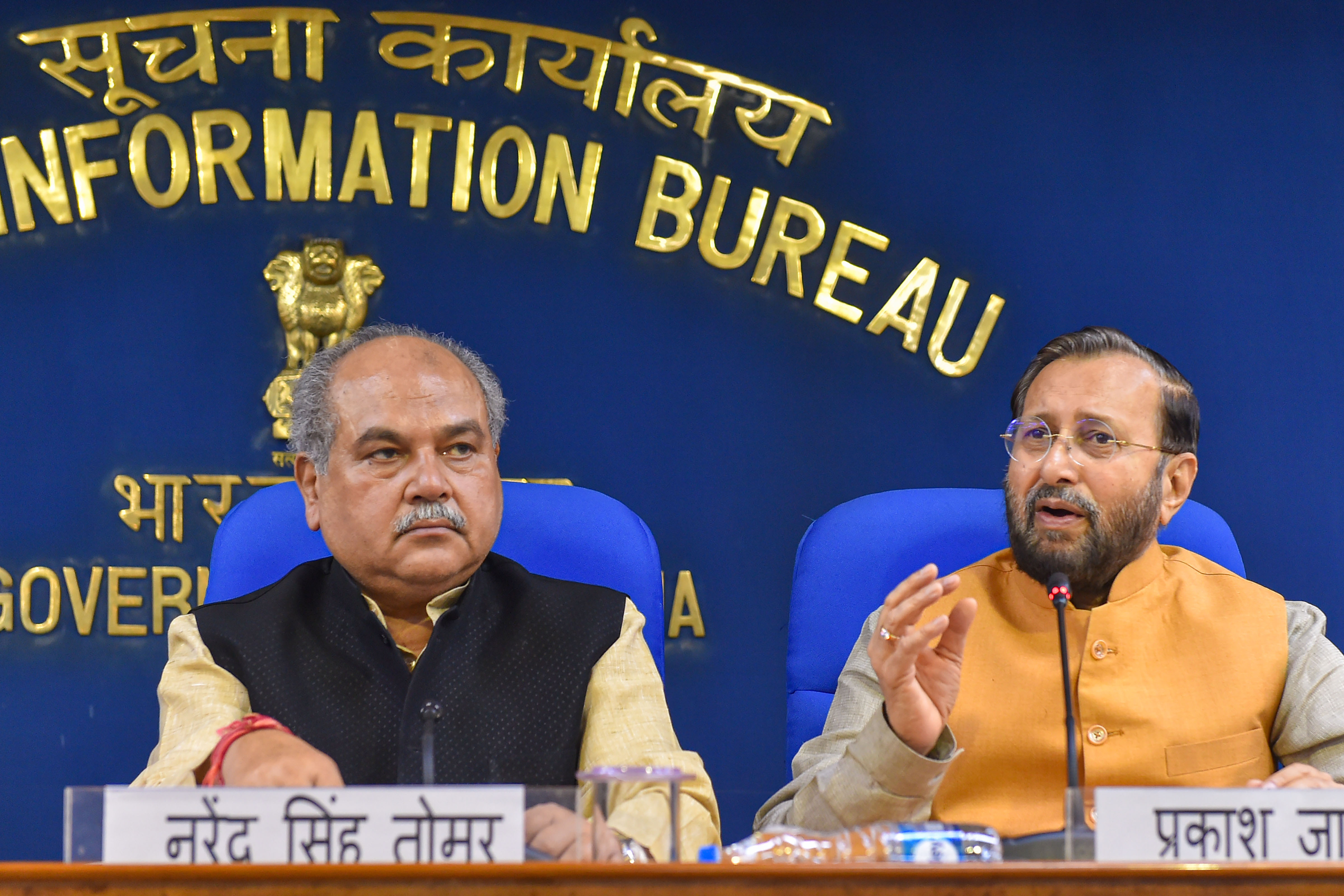 ---
New Delhi
|
Published 10.07.19, 09:26 PM
|
---
The minimum wage to be stipulated under a proposed central law will not apply to unskilled labourers under the Mahatma Gandhi National Rural Employment Guarantee Act, the government said on Wednesday.
Labour minister Santosh Gangwar and rural development minister Narendra Singh Tomar said the Code on Wages Bill would have no implications for the rural job guarantee scheme, whose wages tend to be lower than the existing state minimum wages.
The Code on Wages Bill, to be introduced in Parliament during the current session, will look to fix a minimum wage for the country.
An expert committee the labour ministry had set up has suggested a minimum daily wage of Rs 375 for the entire country or separate minimum wages for each of five regions, ranging between Rs 342 in the east and Rs 447 in the north.
"The minimum wage under the wage code bill will not apply to the MGNREGA," Gangwar said in response to a question at a news conference here.
Tomar said: "The MGNREGA wage rate will be governed by its own law."
Social activist Nikhil Dey questioned the government decision. "How can the government not apply the wage rate to itself? This is unconstitutional and unethical," he said.
"When it comes to the government's own work, it wants to exploit workers by not paying them the minimum wage fixed by it."
Economist and former Planning Commission member Abhijit Sen said the job scheme wage rate is decided under the provisions of the Rural Employment Guarantee Act itself.
"Its rates are lower than the minimum wage rates in certain states. Linking (the job scheme) to the minimum wage has been dicey. But the wage code law should be linked to the rural job scheme."
Currently, the minimum wage in most of the states ranges between Rs 200 and Rs 300 a day, though it's over Rs 500 in Delhi. The rural job scheme wage lies between Rs 180 and Rs 260 in most states. The rural job guarantee scheme provides for up to 100 days' paid, unskilled work to every rural household a year.
Nearly 10 crore rural households are holders of the scheme's job cards. The Rural Employment Guarantee Act provides for annual wage revisions on the basis of the Consumer Price Index for Agricultural Labourers. The Centre pays the entire wage bill under the job scheme.