Meet Pawan Monga, Delhi BJP's Member who is gaining recognition for his exceptional work during Pandemic
He has done a tremendous job during these difficult times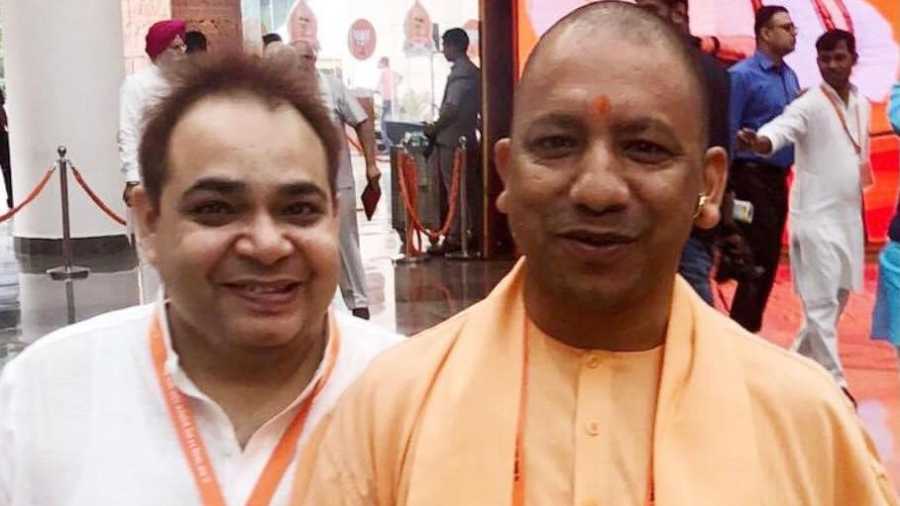 ---
Published 16.08.21, 09:16 PM
|
---
With Covid pandemic hitting the world, a lot around us has changed. The world is in chaos and the same applies to India. There was a kind of an undeclared emergency with the government being left with no option apart from imposing a lockdown. The lockdown further led to job losses, manufacturing units being shut down and laborers forced to flee their workplaces and migrating to their hometowns.
The pandemic was also a test for the healthcare system of the Nation which eventually collapsed in the second wave that hit the country in Mid 2020. There was a scarcity of beds and oxygen supply in the hospitals across the country. Things were onto a next level in the National Capital with people unable to get medical facilities for their loved ones. There was total chaos as people were left to die.
A lot of individuals, well known personalities, members of civil societies and NGOs came forward to do their bit in helping people. One such individual is Pawan Monga, who happens to be the Executive Member of BJP's Delhi unit, has done a tremendous job during these difficult times. Pawan who is also the President of 'Ekta Mission', with his team of selfless, hard-working people did a commendable job during the second wave.
Pawan was seen on the ground working tirelessly day and night. He made sure that people across Delhi don't suffer from lack of food and medical facilities. He helped people in arranging them with Plasma, Injections, Oxygen Cylinders and the life saving drug- Remdisivir. 'Ekta Mission' is the platform which he utilised in doing this noble work. They have been credited to run successful campaigns making people aware of the importance of wearing a mask and using the sanitizers. Ekta Mission also helped lakhs of underprivileged, poor people by distributing them lakhs of masks and sanitizers free of cost. They further set up several camps and covid booths across the city providing people with relief items.
Pawan has been leading from the front in the Nation's fight against the Covid. He is the man who made other political leaders across the political spectrum hit the ground, saving the lives of thousands of people. Pawan also inspired his own leaders in the BJP to come forward and get united in these miserable times. Seeing his commitment, a lot of young people volunteered in Ekta Mission's program and together they have been successful in providing food and medical facilities in the remotest parts of the City.
Pawan with his initiative made sure that there's no deaths due to the lack of beds and oxygen cylinders in Delhi and keeping this in mind, they have been successful in arranging oxygen cylinders, hospitals beds, ICU wards and medicines. Apart from this, Ekta Mission has set up several blood plasma donation camps across the city for those people who have defeated and recovered from the deadly virus. For migrant laborers, they have worked towards providing them with food and medical care during these tough times.
Commenting on his campaign and the love it received from the common public, Pawan said "I am delighted to have been able to serve the people by providing them with the essentials. 'Ekta Mission' has been successful in arranging beds and oxygen cylinders for lakhs of people and this gives me immense satisfaction."
"Our party, BJP was on the ground 24*7 working for the people and I am happy to be a member of such a political party."
Pawan and his Ekta Mission deserves all sorts of appreciation for the immense work they have done during the Covid times.