Medicines account for largest share of healthcare expenditure: Study
Research considers expenses arising out of visits to hospitals, clinics and doctors' private chambers and not those from home visits by doctors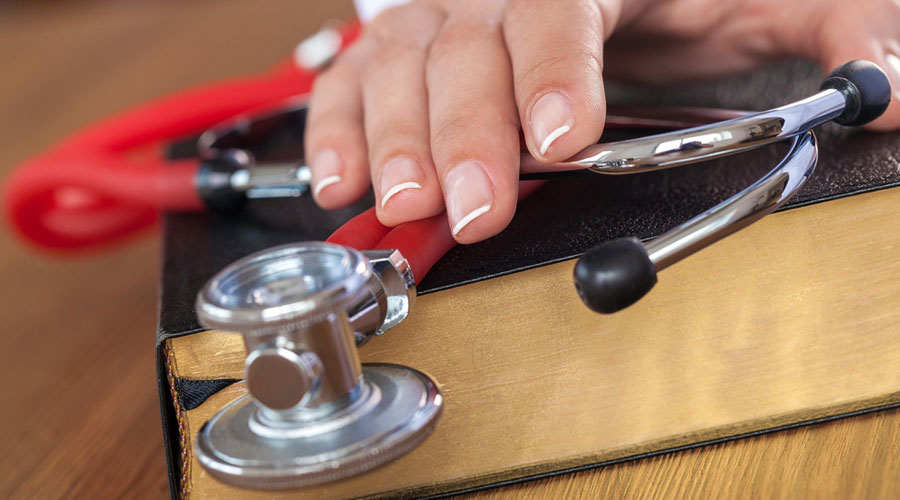 Representational image.
Shutterstock
---
New Delhi
|
Published 30.05.22, 02:28 AM
|
---
Medicines account for the largest share of healthcare expenditure arising out of hospital visits by Indian households, whether seeking outpatient or inpatient services, but health-related non-medical expenses on travel or accommodation too pose big financial burdens, new research has indicated.
The study, a comprehensive dissection of out-of-pocket expenditure (OOPE) on healthcare, has also found that outpatient expenditures eat up 21 per cent of household incomes, a bigger burden than the 16 per cent of incomes consumed by inpatient expenditure.
It has found that the doctors' consultation fees are on average 12-fold higher in private hospitals and seven-fold higher in private clinics compared with government facilities.
The researchers have said that better healthcare infrastructure across the country would help avert travel by patients and accompanying relatives, reducing the health-related non-medical expenditure. Price caps on more medicines would reduce the biggest chunk of the healthcare expenditure. They have also recommended some form of health insurance for outpatient expenditures — which are high because of the larger number of OPD visits patients undergo compared with hospital admissions — and a possible cap on doctors' consultation fees.
The study only considered the expenditures arising out of visits to hospitals, clinics and doctors' private chambers and not those from home visits by doctors.
Households seeking outpatient services spent around 60 per cent of their OOPE on medicines while those seeking inpatient services spent 29 per cent on medicines, according to the study, based on a sample of 43,700 inpatients and 8,900 outpatients. (See chart)
Health researchers not associated with the study said the large share of medicines in the OOPE was no surprise. "This simply reflects the inadequate government support for free medicines," said Indranil Mukhopadhyay, professor of health economics at the O.P. Jindal University, Sonipat (Haryana).
India's National Pharmaceutical Pricing Authority has imposed price caps on over 800 formulations of medicines but, Mukhopadhyay said, their sales account for less than 25 per cent of the country's total domestic pharmaceutical sales.
The study found that the non-medical costs on travel or accommodation for healthcare accounted for nearly 24 per cent of the OOPE among inpatients and almost 15 per cent among outpatients. This is possibly because of accompanying family members of patients admitted to outstation hospitals having to rent accommodation near those hospitals.
Health researchers say these costs likely reflect the poor health infrastructure and unavailability of diagnostic services at many places, necessitating medical travel.
The study is among the first to flag the higher total expenditures incurred annually by Indians seeking outpatient services compared with their spending on inpatient care.
The purpose of this comparison is intended to guide policy, said S.V. Subramanian, professor of population health and geography at Harvard University who led the study, collaborating with researchers from the International Institute of Population Sciences in Mumbai, the Niti Aayog --- India's top government think tank --- and other institutions.
"These (outpatient) expenditures are never reimbursed and could cause long-term damage to a household's economic status. The outpatient expenditures should be getting more policy attention in public health discourse," Subramanian told The Telegraph.
The latest nationwide family health survey for 2019-21 has found that 41 per cent of India's households have at least one member covered by either government or private health insurance. But these schemes cover only inpatient services or hospitalisation — with no scope for covering outpatient services.
Subramanian and his colleagues have urged health insurers to find strategies to cover outpatient expenses too. The options, he said, would be for the health insurance market to consider schemes such as "upfront payments" in advance for a certain number of outpatient sessions, or "direct insurance".
The study has found an average OOPE per capita of Rs 21,385 for inpatient and Rs 27,913 for outpatient services. The average expenditures on medicines and diagnostics at private facilities were four-fold higher than those at public facilities.
The high doctor consultation charges in private facilities and the high costs of private healthcare suggest the government should work towards a national policy for capping doctor fees, the researchers have suggested in their paper.
"We recommend looking into the capping of fees as a possible method of containing the high expenditure on doctor or surgeon fees," Subramanian said.
"But those considerations will have to be looked at through the frame of logistical and financial feasibility or its impact on the economy."