Mediation eased Indo-Pak tension: China
Claim of 'constructive role' and Indian version don't tally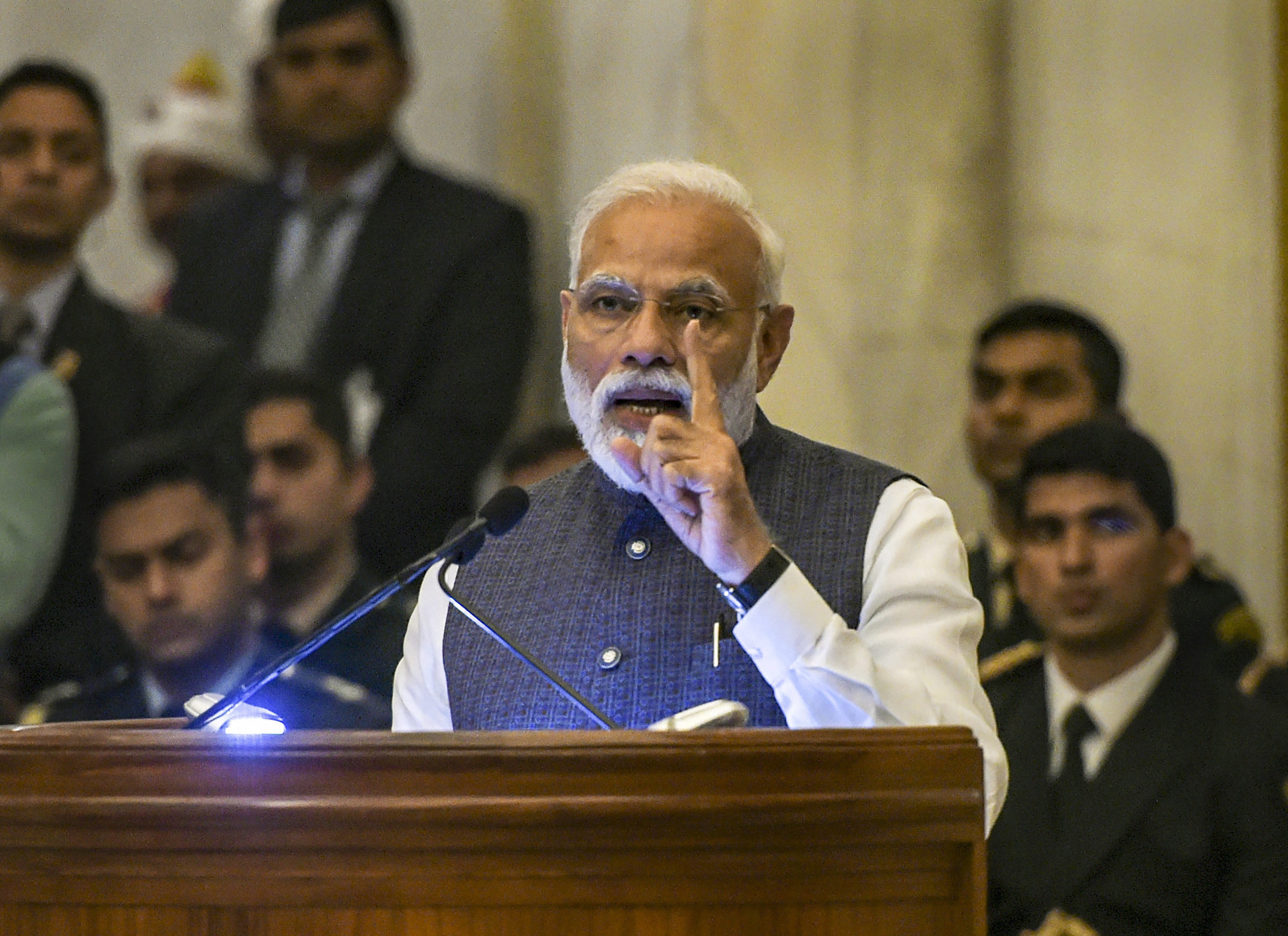 The Narendra Modi government maintains that Pakistan has blinked on the post-Balakot escalation ladder not because of mediation
PTI
---
New Delhi
|
Published 08.03.19, 09:24 PM
|
---
China on Friday said it had engaged in "mediation" to defuse tensions between India and Pakistan, contesting New Delhi's claim that no country had mediated.
India's position is that Pakistan has blinked on the post-Balakot escalation ladder not because of mediation by one or more country but because of the Narendra Modi government's diplomatic offensive.
That China had engaged in "mediation" efforts was mentioned by Chinese foreign minister Wang Yi on Friday at a media conference in Beijing. The reference to "mediation" was done in a deft manner.
"China has stressed from the beginning the need to exercise restraint (to) prevent an escalation, find out what has happened and resolve the matter through dialogue," PTI quoted Wang as saying.
Wang added: "In the meantime, (a) country's sovereignty and territorial integrity should (be) fully respected. China followed these principles in its mediation and played a constructive role in defusing the tension."
China had sent its vice-foreign minister to Pakistan to meet Prime Minister Imran Khan, army chief Qamar Javed Bajwa and foreign minister Shah Mahmood Qureshi.
While saying that India and Pakistan should meet each other halfway to improve relations, Yi made no mention of India's primary concern: terrorism originating from Pakistan.
Besides directly lobbying China, India has been working with other countries to persuade Beijing to designate Jaish-e-Mohammed founder Masood Azhar as a terrorist under the 1267 Sanctions Committee of the UN.
India has sent to all its missions a summary of the dossier given to Islamabad last week on the Jaish-e-Mohammed's links to the Pulwama attack and other intelligence about its footprint in Pakistan, with the brief that it be shared with their host countries as part of a pressure tactic.
The US, Britain and France have moved a fresh proposal in the UN Security Council to designate Azhar as a terrorist under the 1267 Sanctions Committee.
China has used its veto power in the Security Council in the past to stop such designation and has given no indication even after the Pulwama attack on where it stands on the issue.
Although China did sign the Security Council statement condemning the attack in which the Jaish-e-Mohammed was named, a source in New Delhi said: "We are keeping our fingers crossed."
The UN-designated terrorist Hafiz Saeed has been roaming relatively free in Pakistan in spite of the designation. India still believes that putting Azhar in the same category is important.
For one, it would make it difficult for Pakistan to say that no terrorist lives on its soil. Also, the signal is important in that China coming on board would mean a significant shift, considering the relationship Beijing has with Islamabad.