'Irresponsible institution singularly responsible'
Madras HC holds EC responsible for Covid resurgence
The bench was hearing a public interest petition moved by M.R. Vijayabaskar, Tamil Nadu transport minister and AIADMK candidate from Karur in the April polls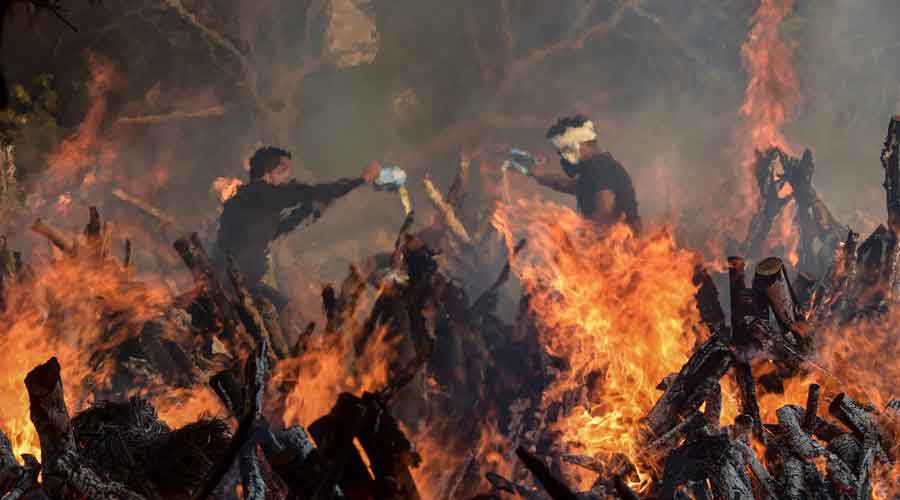 Family member wearing PPE kit performs last rites of a COVID-19 victim during Mass cremation of Covid-19 victims and others takes place at Gazipur Crematorium, in New Delhi
PTI
---
Chennai
|
Published 27.04.21, 03:04 AM
|
---
Madras High Court on Monday held the Election Commission "singularly" responsible for India's second Covid wave, called it the "the most irresponsible institution" and said its officials might be booked for murder.
It said the commission's decision to let political parties organise rallies had led to the resurgence of the pandemic.
"Were you (living) on another planet?" the bench of Chief Justice Sanjib Banerjee and Justice Senthilkumar Ramamoorthy asked commission officials.
The Bengal BJP defended the  commission.
Last week, Calcutta High Court had censured the commission over the lax enforcement of Covid safety norms during the ongoing elections.
"Public health is of paramount importance. It is distressing that constitutional authorities have to be reminded in such regard," the Madras bench said. "It is only when a citizen survives that he will be able to enjoy the rights that a democratic republic guarantees."
The bench was hearing a public interest petition moved by M.R. Vijayabaskar, Tamil Nadu transport minister and AIADMK candidate from Karur in the April 6 Assembly polls.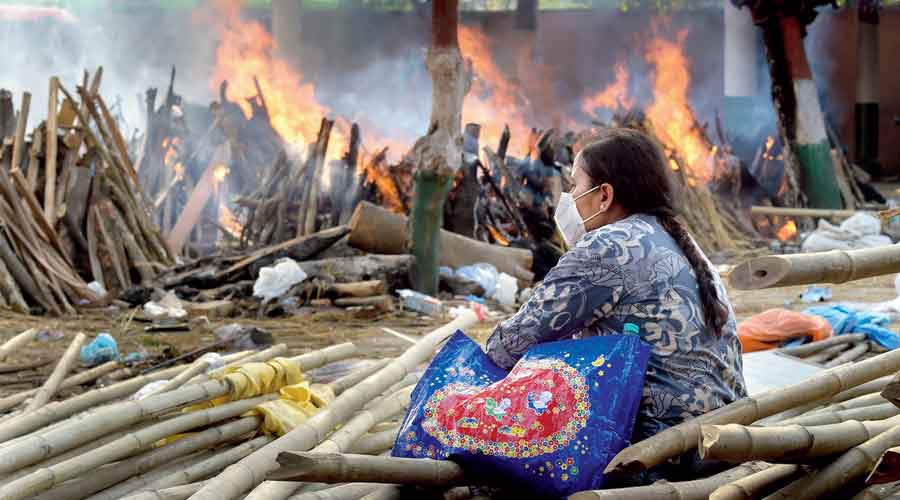 With 77 candidates contesting from Karur constituency, it would be a challenge to accommodate all their agents in the counting hall while observing the pandemic protocols too, the petitioner has argued.
He has, therefore, sought a directive to election authorities to take all the steps necessary to ensure Covid safety and fair counting on May 2.
When counsel for the poll panel said all the required steps were being taken, the bench retorted that by allowing political parties to organise rallies, the commission had paved the way for the Covid resurgence and that its officials might be booked for murder.
The bench directed the Election Commission to file a detailed report by April 30 on the Covid-19 protocols to be followed on counting day.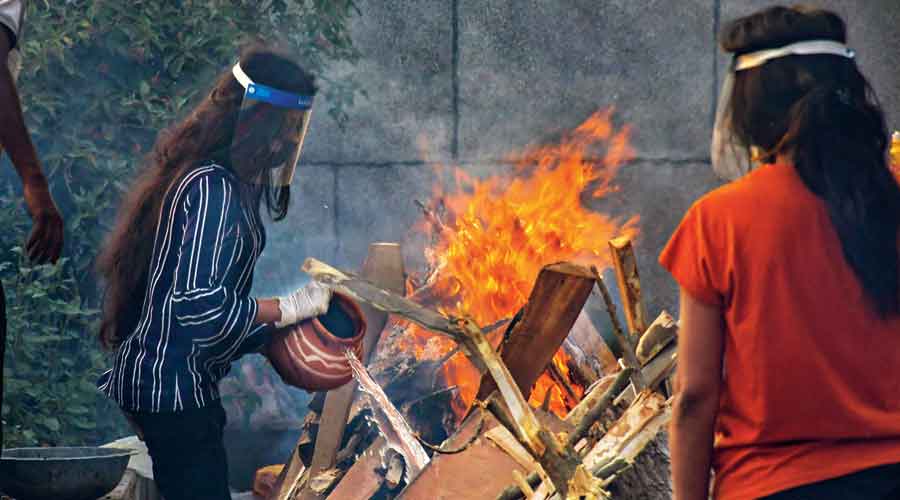 Observing that the situation now was one of survival, the judges warned orally that they would not hesitate to stop the counting of votes on May 2.
On Sunday, Tamil Nadu reported 15,000 new Covid cases. The state's tally of active cases has crossed 1 lakh.
On April 22, while hearing three petitions seeking the enforcement of pandemic protocols during the Bengal polls, a Calcutta High Court division bench headed by Chief Justice T.B.N. Radhakrishnan had told the commission that issuing circulars and holding meetings on Covid safety were not enough.
The bench later directed the authorities to ensure that people in Bengal followed the Covid restrictions imposed by the poll panel. Bengal has witnessed a sharp spike in Covid cases during the eight-phase polls.