Lalu, Akhilesh lose security cover
Protection scaled down for many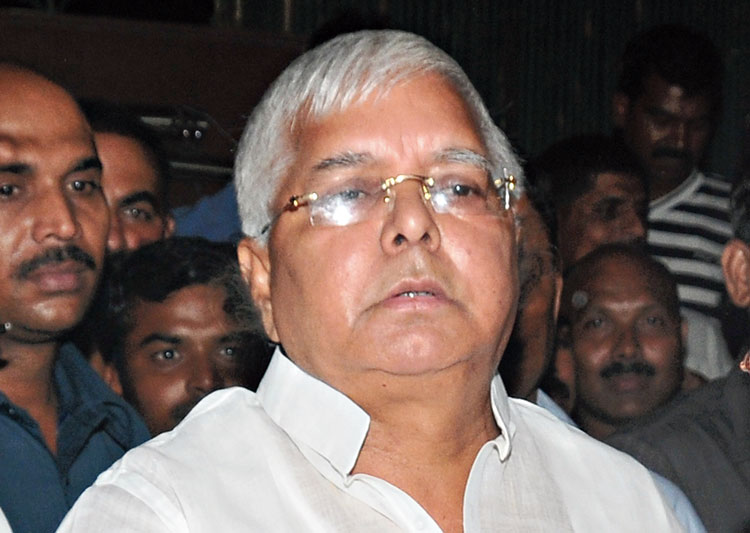 ---
---
The Centre has withdrawn the security cover of Rashtriya Janata Dal boss Lalu Prasad and Samajwadi Party chief Akhilesh Yadav among changes that included revising the protection of a host of others, most of them politicians.
Lalu Prasad, a former Bihar chief minister now jailed following his conviction in the fodder scam — enjoyed Z-category security, the second among four levels of protection.
Akhilesh, a former chief minister of Uttar Pradesh, enjoyed Z-plus cover, the highest among the four categories.
The changes followed a review meeting on Monday led by the Intelligence Bureau top brass.
"The Union home ministry provides security cover on the basis of threat assessment of individuals subject to periodic reviews on whether the protection should be continued with, withdrawn, downgraded or upgraded. The decisions to withdraw or downgrade security cover have been taken considering the threat perception is either nil or low," a ministry official said.
The Centre's decision regarding Akhilesh, taken late on Tuesday night, means the Samajwadi chief will lose the protection of 22 National Security Guard commandos and six CRPF personnel he had been enjoying since 2012, when the UPA government was in power.
Asked why Lalu Prasad's cover had been withdrawn, the official said the RJD was in Ranchi jail serving his sentence.
The Z-plus cover (28 guards) tops the four categories of VIP security, followed by "Z" (20 guards), "Y" (11 guards) and "X" (two guards).
Sources said at Monday's meeting, the home ministry had reviewed a list of 130 protectees and decided to withdraw or scale down the security cover of over two dozen politicians and bureaucrats.
Others removed from the central list include BJP MP Rajiv Pratap Rudy, Uttar Pradesh minister Suresh Rana, former CRPF DG and adviser to the Jammu and Kashmir government, K. Vijay Kumar; former Congress MP and MLA Avtar Singh Bhadana and Uttar Pradesh deputy chief minister Dinesh Sharma.
Muzaffarnagar riot accused and BJP MLA from Uttar Pradesh Sangeet Som's cover has been downgraded from "Z" category to "Y" and limited only to Uttar Pradesh, instead of the protection he had also enjoyed in Uttarakhand, Delhi, Haryana and Punjab.
LJP MP Chirag Paswan's cover has also been downgraded from "Z" to "Y". His CRPF cover has been removed too.
Sources said the "Z" cover of former BJP members Kirti Azad and Shatrughan Sinha, newly appointed Himachal Pradesh governor Kalraj Mishra, former Lok Sabha Speaker Meira Kumar has been taken off from the central list or has been removed. These VIPs were being secured by the armed commandos of paramilitary forces like the CISF and Delhi police.
The protection categories of Abhijeet Mukherjee, son of former President Pranab Mukherjee; Congress leaders Anand Sharma, Raj Babbar, Digvijaya Singh, A.K. Antony, Manish Tewari; CPM leader Sitaram Yechury, former Prime Minister Atal Bihari Vajpayee's foster daughter Namita Kaul Bhattacharya and former BJP leader Yashwant Sinha have also been downgraded.