Kerala in Supreme Court on Adani group's airport rights
The Adani group had in February last year won the bid to operate five airports, including the one in Thiruvananthapuram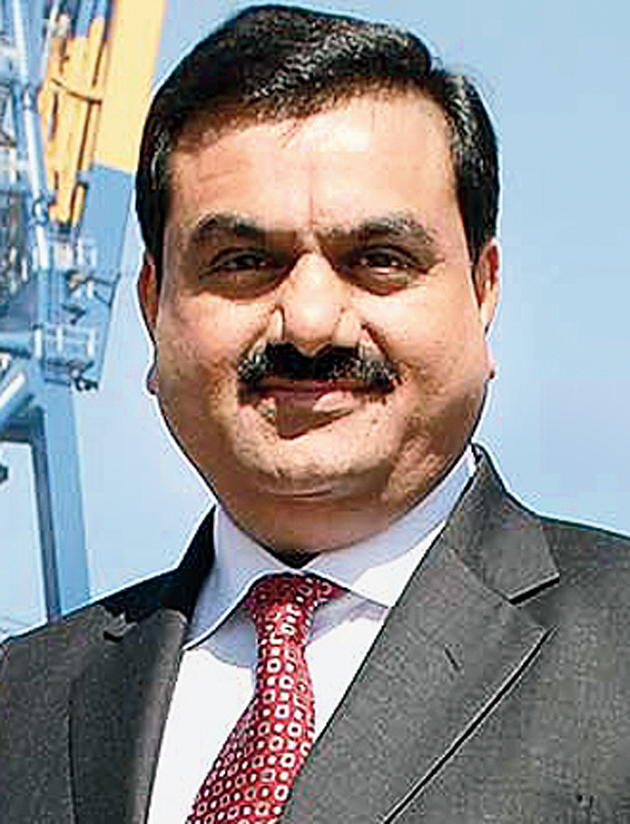 Gautam Adani, the chairman of Adani Enterprises Limited
(File photo)
---
New Delhi
|
Published 20.02.20, 09:56 PM
|
---
The Kerala government on Thursday moved the Supreme Court challenging the Centre's and airport authority AAI's decision to grant the Adani group rights to operate, manage and develop Thiruvananthapuram International Airport.
The matter is likely to come up for hearing before the top court next week.
The Left-ruled state knocked on the top court's door after Kerala High Court declined to entertain its plea against the grant of rights to Adani Enterprises Limited.
The high court had said the issue involved a dispute between a state government and the Centre, which only the top court could adjudicate under Article 131 of the Constitution.
The article says the Supreme Court alone can decide a dispute between states or between the Centre and a state government.
The Kerala government in its appeal has contended that Article 131 wouldn't apply in this case as Adani Enterprises was a private entity and the Airports Authority of India, a respondent before the high court, couldn't also be considered a state, as defined under Article 12.
It contended that the state-owned Kerala State Industrial Development Corporation was better equipped to renovate and operate the airport at a more economical price than the one the private entity had offered.
The Adani group had in February last year won the bid to operate five out of six airports, including the one in Thiruvananthapuram, the Centre had proposed for privatisation.
The state government has challenged the grant of tender to the Adani group on various grounds, including "absence of public interest" and the decision "not being in the interest of better management" and said the "entire proceedings including the tender process" had been "vitiated by Malafides".
It said Adani Enterprises had "no previous experience in managing airports" and the decision to grant the contract was "not in public interest" and "violative of the provisions of the Airport Authority of India Act, 1994, as well as the proprietary rights of the State Government as regards the land wherein the Thiruvananthapuram Airport is situated".
The Kerala government submitted that the state was experienced in running airports through its organisations and cited the example of Kochi International Airport at Nedumbassery, Ernakulam, which is being operated by the Cochin International Airport Limited, a state government-sponsored company.
It said the Kochi airport had won recognition, including from the UN; was the only airport in the world operated solely by solar energy, and was making huge profits too, unlike many other airports in the country.
"Apart from the above mentioned Kochi International Airport, the Kannur International Airport, having most modern and state of the art aviation and other passenger and cargo facilities, which is being operated by the Kannur International Airport Limited (KIAL), another State Government sponsored Company, has become operational and is making steadfast progress," the state's special leave petition said.