Kerala: Hate targets Muslim-owned businesses after bishop comment
Bishop Mar Joseph Kallarangatt had alleged that Muslims were luring non-Muslim women into conversion and radicalism, and non-Muslim youth into drug addiction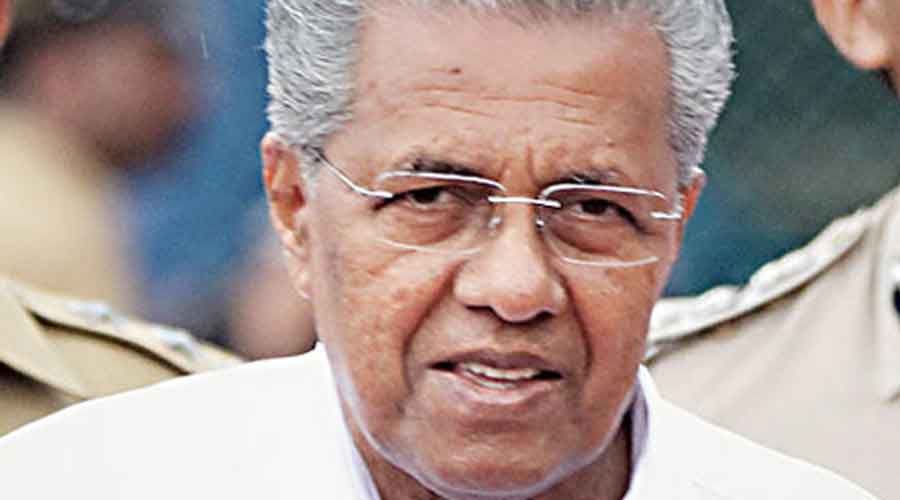 ---
Bangalore
|
Published 17.09.21, 03:07 AM
|
---
Two food-processing companies in Kerala have become targets of a communal hate campaign and boycott call in connection with a bishop's allegations about a "love jihad" and a "narcotic jihad".
The companies, both based in Erattupetta in Kottayam and owned by Muslims, are being "accused" on social media of facilitating a recent protest march in Pala against Bishop Mar Joseph Kallarangatt of the Pala Diocese.
The bishop had alleged that Muslims were luring non-Muslim women into conversion and radicalism, and non-Muslim youth into drug addiction.
Ajmi Flour Mills India Pvt Ltd and KKFM India Pvt Ltd, which sell ready-to-cook breakfast, have denied having anything to do with the September 10 march or with any political party or ideology.
Had the companies provided free transport to the marchers — who were from all communities — as alleged, they would have been acting within their democratic rights.
Police have started a case based on complaints from the companies, and chief minister Pinarayi Vijayan on Thursday instructed his administration to take "stringent action" against anyone spreading communal hatred.
Several hate messages were found on a Facebook page named Christian Cyber Warriors.
One of the messages said: "Have you ever seen sudapi (a portmanteau derived from the name of an outfit and intended at mocking extremist Muslims) buying anything from other communities?"
The page carried a slide calling for the boycott of KKFM and Ajmi and several posts on the marches held at several places in support of the bishop's controversial comments.
"It seems a vehicle belonging to Ajmi had transported jihadis to the protest (against the bishop)…. Like a priest said the other day, we should boycott their products," a Facebook user named K.D. Murali Kollakonath posted.
KKFM has denied a claim made in several social media posts that its owners are related to a man convicted of chopping the hand of a professor, T.J. Joseph, in 2010 for an alleged remark against Islam. Being related to a criminal is anyway not a criminal offence in Indian law, nor a moral offence in most cultures.
Recently, the Bangalore-based iD Fresh Food (India) Ltd, which too sells ready-to-cook food, had faced a hate campaign that claimed the company's iD brand of idli and dosa batter contained cow bones and calf rennet.
The company, started by IIM Bangalore graduate P.C. Mustafa and four of his cousins from Kerala in 2005, had lodged a police complaint.
Ajmi and KKFM have lodged complaints with the district police, cyber cell and the grievance cells of Facebook and WhatsApp and written to chief minister Vijayan.
"We have nothing to do with any protest or political party," the director of Ajmi food, K.A. Rashid, told The Telegraph on Thursday.
He suggested a possible conspiracy by a business competitor. "We can't rule out a competitor trying to discredit us since we are the market leaders. In any case, the police are investigating and we are sure the culprits will be arrested soon," Rashid said.
He added: "Some people have apologised to us claiming they had shared these messages without knowing the truth. They perhaps chickened out after realising the police were investigating the matter."
Vijayan said on Thursday: "Kerala has a tradition of secularism and brotherhood. There are some attempts from some quarters to destroy this. There will be stringent action against them."
Fayas Mohammed, marketing manager of KKFM, said the allegations were first made at discussions a few groups had held on Clubhouse and Facebook a few days ago.
"A local online news portal ran a story without naming us. But then the discussions on Clubhouse and Facebook turned into a hate campaign," Mohammed said.
"Some extremely communal audio clips were also circulating on social media."