Kashmir: Produce parents, says son, Supreme Court tells him to go check on them
Mohammad Aleem Syed fears his parents might have been detained in J&K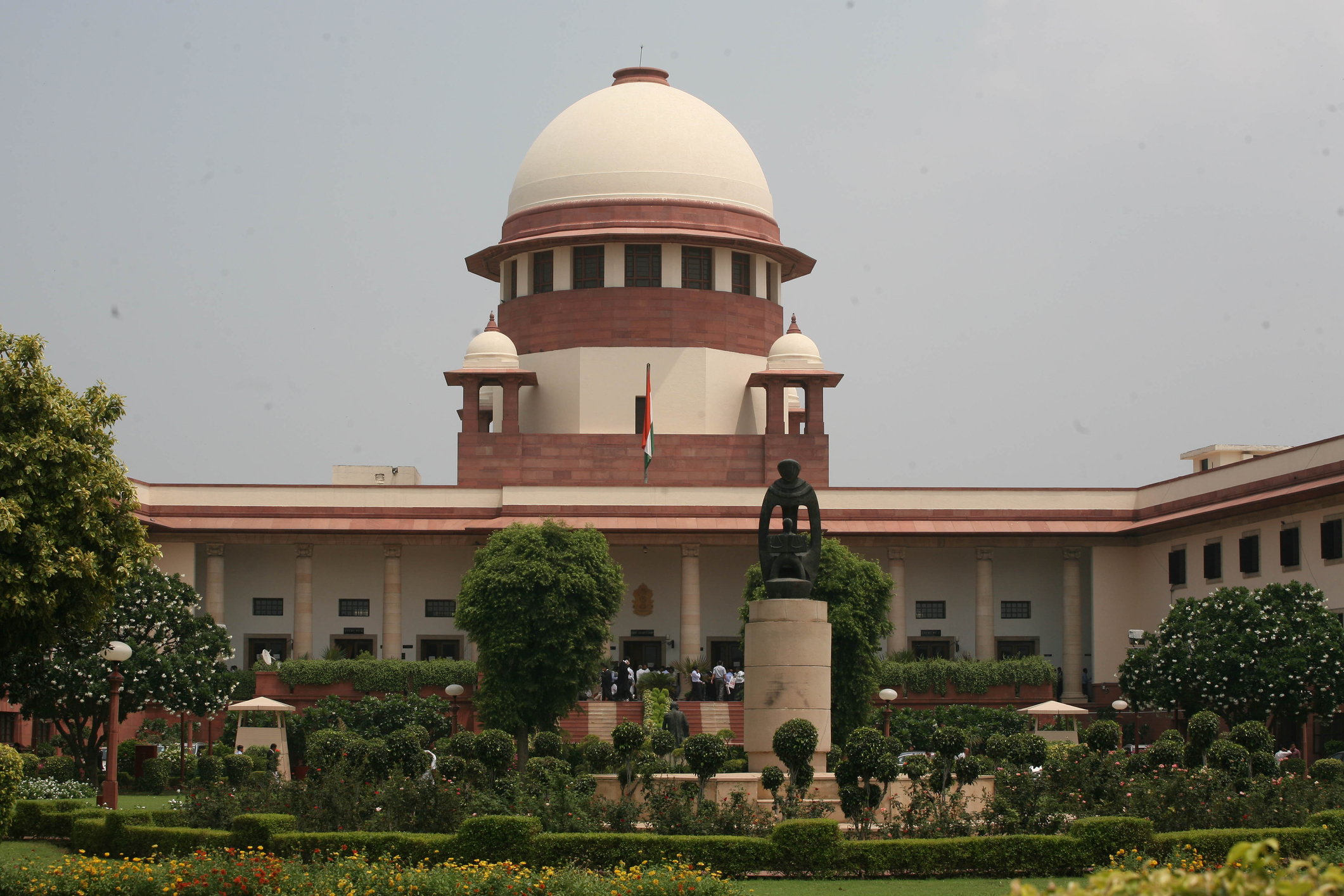 ---
---
Government to allow safe passage to my colleague @AleemSyeed to visit his home in Anantang and provide his report to the Court in form of affidavit.
I know that this is no huge victory but given the climate this is big for us. Aleem will finally meet his parents tomorrow IA.

— बुकरात वकील (انس) (@Vakeel_Sb) August 28, 2019
In the case of Kashmir Times editor Anuradha Bhasin's plea, the court allowed the Centre seven days to respond. Bhasin's petition sought immediate relaxation on "all restrictions on mobile, internet and landline services and the strict restrictions on freedom of movement of journalists and media personnel in Kashmir".
"This was a situation that needed an immediacy to entertain this petition now because there is a clampdown and media is unable operate. We hope it will move faster now," Bhasin said. "In the previous hearing, the CJI had said he has read somewhere that these restrictions are soon going to be removed and the case was adjourned."
Since the last hearing, Bhasin said there is a minimal change in the Valley. "The reporters don't have communication channels with their sources and mobility remains hampered. There is fuel shortage and a shortage of money. Local organisations are not very rich," Bhasin said.
"He has tried to contact his parents through telephone/mobile phone and has also tried to contact the emergency numbers purportedly provided by the state administration but to no avail," his petition read. "The Petitioner further tried to contact the Deputy Commissioner, Anantnag, Addl District divisional commissioner, Anantnag, Additional Deputy Commissioner, Anantnag and District technical director, Anantnag with regard to information of his parents."
Syed has been asked to visit his parents and report back to the court.
The apex court also allowed CPM general secretary Sitaram Yechury to visit his party colleague and former MLA Mohammed Yusuf Tarigami. The state, however, has been instructed to file a report if Yechury wanders anywhere else instead of visiting Tarigami and indulges in any political activity.
We live in innovative legal times. Habeas corpus once meant a direction to the State to produce a person held in detention. Now it seems to mean "jaake milke vaapas aa jao. Vahaan kuch aur mat karna."

— Gautam Bhatia (@gautambhatia88) August 28, 2019
Mohammad Aleem Syed, a law graduate from Jamia Millia Islamia who filed a habeas corpus petition after being unable to contact his family in Kashmir since August 4, was today allowed by the Supreme Court to meet his parents.
A habeas corpus plea means that law enforcers need to produce a person, who may be untraceable or under detention, before the court. In Syed's case, he has been allowed to travel to Kashmir to track his family down.
The petition was heard by a three-judge bench headed by Chief Justice of India Ranjan Gogoi, along with petitions on the communication shutdown, restrictions on journalists and challenge to the abrogation of special status.

A resident of Anantnag in south Kashmir, Syed fears his parents might have been detained. "It seems that the whole of Kashmir has been detained,' he said. His two elder brothers living with his parents are also unreachable.
"My fears are based on the reports coming through the media and online. There is so much confusion with news of protests and killings," Syed told this website after the court order.
Syed's parents are retired government employees with no political involvement, he said.