Hate reaches Himalaya, riding lies woven around 'halal'
Social media users have been claiming that the products contain gelatin made from cattle bone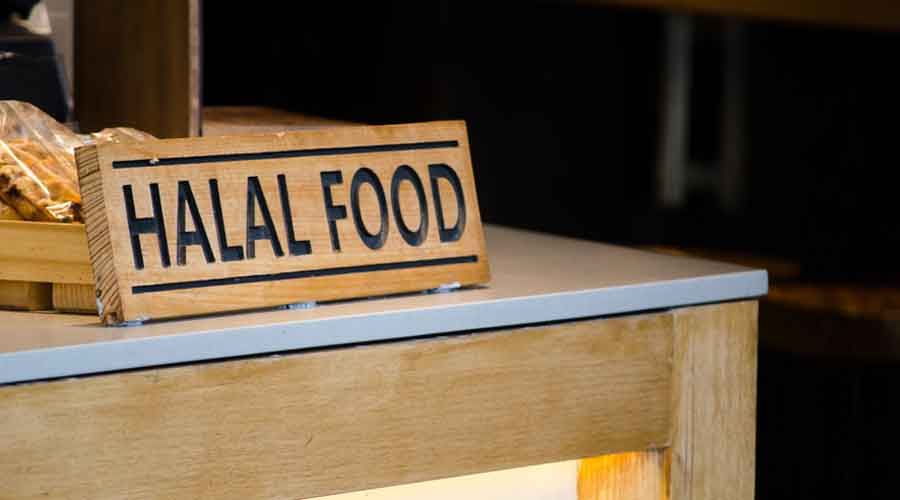 Representational image.
Shutterstock
---
Bangalore
|
Published 03.04.22, 03:19 AM
|
---
A Sangh parivar call for Hindus to boycott halal products has led to the targeting of the Himalaya Wellness Company, a Bangalore-based ayurvedic firm owned by a Muslim family whose products are widely popular.
Bollywood actor and former BJP parliamentarian Paresh Rawal was among those who tweeted the #BoycottHimalaya hashtag. While Rawal just shared the hashtag on Friday night without any comment, his tweet had received close to 45,000 likes by Saturday afternoon. Social media users have been claiming that the halal-certified products of Himayala, one of Bangalore's best-known corporate entities, contain gelatin made from cattle bone.
The company has issued a statement explaining that its products are halal-certified to meet the mandatory requirements of some importing countries.
"We wish to clarify and confirm that none of the Himalaya products contain meat, as alleged in social media platforms, this is factually incorrect," the company said in the statement.
"Halal certification does not imply that a product contains animal-derived ingredients. It is applicable for vegetarian products too as per the importing countries' regulations. All countries that seek to export to these countries are required to obtain this certification."
The controversy comes two days after Kiran Mazumdar-Shaw, Bangalore-based entrepreneur and executive chairperson of pharma major Biocon Limited, warned the Karnataka government that communal exclusion could cause the state to lose its "global leadership" in information technology.
Sangh parivar supporters have flooded social media with anti-Himalaya comments.
Ratan Sharda, an RSS supporter who regularly features on TV debates, tweeted: "#Himalaya has made piles of money selling #Ayurveda. But, now carefully follows their #Halal-fication!!! Wow!"
#Himalaya has made piles of money selling #Ayurveda. But, now carefully follows their #Halal-fication!!! Wow! pic.twitter.com/DjoYvmOrz0

— Ratan Sharda रतन शारदा (@RatanSharda55) March 30, 2022
A netizen named Aarti Panchal shared a screenshot of an email, allegedly from Himalaya, that tells a purported customer that the capsule shells of its herbal medicines contain "gelatin which is of Bovine bone origin and halal certified".
"Himalaya officially confirms that in tulsi and neem capsules they use Halal certified meat…!!" Panchal wrote in a widely circulated tweet.
Many others shared images of a framed document that purportedly states the company's halal policy. The document says the company is "committed to maintain halalness of the (herbal/ chemical/ food colour) of products produced by us in order to fulfil the obligation for Muslims to consume halal products". It does not mention the use of animal derivatives.
Some Twitter users shared a screenshot of Himalaya's purported ownership details, which show that the company was founded by Mohammed Manal in 1930.
The name of the founder was enough for many like Ruchi, who tweeted: "Himalaya is owned by Mohammed Manal. Don't go by brand name."
A social media user named Ankita declared she was boycotting Himalaya's products. "Why a beauty and wellness brand needs to be #Halal Certified? I am boycotting Himalaya products, and every Hindus (sic) should do it too."
The Sangh parivar's anti-halal campaign has in the past targeted other corporate entities too.
A start-up for ready-to-cook products, iD Fresh Food (India) Ltd, had borne the brunt in September 2021 with Sangh parivar supporters claiming the company's hugely popular idli and dosa batter contained cattle bones and calf rennet.
The company denied this, and the campaign seems not to have affected the popularity of its products.
Last October, Right-wing elements among Christians had joined the Sangh parivar in neighbouring Kerala to campaign against the halal-certified breakfast foods of Ajmi Flour Mills India Private Limited and KKFM India Private Limited, rival food-processing firms based in Erattupetta, Kottayam.
The hate campaign was based on an allegation that the two companies had facilitated a protest march against Bishop Mar Joseph Kallarangatt of the Pala Diocese, who had triggered controversy by claiming the existence of "love jihad" and "narcotic jihad".
Both companies had denied involvement in the protest.
Last November, the BJP had made an issue of the use of halal jiggery, sourced from a Maharashtra-based company, in preparing prasadam at the Sabarimala temple in Kerala. The jaggery had to be auctioned off.
The latest calls for a halal boycott in Karnataka came in the run-up to the Ugadi (new year) festival, which fell on Saturday. The day after Ugadi, a huge majority of people in southern and coastal Karnataka, including Hindus, eat meat. Most of the available meat is halal.