Kannadiga tweak in push for reservation
Jobs in Karnataka are open to all ethnic groups, most of them from southern states who account for nearly 30% of Karnataka's 6.5 crore population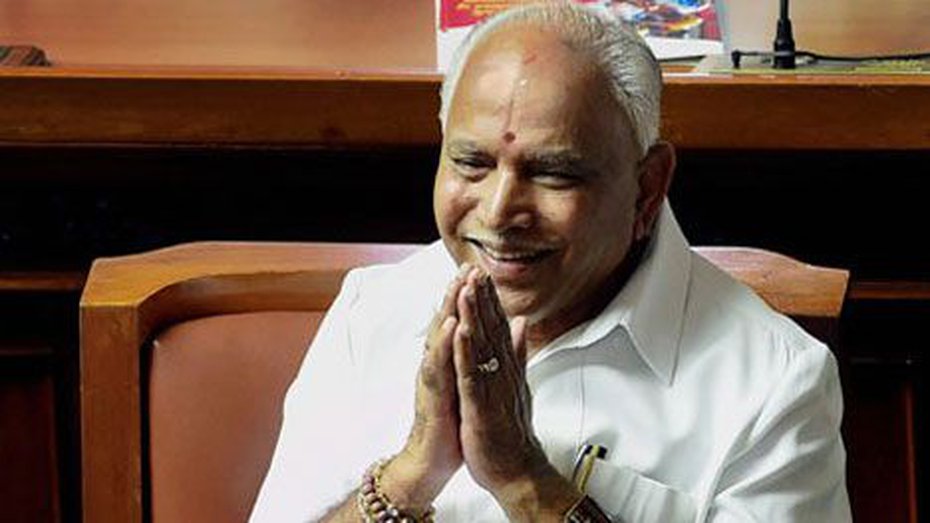 "We plan to submit the proposal to the chief minister (B.S. Yediyurappa) and call pro-Kannada organisations for a meeting very soon to finalise the order," a source in the labour department said.
(Telegraph picture)
---
Bangalore
|
Published 06.08.19, 09:15 PM
|
---
The Karnataka labour department is busy fine-tuning the definition of "Kannadiga" as part of plans to reserve 100 per cent jobs for local people in certain categories, including in the private sector.
At a meeting on Monday, labour department officials sought to tweak the definition to "anyone who is born in Karnataka" and/or someone with "one of the parents born in Karnataka".
They should also have been living in the state for at least 15 years and have basic writing and reading skills in the Kannada language.
If implemented, the decision is expected to benefit those domiciled in the state and proficient in Kannadiga.
Jobs in Karnataka now are open to all ethnic groups, most of them from other southern states who account for nearly 30 per cent of Karnataka's 6.5 crore population.
"We plan to submit the proposal to the chief minister and call pro-Kannada organisations for a meeting very soon to finalise the order," a source in the labour department said.
The move comes days after neighbouring Andhra Pradesh passed a legislation that made it mandatory for existing and upcoming industries in the state to reserve 75 per cent jobs for local people, despite the 50 per cent cap on reservations prescribed by the Supreme Court.
Hundred per cent reservation in jobs in certain categories has been a contentious issue in Karnataka since a committee headed by Sarojini Mahishi, a former Union minister, was set up to recommend employment opportunities for Kannadigas in 1984.
In its 1986 report, the Mahishi committee had recommended the majority of the jobs in all sectors for Kannadigas. But successive governments failed to implement the recommendation.
The call for reservation got louder after the Congress's P.C. Siddaramaiah became chief minister in 2013. Siddaramaiah proposed 100 per cent reservation for Kannadigas in Class "D" and Class "C" categories, such as watchmen, cleaners and clerical cadre.
The previous Janata Dal Secular-Congress coalition government headed by H.D. Kumaraswamy had early this year sought to amend the Karnataka Industrial Employment (Standing Orders) Rules, 1961, to reserve 100 per cent jobs for Kannadigas in these categories. But the government was too busy firefighting rebellion that eventually brought it down.
Now the new BJP government under B.S. Yediyurappa is eyeing a quick resolution of the matter.
S.G. Siddaramaiah, a noted advocate of job reservation for local people, however, objected to the "birth factor" in the labour department's efforts to tweak the definition of Kannadiga.
"We cannot make 'birth' a factor for reserving jobs as that would be against the Constitution that allows Indian citizens to work in any state," he said.
"The Mahishi report basically wanted Kannadigas to be employed in all the sectors in Karnataka as the committee found massive unemployment among our people," S.G. Siddaramaiah told The Telegraph on Tuesday.
The former chairman of the Kannada Development Authority, who resigned from the government body tasked with promoting the language after Yediyurappa took over as chief minister, had a recommendation for Kannadigas who live in other states.
"There are lots of Kannadigas in Kurnool (Andhra Pradesh) and Kasaragod (Kerala) who study in the Kannada medium through their school years and sometimes even in college. Since it will be difficult for them to find jobs in those states, it is my suggestion that they must be treated as Kannadigas for jobs in Karnataka," he said.
R. Harish, president of the youth wing of the Karnataka Rakshana Vedike (Save Karnataka Forum), iterated what he has been urging successive governments to do.
"Ideally, it should be 100 per cent reservation. But at least give 50 per cent reservation for Kannadigas," he said.
"People like me have
been fighting for the implementation of the Mahishi report's recommendations," Harish added. "But no government had the courage. I hope this government will at least ensure reservation for Kannadigas."