Jobless push for national employment policy
According to the Periodic Labour Force Survey, the unemployment rate in India was, at 6.1 per cent in 2017-18, already the worst in four decades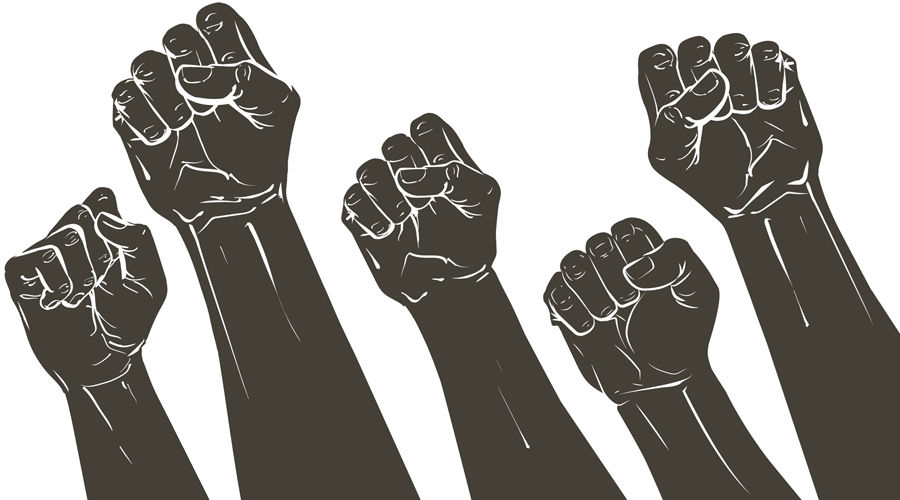 Representational image.
Shutterstock
---
New Delhi
|
Published 21.12.21, 02:28 AM
|
---
From 9am to 6pm six days a week, Pinki Puhan, 40, serves customers at a grocery and vegetable store in Dwarka, west Delhi. She spends the entire time standing.
"At day's end I feel exhausted. I have developed back pain too. But I have no choice, this salary of Rs 15,000 is very important for me," Pinki said.
Her husband has lost his job with a private publishing house and now works in the sales department of a private firm for Rs 25,000 a month, less than half his earlier salary. Pinki, a homemaker till July this year, was forced to look for a job.
"We have shifted both our sons from a private school to a government school," she said.
Pinki's troubles reflect the problem of joblessness in the country,  which had become serious even before Covid appeared and made it worse.
According to the Periodic Labour Force Survey (PLFS) conducted by the National Statistical Office, the unemployment rate in India was, at 6.1 per cent in 2017-18, already the worst in four decades. The PLFS for 2020-21 is yet to be published, but according to a private research agency, the Centre for Monitoring Indian Economy, the prevailing unemployment rate is 7.5 per cent.
About 30 youth and student organisations and worker unions on Sunday held a protest at Jantar Mantar here to demand that the government frame a "national employment policy" (NEP) to address the situation, regretting the country did not have one yet.
They had prepared a "draft NEP" that recommended government promotion of mini-technologies that would help develop various products using natural resources such as land, forest and water.
Such technologies require low investment and less energy consumption while remaining labour-centric and increasing value addition, said Anuragendra Nigam, national media coordinator of the Desh Ki Baat Foundation (DKBF), one of the participants in the demonstration.
"Powered by mini-technology, millions of small enterprises can come up in the villages and small towns," Nigam said.
"Production by the masses will challenge the capitalist system of mass production and empower large sections of our population through employment and ownership of profits."
Economist Sunil Ray, former director of the A.N. Sinha Institute in Patna, agreed with the suggestion. He argued that the current economic structure, driven by big capital, left little scope for an increase in wage employment.
"Self-employment can be implemented in different ways," he said.
"(There can be) small banking provisions with more access to finance at subsidised rates, small processing (units), etc, which a vast number of educated and unemployed youth could find it profitable to engage in.
"(This can make them) self-sufficient with the full enterprise under their control. Their number may be large, spread over the country."
Avinash Kumar, faculty member at the Centre for Informal Sector and Labour Studies, JNU, said the manufacturing industries, particularly the newer ones, had become less labour intensive because they used technology more extensively.
Kumar said small-scale industries and the service sector were still creating some jobs and the government should therefore lay more emphasis on these smaller sectors.
The participants in the demonstration included the All India Students Union, Chhatra Yuva Sangharsh Samiti, All India Students Federation and the UPSC Compensatory Prayas Manch.