JNU proposes to introduce a range of undergraduate courses
Move dismays its teachers who say this would change the institution's character from a research-intensive university to an ordinary teaching institute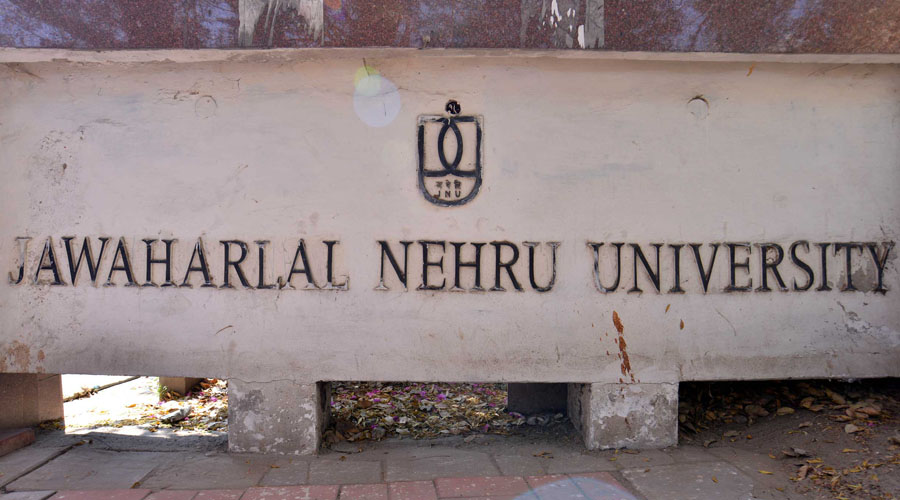 Jawaharlal Nehru University (JNU)
File picture
---
New Delhi
|
Published 28.08.21, 01:32 AM
|
---
Jawaharlal Nehru University (JNU) proposes to introduce a range of undergraduate courses, dismaying its teachers who say this would change the institution's character from a research-intensive university to an ordinary teaching institute.
Currently, JNU offers master's and PhD courses along with a handful of undergraduate courses in foreign languages — such as Chinese — and a couple of BTech programmes.
A meeting of JNU's academic council on August 17 approved the recommendation to start undergraduate courses in a gamut of subjects from the sciences and arts to law and education. The proposal is expected to be approved by the executive council on September 2.
The recommendations came from an apex committee headed by Mazhar Asif, a professor from the Centre of Persian and Central Asian Studies. The committee was set up last December to suggest ways of implementing the National Education Policy.
The JNU Act 1966 says: "The objects of the University shall be to disseminate and advance knowledge,wisdom and understanding by teaching and research and by the example and influence of its corporate life."
"The National Education Policy clearly envisions two kinds of universities — namely, teaching-intensive and research-intensive universities," the JNU teachers' association said.
"However, the apex committee of JNU without appreciating the policy in proper perspective has recommended starting of several integrated teaching programmes across the centres and schools in the university which would result in conversion of the country's premier research-intensive university into a teaching-intensive university."
Some of the recommendations:
⚫ The School of Language, Literature and Culture Studies is to be restructured to create two schools — the School of Foreign Language, Literature and Culture Studies, and the School of Indian Language, Literature and Culture Studies.
The foreign language school will start a five-year integrated BA-MA programme in foreign languages with multiple entry and exit points. A certificate, diploma, advanced diploma, graduate degree or a postgraduate degree will be awarded depending on whether the student exits after one, two, three, four or five years.
⚫  The schools on liberal arts will introduce five-year integrated BA-MA programmes with multiple entry and exit points.
⚫  The Zakir Husain Centre for Educational Studies is to be upgraded to a School for Education and Planning and Management, which will start a four-year integrated BEd programme.
⚫  The Centre for the Study of Law and Governance will be upgraded to a School of Law Governance, which will offer a bilingual five-year integrated "BA-LLB dual degree and post-graduation in law" programme.
⚫  A new School of Open and E-Learning will be opened. It will provide distance learning and online education, and develop e-content in Hindi and English.
⚫  Three new schools — on the chemical, mathematical and physical sciences, respectively — will teach five-year integrated BSc-MSc programmes with multiple entry and exit points. They will implement the choice-based credit system, which allows students to do different parts of the syllabus from different universities.
⚫  A School of Library and Information Sciences will come up and offer a five-year integrated BLib-MLib programme.
⚫  JNU will also open a Centre for Mentoring for teachers; a Centre for Vocational Studies that will offer credit courses on various vocations, soft skills and personality development; a Centre for Professional and Career Counselling; and a Centre for Artificial Intelligence.
⚫  All the schools and centres will design online courses and lectures.
"The Centre for the Study of Law and Governance and the Zakir Husain Centre for Educational Studies have always focused on research. They do not produce LLB graduates or BEd graduates," JNU teachers' association secretary Moushumi Basu said.
"There are so many institutions offering such undergraduate courses. These proposals have not been thought through."
An email sent to vice-chancellor Jagadesh Kumar seeking his reactions to the teacher body's concerns, and calls to his mobile, remained unanswered.