It wasn't all gloom in this difficult turn of the decade
'Hindutva growth rate' pitted against 'achhe din', fresh challenges ahead for aviation, IT, telecom and entertainment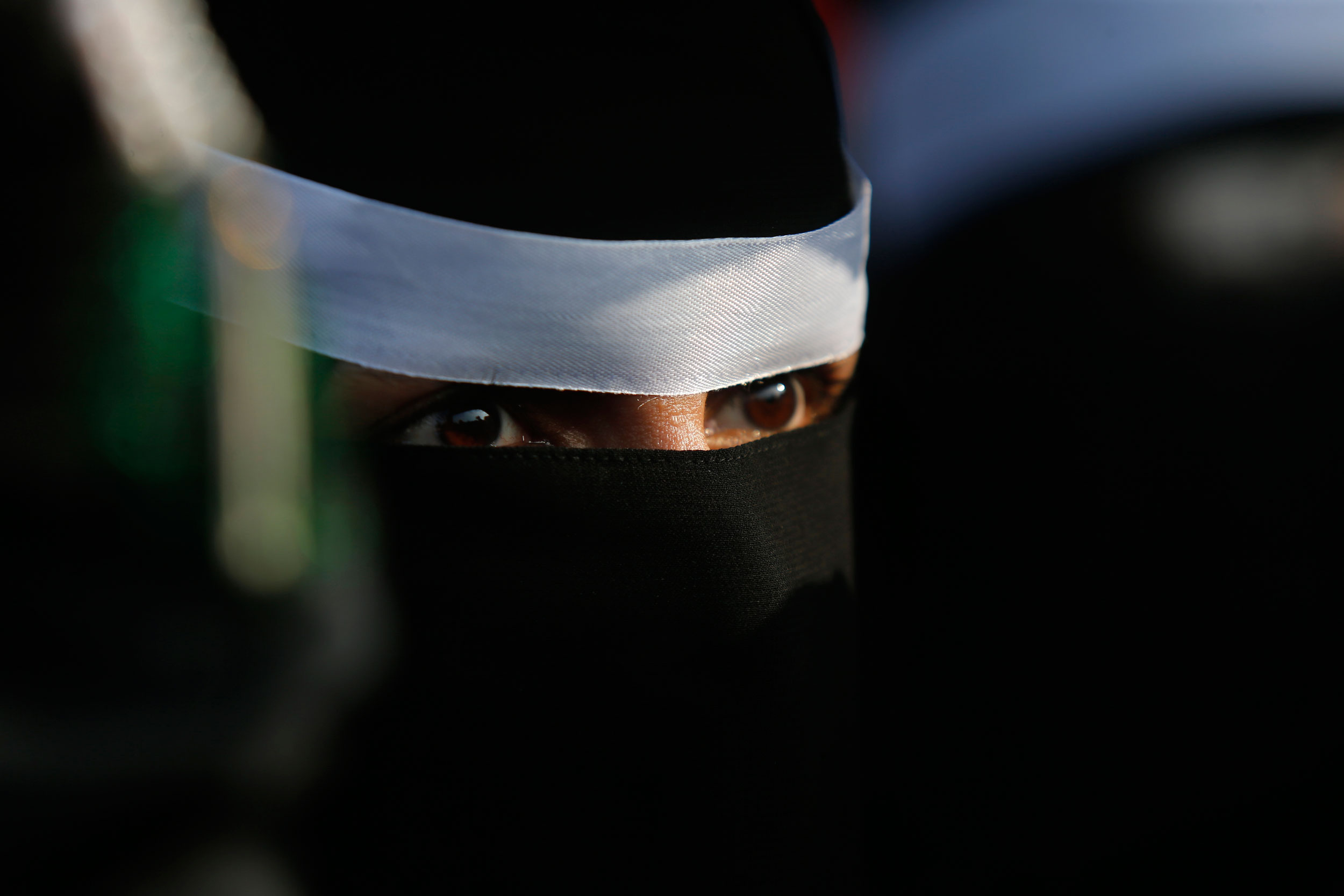 There are no certainties in politics as both the ruling dispensation and the Opposition have doubtless figured with demonstrations that have snowballed against the government's new citizenship law and general dissatisfaction with the weak economy.
(AP)
---
Published 28.12.19, 07:48 AM
|
---
Remember 2010? Narendra Modi was the chief minister of a midsized state in western India who was seen as an outsider on the national stage because of his polarising politics. The Congress had won another term by a surprisingly large margin and Manmohan Singh was installed for a second term as prime minister. The world was in an economic slowdown, but India had escaped the worst effects.
Here we are now on the brink of 2020, following a head-spinning decade of change in India and in the world. A scandal-racked Congress lost power. Now, at the end of the teen years of the 21st century, Modi is serving a second term as Prime Minister of the world's largest democracy, something that few pundits would have reckoned possible in the noughties. But the economy has slowed to a more than six-year low of 4.5 per cent, sputtering to what some critics are mockingly dubbing the "Hindutva rate of growth." Arvind Subramanian, the BJP government's economic advisor during its first term, has declared India's downturn to be "not an ordinary slowdown" but "India's Great Slowdown where the economy seems headed for the intensive care unit."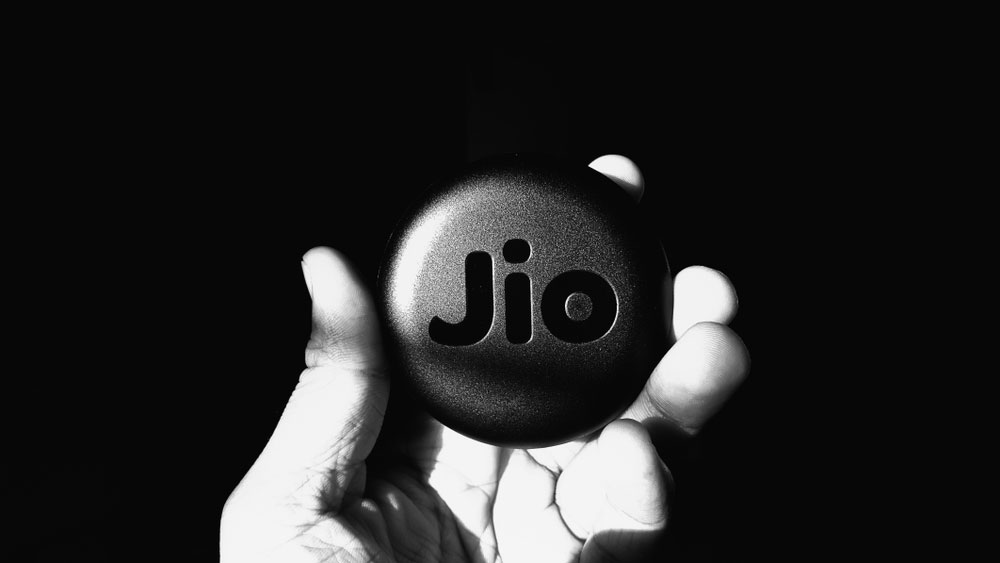 The telecom sector, which arguably has been one of India's biggest business success stories, also is flagging badly. India has 1.2 billion mobile phone accounts, one for nearly every person, and second in number only to China. But telecom companies which propelled the country's mobile and Internet revolution are now buffeted by price wars, massive debt, onerous tax bills, shifting government policies and bankruptcies. Vital capital spending required to meet the huge mobile and Internet demand is expected to fall by half next year because the telecom companies, except for Mukesh Ambani's Jio, are so financially strapped.
Meanwhile, India's bank balance sheets are fragile from bad debt and gun-shy of dishing out fresh loans to spur growth despite government's exhortations. The government's finances are also badly stretched and it's looking at privatising in 2020 Bharat Petroleum and Air India, which has been facing one financial crisis after another to help plug its fiscal deficit. But investors are going to be warily examining India's erratic economic and tax policy track record and cautionary investment tales like that of British telecom company Vodafone, whose India operations have racked up nearly $20 billion in gross debt, before plunking down any cash. The government has also been hoping to raise money from auctioning expensive 5G spectrum but the phone companies are so broke only Jio may have the funds to bid.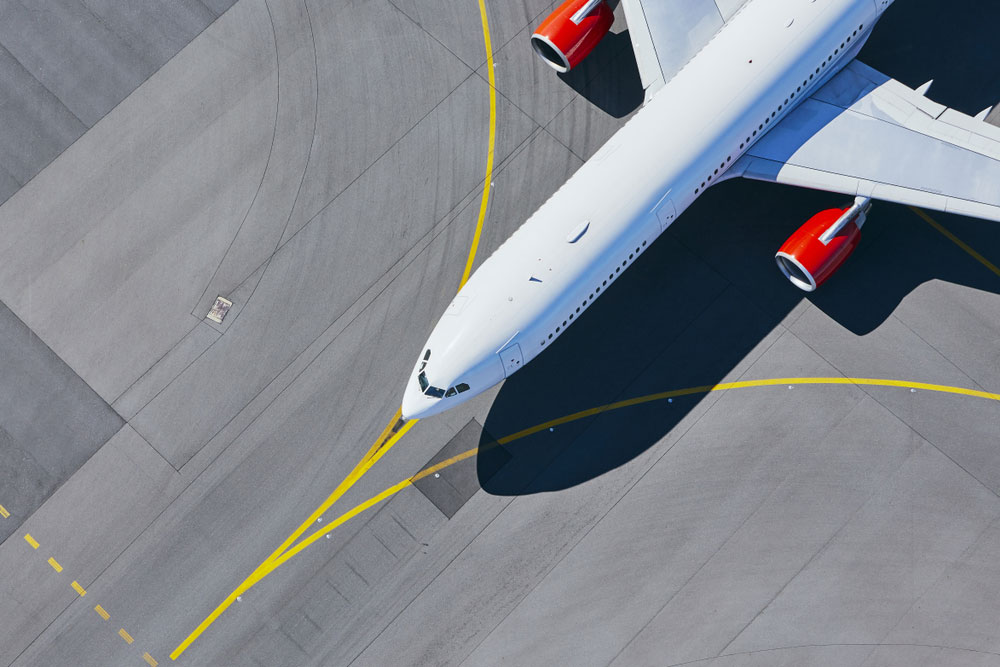 Aviation woes
India's once-booming aviation sector has also flown into bad turbulence. Along with Air India's woes, Jet Airways went bust this year as did Vijay Mallya's Kingfisher Airlines in 2014. SpiceJet is also facing mounting losses. (Mallya, Kingfisher's flamboyant founder, is fighting in London courts a plea by two state-owned Indian banks to make him bankrupt over $1.52 billion in unpaid debts as well as extradition to India). Aviation Consultancy firm CAPA forecasts Indian carriers will report a consolidated net loss of over $600 million in this financial year to March 2020.
Head southwards to Bangalore where IT firms are having to reboot and reinvent themselves. They're shifting to higher-value offerings that have less vulnerability to commoditisation -- and making the difficult transition to the world of artificial intelligence -- for instance creating software for clients can often be done by machines rather than engineers. Also, Donald Trump's protectionist "America First" policies are blowing cold on the companies' proposition of outsourcing to cheaper destinations like India, which was so compelling a decade ago. Bangalore, which is now a city of 12 million (compared to 4 million in the early 1980s), is still out there in front with the IT giants like Infosys, Wipro and TCS, having paved the way for start-ups that make everything from electric motorbikes to drones. India has around 30 unicorn start-ups and comes in third position behind the US and China.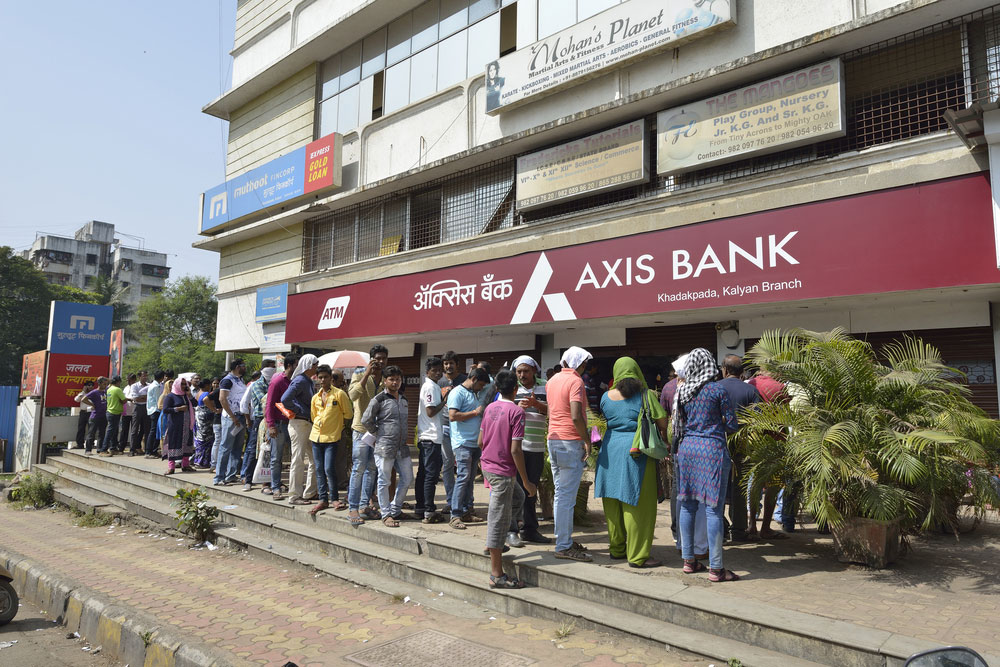 Achhe din, anyone?
Until a few weeks ago, it looked like Congress Mukht Bharat was a very real possibility and the BJP would rule for the foreseeable future. Modi's strongman rule would give way to the Amit Shah era. Now, we've been reminded once again -- with demonstrations that have snowballed against the government's new citizenship law and general dissatisfaction with the weak economy highlighted by collapsing consumer demand (the once booming auto industry has seen its sales fall by 14 percent year-on-year) -- that there are no certainties and events can unfold in unexpected directions.
There were some successes in Modi's first mandate -- in electrification in rural areas and in providing gas cylinders that found big support among voters. But the "achhe din" promised by Modi during his first campaign now is sounding hollow with India's economy having fallen out of the league of the world's fastest-growing and limping along after a couple of blows that knocked the wind out of its sails. First, there was demonetisation in which the government overnight withdrew 87 per cent of bank notes from circulation in, what it said, was a move aimed at eradicating "black money. Then, as the economy was staggering to climb back on its feet, the government introduced the Goods and Services Tax, a laudable reform. But the rollout proved way too complicated with its many tax rate slabs, prompting calls for a radical rethink on its implementation.
On the foreign policy front, Modi paid a surprise Christmas Day goodwill visit to Pakistan's Nawaz Sharif, dropping in on him in Lahore in 2015. But afterwards, bilateral relations went relentlessly downhill, culminating in the first Indian military strike inside Pakistan following a deadly terrorist attack on Pulwama, resetting the India-Pakistan military equation in terms of conflict-escalation risks.
Modi, though, was re-elected in May with an even bigger majority in the absence of an effective Opposition campaign and the government has been zealously focusing on implementing the party's Hindutva agenda with its new citizenship law that could mean radical changes to the country's secular foundations and whose consequences for coming decades can only begin to be guessed at. The new law has brought protesters out onto the streets in numbers that have caught the government off balance.
On the environmental front, New Delhi has eclipsed Beijing as the world's most polluted capital. One of the things that hasn't really altered is violence against women. Seven years after the Nirbhaya gangrape and murder, the country is reeling from the murder of a young Hyderabad vet who was gang-raped, suffocated and her body torched. The police gunning down of four men accused of the crime on grounds they tried to escape was seen by some Indians as a horrific encounter killing that undermined an admittedly abysmally slow legal system but was lauded by others who felt justice had been delivered.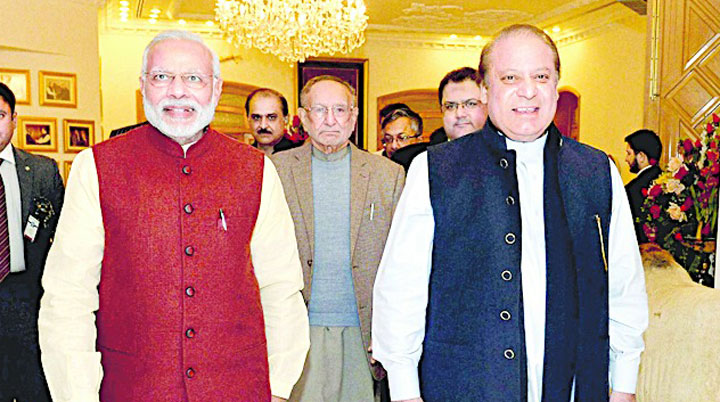 Adani, Ambani toss-up
It has not been all gloom in this difficult decade. There have been some Indians who have thrived. For businessman of the decade, it's a toss-up here between the moving-faster-than ever Mukesh Ambani and another industrial gladiator from Gujarat, Gautam Adani. Some say they see the fire within Adani as they did with Dhirubhai Ambani when he was a young man on the make. Adani, in recent years, has often appeared to resemble a corporate octopus, pushing tentacles into mega-coal mines in Australia, ports, electricity, airports and data centres around the country. In 2010, Adani was worth $10.7 billion and was in seventh position on the Forbes India Rich List. By 2019, Adani had soared to the second position on the Forbes Rich List and is now reckoned to be worth $15.7 billion.
And Mukesh? Certainly, he can't be accused of living on small dreams. In recent months, though, political analysts have been keeping their seismographs trained to record tremors indicating that Mukesh and the government could be having differences. They're asking why there's a delay in finalising the partnership with Saudi Arabia's national oil colossus Aramco. Could there have been a schism in relations?
Despite whatever travails it may be encountering, Reliance has been going great guns. Its share price has risen hugely and corporate observers jokingly ask if the company's printing money (actually, better than a printing press, Mukesh owns a giant oil refinery). Mukesh's always betting big, bigger and just plain humongous. Ambani spotted early on how the worlds of telecom, retail and even entertainment would merge into one interconnected colossus. Now, he's battling on his own turf with everyone from Amazon and Walmart to Vodafone and Airtel and still hoping to seal the deal to partner with Aramco.
Mukesh knows that the coming of electric vehicles may hit the oil industry but he reckons he will have jumped smartly into new industries by then. He added $4.1 billion to his wealth in a down year for most of India's ultra-high-net richie riches. Back in 2010, Mukesh was worth $27 billion. Today, he's nearly doubled his fortune to $51.4 billion. So, while Adani has expanded his empire enormously, the star businessman of the decade is surely the ultimate Big Brother Mukesh Ambani.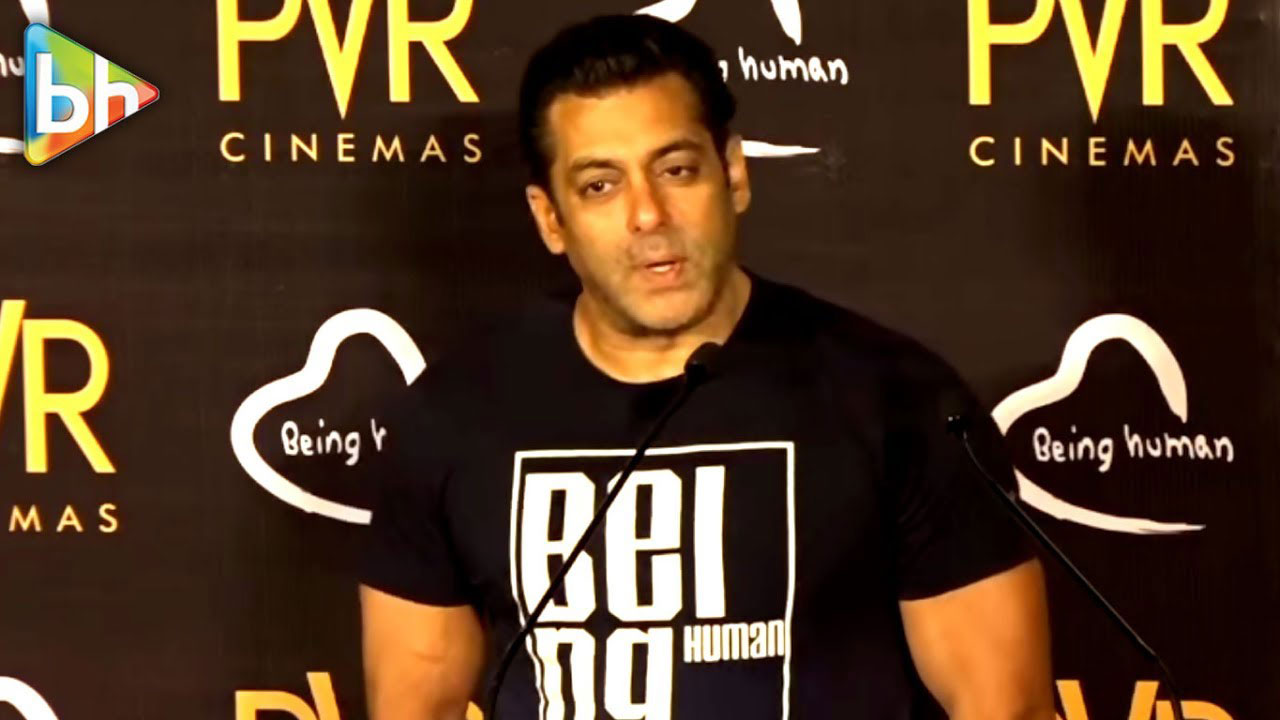 The Rs 100-cr norm
Some of the movie industry's biggest action, meantime, has been taking place offscreen. New theatres were coming up in every mall that was built. Theatre giant PVR now has 600 screens and 22 per cent of the market. As a result, the movie theatre owners can flex their muscles in a way that wasn't possible before. Also, as a result, it became easier for good movies to pull in bigger bucks than ever before.
Salman and the other Khans are still kings of the walk, though now it looks as though the search for their replacements is becoming more urgent. Among the female stars, Deepika Padukone and Alia Bhatt have emerged as the reigning queens of the industry. Katrina Kaif, meanwhile, will be trying her hand at directing.
And for the decade ahead, the movie industry is looking nervously to TV, the not-so-small box anymore. Samsung, a few weeks ago, launched its bigger-than-humongous TVs that are well-deservedly called The Wall. The largest is 292in – that's a mind-boggling 24ft across. Buying the sets also requires a wall of money – Rs 12 crore for the top-priced model.
Blockbuster TV programmes are also in the works. The teen decade has seen the rise of global TV companies like Netflix which morphed from an online DVD rental store to an online programming giant. Then, there's been the advent of the global blockbuster TV series like Sacred Games, made in Mumbai and viewed around the world. Netflix is looking to produce around 40 TV programmes in this country but has been surprised by the sheer competitive spirit of the Indian market.
What can we look forward to in the new decade? Certainly, we approached the Teenage Decade with far more optimism than we look forward to the 2020s.We can only hope that our worst fears won't come true and that the good events will outweigh the trade wars and other battles that could erupt. Perhaps this December 31, as we raise a glass to toast the New Year, we should also make sure to utter a small prayer for the decade ahead.