India's burden of cancer cases likely to increase in five years
Report has identified cancers of the lung, mouth, stomach and oesophagus as the most common among men, while breast and cervical cancer are the most common among women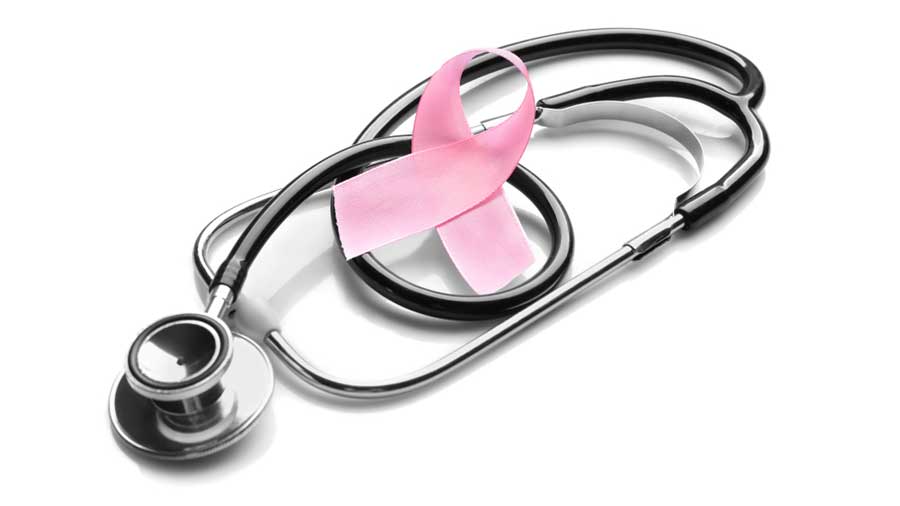 In line with trends observed earlier, the incidence of breast cancer is rising while cervical cancer is declining.
Shutterstock
---
New Delhi
|
Published 19.08.20, 03:14 AM
|
---
India's burden of cancer cases is likely to increase from 1.39 million in 2020 to over 1.57 million by 2025, the Indian Council of Medical Research said on Tuesday in a report analysing cancer trends nationwide.
The ICMR's National Cancer Registry Programme's 2020 report has also predicted an increase in proportions and incidence of tobacco-related cancers from 27.1 per cent and 377,000 cases in 2020 to 27.2 per cent and 427,000 cases in 2025.
The report has identified cancers of the lung, mouth, stomach and oesophagus as the most common among men, while breast and cervical cancer are the most common among women. In line with trends observed earlier, the incidence of breast cancer is rising while cervical cancer is declining.
The incidence of breast cancer is expected to increase from around 210,000 cases in 2020 to 238,000 in 2025, it has projected. In men and women, cancers of the gastrointestinal tract contribute to 270,000 or 19 per cent of the country's cancer burden, the report said.
The cancer incidence among men is highest in Mizoram's Aizawl district (269 per 100,000 people) and among women highest in Arunachal Pradesh's Papumpare (219 per 100,000). Osmanabad and Beed district in Maharashtra have the lowest incidence rates in men (39 per 100,000) and women (49 per 100,000).
The analysis has suggested that thyroid cancer is on the rise, with Kollam and Thiruvananthapuram districts in Kerala having the highest incidence rates, while Delhi had the country's highest incidence of childhood cancers such as leukaemias and lymphomas.
The estimates based on a network of cancer registries at selected sites across the country have also revealed that the majority of breast cancer and cervical cancer were diagnosed at what oncologists describe as the "locoregional stage".
"This is an encouraging sign — the locoregional stage is one where the cancer has not metastasised (spread) to other parts of the body," said Arnab Gupta, president of the Indian Association of Surgical Oncology and director at the Saroj Gupta Cancer Hospital, Thakurpukur, Calcutta.
However, Gupta and other oncologists underlined that the majority of cancers in India continue to be detected either in stage 2 or stage 3 rather than stage 1. Cancer patients diagnosed in stage 1 have the highest chance of cure.
Doctors say poor awareness among patients about the early warning signs of cancer and lack of access to diagnosis are among factors that contribute to the late diagnosis of cancer with diagnostic delays more likely in rural areas. Gupta said: "Some patients don't seek care until they have severe symptoms."