Bid to seek congressional hearing
Indian diaspora call against genocide
Hearing will have the objective of having a US congressional resolution to warn Modi government that it must denounce such incitement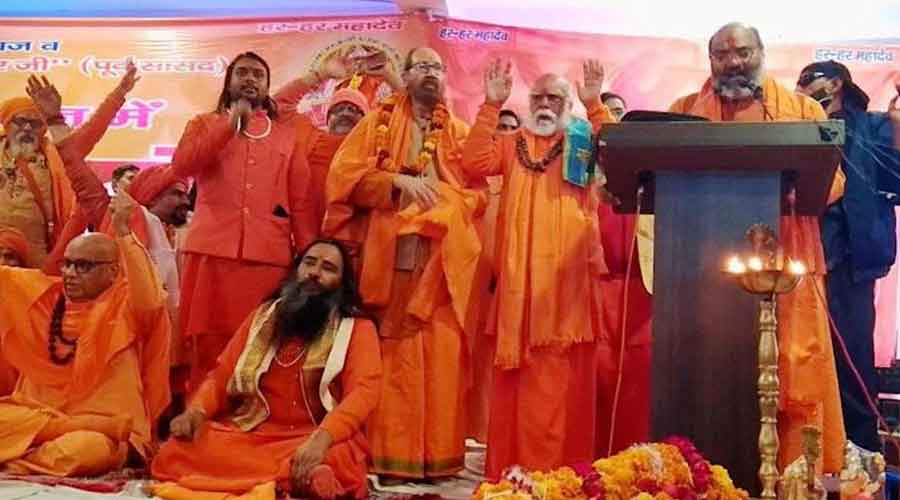 ---
New Delhi
|
Published 14.01.22, 03:49 AM
|
---
Indian diaspora groups in the US as well as organisations like Genocide Watch and Amnesty International plan to step up efforts to have a congressional hearing held on the recent genocide calls sounded against Muslims in India.
The effort comes at a time India has been ranked second among the countries at risk of mass killings by the US Holocaust Memorial Museum (USHMM).
"We are going to ask for a congressional hearing by the Lantos Human Rights Commission which is bipartisan," Genocide Watch president Gregory Stanton said at a congressional briefing hosted by several Indian diaspora groups, including the Indian-American Muslim Council and Hindus for Human Rights.
"The hearing will have the objective of having a US congressional resolution to warn Mr (Narendra) Modi and his government that it must denounce this incitement to commit genocide, which is a crime."
The Lantos Human Rights Commission is a congressional human rights caucus dedicated to the defence of all the rights codified in the United Nations' Universal Declaration of Human Rights.
The United States Commission for International Religious Freedom — which has for the past two years asked the state department to place India on the list of Countries of Particular Concern — too is likely to have a hearing on the genocide calls, Stanton said.
He underlined that genocide is not an event but a process.
Stanton said that members of Genocide Watch in Europe and in The Hague would try to get the European Parliament to adopt a similar resolution on the genocide calls in India. He agreed with the USHMM ranking India second among the countries at risk of genocide, only below Pakistan.
Since genocide is a process, the USHMM has an Early Warning Project which states in the context of India: "Our statistical model estimates that there is a 14.4 per cent, or approximately 1 in 7, chance of a new mass killing beginning in India in 2021 or 2022. India ranks 2nd highest among 162 countries."
The Early Warning Project has ranked India among the top 15 highest-risk countries for the last five years, with the 2021-22 Statistical Risk Assessment for Mass Killing marking its highest risk and rank till now.
In her intervention at the congressional briefing, Sunita Viswanath of Hindus for Human Rights urged US secretary of state Antony Blinken to condemn the genocide calls and anti-Muslim statements issued in the presence of officials of India's ruling party.
She also stressed that these gatherings and statements violated the Genocide Convention — of which India has been a signatory since 1959 — and India's own Constitution.
Viswanath said the Hindutva representatives gathered at the Haridwar event did not represent all Hindus or all of India, and urged all those attending the briefing — mostly representatives of US legislators — to "speak out loudly before it is too late".
Those who addressed the congressional briefing included Supreme Court lawyer Anas Tanwir and the India specialist at Amnesty International USA, Govind Acharya.