India, UK sign MoU recognising academic qualifications
Agreement is expected to raise number of Indians travelling to United Kingdom to study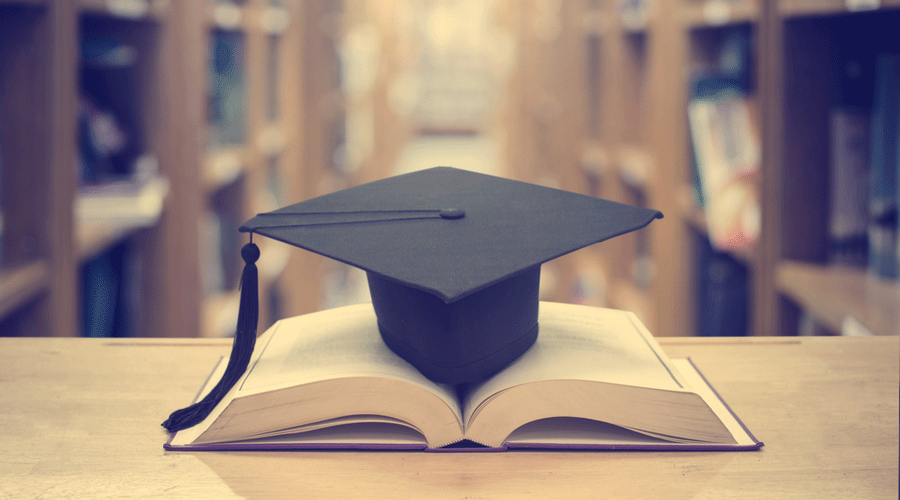 Representational image.
Shutterstock
---
New Delhi
|
Published 25.07.22, 02:54 AM
|
---
The one-year master's degrees offered by UK universities will now be accepted as equivalent to the master's degrees awarded by Indian universities.
India and the UK on Thursday signed a memorandum of understanding (MoU) recognising each other's academic qualifications, including the so-called pathway degrees involving two or more academic institutions.
The agreement is expected to raise the number of Indians travelling to the UK to study, increasing the outflow of foreign exchange. However, the MoU does not cover professional degrees, such as those offered by engineering, medicine, nursing, pharmacy, law or architecture programmes.
Till now, any Indian returning home from the UK after earning a degree there needed to seek an "equivalence certificate" from the Association of Indian Universities (AIU) for his or her degree.
The certificate was granted on the basis of certain norms: the foreign university had to be recognised in that country, the course had to have been completed in full-time regular mode, and the programme duration had to be the same as that for the corresponding degree in Indian universities.
The last requirement had so far denied equivalence to one-year master's degrees, handicapping their holders in seeking higher education or government jobs.
Britain had been pushing India to recognise the one-year master's for about a decade.
Rittika Chanda Parruck, director of education, British Council India, answered several queries put to her by The Telegraph relating to the development:
Q: Will the one-year master's degree, earned after completing a three-year undergraduate course from a UK university, be considered equivalent to a master's awarded by an Indian university after five years of undergraduate and postgraduate study?
Parruck: Yes.
Q: Is there an estimate of how many Indian students have earned the one-year master's from UK universities in the last 10 years?
Parruck: Over the past 10 years (2011-2021) some 400,000 Indian students have completed postgraduate degrees in the UK. And more than 46,000 Indian students pursued postgraduate research in the UK during the same period.
(Most Indians who pursue postgraduate degrees in Britain do the one-year master's.)
Q: Do students who have passed their Class XII board exams in India face any difficulty securing recognition for their certificate while seeking admission to UK universities? If yes, are they made to do any bridge course?
Parruck: All Indian Class XII exams are considered eligible for entry into UK's higher education institutions (HEIs). The HEIs have the freedom to decide on the entry criteria and standards, and require students to do additional courses if they feel the need.
Similarly, Indian HEIs are free to provide entry to all UK master's (degree holders) in their PhD programmes. They may choose to bring in additional criteria but are not obliged to do so.
Entry criteria and eligibility are two different things. The MRQ (mutual recognition of qualification) has cleared the qualifications eligibility criteria but does not take away an institution's autonomy to decide the entry criteria, which may be higher or different from the eligibility criteria.
Q: Many students pursue pathway-led bachelor degrees where a student does a one-year diploma at a pathway institute (such as a polytechnic college) and studies two years at a university. Are such degrees covered under the mutual recognition regime?
Parruck: Yes, such degrees are also covered so long as it's a recognised UK university. However, in case of any special context or ambiguity, the UK National Information Centre and the Association of Indian Universities will address each application on a case-by-case basis in their respective countries.
Q: India's education ministry and the UGC had all along opposed the recognition of the one-year master's. What changed?
Parruck: India is implementing the NEP (National Education Policy) 2020, which has a clear focus on skills acquisition which puts greater impetus on quality and content versus the number of years.
This shift in focus is reflected in the acceptance of the UK qualifications. The MRQs complement the NEP's vision of internationalisation in education and will allow wider exchange of knowledge and ideas between institutions and (enhance the) mobility of students between the two countries.
This was also set out in the India UK Road Map agreed between the (two) Prime Ministers in May 2021, which reflects the confidence the two countries have in each other's education system.