India slips two notches in latest Human Development Index
The report published by United Nations Development Programme has placed India in the 131st position among 189 countries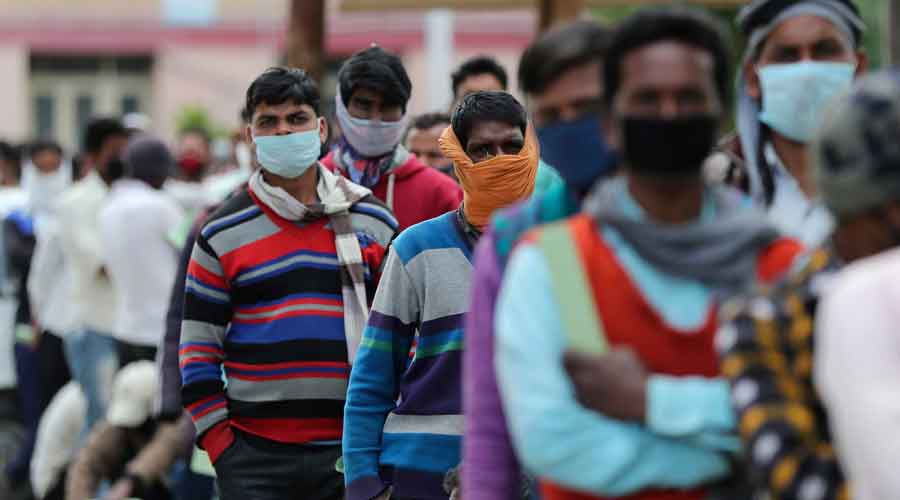 ---
New Delhi
|
Published 17.12.20, 02:08 AM
|
---
India has slipped two notches, to 131st place, in the latest Human Development Index (HDI) rankings published by the United Nations Development Programme although most of its neighbours have improved their scores.
The Human Development Report 2020 has placed India in the 131st position among 189 countries, down from the 129th last year. Bhutan, ranked 134th last year, has leapfrogged India to the 129th spot.
The HDI measures achievements in life expectancy, education and per capita income.
The report found that India's gross national income per capita had fallen to $6,681 (Rs 4.9 lakh) in 2019 from $6,829 (Rs 5.03 lakh) in 2018 on the basis of purchasing power parity (PPP). The PPP is a measurement for prices in different countries in terms of the purchasing power of the currency for specific goods.
Nepal has risen from 147th last year to 142nd, Bangladesh from 135th to 133rd and Afghanistan from 170th to 169th. Like India, Pakistan has slipped two notches from 152nd last year, while Sri Lanka has climbed down one spot to 72nd. China continues at 85th.
Among Brics countries, Russia is 52nd while Brazil is ranked 84th.
Norway tops the HDI list, followed by Ireland and Switzerland.
Atul Sood, professor at the Centre for the Study of Regional Development at Jawaharlal Nehru University (JNU), attributed India's poor ranking to its growth-oriented policy that lacks specific focus on social-sector outcomes.
"In India, there is a thinking that economic growth will automatically result in social development. The global experience suggests the reverse. Growth does not automatically percolate down to ensure development in education, health or gender. Other countries, particularly our neighbours like Bangladesh, Nepal and Sri Lanka, laid specific emphasis on social-sector outcomes," Sood said.
He said there should be higher investment in education and health. But in India, the government is gradually withdrawing from public education and health systems, Sood felt. The government expects the private sector to take the lead role in providing health and education, he said.
"The slide in global ranking is proof that private investment is unlikely to deliver gains in the social sector," Sood said.
After two decades of progress, the number of people affected by hunger has been increasing since the low of 628 million in 2014. In 2019, the number was 688 million, up 60 million in only five years, the UNDP report said.
Estimates for 2020, including the effect of the Covid-19 pandemic, range from 780 million people affected by hunger to 829 million. By 2030, a total of 900 million people could be undernourished. In 2019, two billion people were moderately or severely food insecure, 367 million more than in 2014, according to the UNDP.
The report attributed the food insecurity to stagnant or deteriorating economic conditions, weak positions in global value chains and large inequalities in the distribution of income, assets and resources.
The report also underlined the effects of climate change. In 2019, some 25 million people worldwide were internally displaced because of natural hazards.
Disasters continued to trigger most new displacements in 2020. Cyclone Amphan hit India and Bangladesh, driving the largest single displacement event in the first half of the year and triggering 3.3 million pre-emptive evacuations, the report said.
Some estimates indicate that 1 billion people worldwide could face forced displacement by 2050. The number of people vulnerable to permanent sea-level rise is estimated to increase from 110 million now to more than 200 million by 2100, the report said.