IAS Kannan Gopinathan who protested on Kashmir and resigned faces charges
Home ministry says his interactions with media was capable of embarrassing Centre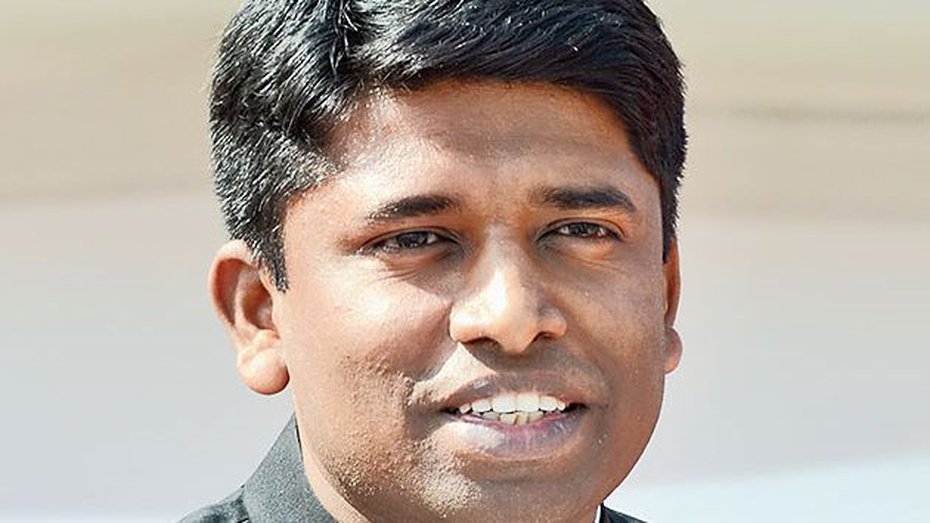 Kannan Gopinathan
Telegraph file photo
---
New Delhi
|
Published 07.11.19, 08:26 PM
|
---
The Union home ministry has charged Kannan Gopinathan, the IAS officer who put in his papers to protest denial of freedom to Kashmiris, with speaking to the media and criticising government policies which was 'capable of embarrassing' the Centre in its relations with a foreign state.
Gopinathan, who in his last posting was the collector of Dadra and Nagar Haveli, was sent the ministry's memorandum listing the charges against him more than two months after he quit on August 23. His resignation is yet to be accepted. When asked about the missive, he said this was 'petty bureaucracy at its best'.
Speaking to this news website over the phone, Gopinathan said he got a call from his last office for his home address to send the notice, which says there will be an inquiry against him. The document, which Gopinathan has shared on Twitter, was emailed to him on Tuesday.
The ministry has accused him of taking nine months to process policy matters, delaying assignments of underground electrical cabling, non-submission of a report from flood-affected Kerala and of failing to submit a file related to nominations for the Prime Minister's Award for State/Union Territories in public administration.

"When people have corruption charges, CBI inquiries and stuff going on, they are saying I didn't apply for the PM award and did not submit two reports. For that, they are chargesheeting me," Gopinathan said. "I think I'll be the only officer in history who has been chargesheeted for not applying for an award."
He was also accused of bypassing the chain of command while submitting files.
In one of the points, the memo directs Gopinathan to not "bring or attempt to bring any political or outside influence" regarding matters pertaining to his service.
"Why is the home ministry worried that they can easily be influenced by a politician? The only politician who influences the home ministry is the home minister," he said. "If I can influence him in any way, I'd like to request him to restore the fundamental rights of the people of Kashmir immediately. It has been 90 days."
About the ministry's objection about his interaction with the media, the memorandum said: "Such criticism of government policies on his part is capable of embarrassing the relation of Central Government with other organisations including foreign state." 
Gopinathan said he believed this was the state's retribution because he had been vocal about several issues, including Kashmir, VVPATs and a letter he wrote to the Election Commission during elections where he accused the administration of interference.
"I think they are just upset that how can someone in this country speak up and disagree. They are unable to digest that this is still a democracy," he said. "One of the charges is that I've spoken to the media and tarnished the image of the government."
He said that even fellow bureaucrats who disagree with him on Kashmir have supported him after he got the memorandum.
Gopinathan's resignation is still under examination. One of the issues the ministry cited was that he was directed to continue attending to his assigned duties until a decision was taken on his resignation, but he did not do so.
Gopinathan didn't wait for his resignation to be approved. 
"I think this is petty bureaucracy at its best," said Gopinathan. "If you speak it will take a very long time, if you keep quiet, you'll get out very fast."