How To Take Care of Your Fashion Accessories in Monsoon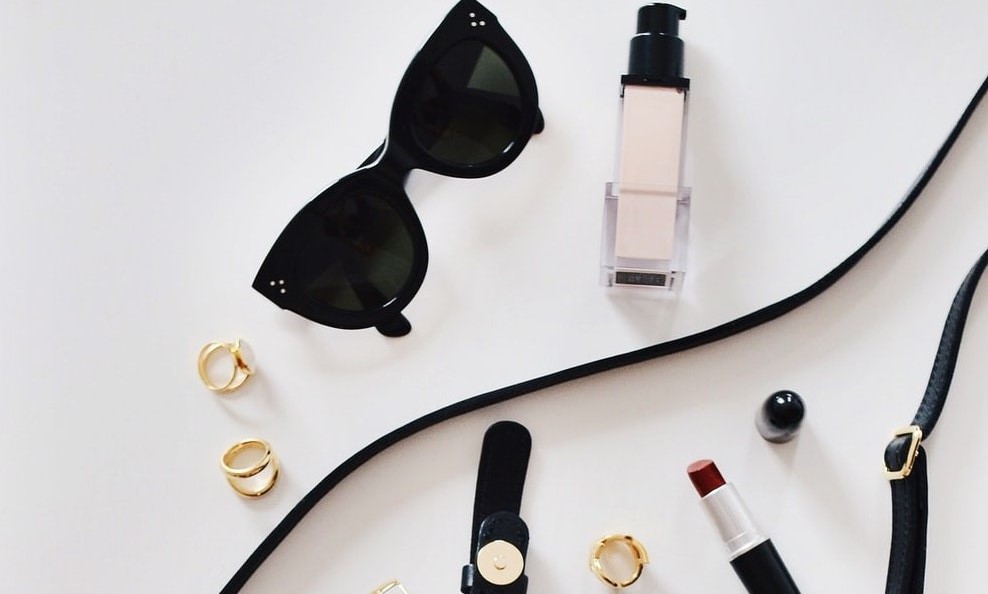 ---
Published 12.07.21, 04:57 PM
|
---
intense heat, the monsoon comes as a relief. The rainy season has a lovely aura, pleasant vibes, and unique happiness pervading everyone's heart. From a fashion standpoint, rain might sometimes hinder us from wearing what we want and damage our ensembles. But it does not have to be that way all the time. The idea is to choose clothing and accessories that can be worn in the rain.
Apart from having an umbrella, a raincoat, and rain boots, the following are some tips to take care of your fashion accessories in the monsoon.
Taking Care of Jewelry
Rain may offer enormous delight, but it is not a good indication for jewelry.
When gold jewelry is placed in humid environments, it quickly attracts dust and filth. As a result, during the monsoon, gold ornaments must be cleaned with warm soapy water.
When it comes to jewelry like pearls, corals, or amber, it is best to preserve them in separate boxes. They should not be mixed with other jewels because scratches are unavoidable. Pearls are also sensitive to fragrances and sprays. So, after you have used these pearls, it is better to put them in soft pouches or plastic wraps to protect them from friction.
Silver jewelry can be harmed by excessive exposure to air and humidity. It should be kept in individual, airtight bags made of paper with anti-tarnish properties. These bags reduce air exposure, thus keeping the jewelry new for a long time. Silver is also prone to oxidation and requires extra attention to prevent it from corrosion. One way to clean the silver jewelry is by using toothpaste along with a soft cotton cloth. The other effective option is to take it to a jeweler for a 'silver dip' to regain its luster.
Protecting Canvas Bags and Shoes
To protect your canvas accessories, get some translucent candles from any local store, rub them all over your shoes and bags, run a hot air blower over them until the wax melts into the fabric. Now your items are ready to be used during the monsoon.
Also, most canvas shoes have white edges; to keep them clean during the monsoon. Use toothpaste and then clean it with wet wipes or a moist towel to clean the fringes.
Mobile phones are an integral part of everyone's life, and they have become a fashion statement now. To protect your smartphone from rain, use a waterproof case. There are numerous mobile cases available in the market that come in various colors and styles. Though iPhone 12 Pro is a water-resistant smartphone, still a dent or crack on the outer casing can damage the phone so go for an iPhone 12 Pro Cover.
However, iPhone 12 is also a water-resistant mobile. It has a 30 minutes submersion rating in the water of up to 6 meters depth, but it is better to get it covered with an iPhone 12 Cover.
Preserving Leather Accessories
The monsoon season is difficult; moisture from the air can collect in the leather, increasing the risk of fungus that eats away the leather, causing irreparable damage. Try not to use leather items during monsoon season. However, if you can't do without it, follow the given instructions.
Keep your leather accessories dry to avoid fungus. As soon as you return home, dry your shoes with a cloth and insert newspaper or toilet paper in them to absorb moisture. Also, if you've walked through muddy waters, make sure to clean your shoes before storing them. Your leather accessories might be damaged by direct sunlight and high temperatures. Never dry your leather bag or shoes in bright sunlight or near a heater.
For your shoes, use a wax-based polish and a waterproofing compound for bags and belts. This is the most effective method for maintaining the condition of your leather accessories.
Just like your skin, leather needs some ventilation to prevent mildew and decay. The leather allows air to pass through, permitting moisture to evaporate. But that won't be possible if your leather is completely sealed. The longer you wait to treat your leather accessories, the more difficult it will be to clean them.