House set for tussle over Delhi riots
BJP plans to blame riots on Opposition during second leg of Budget session; Shah's resignation on Congress mind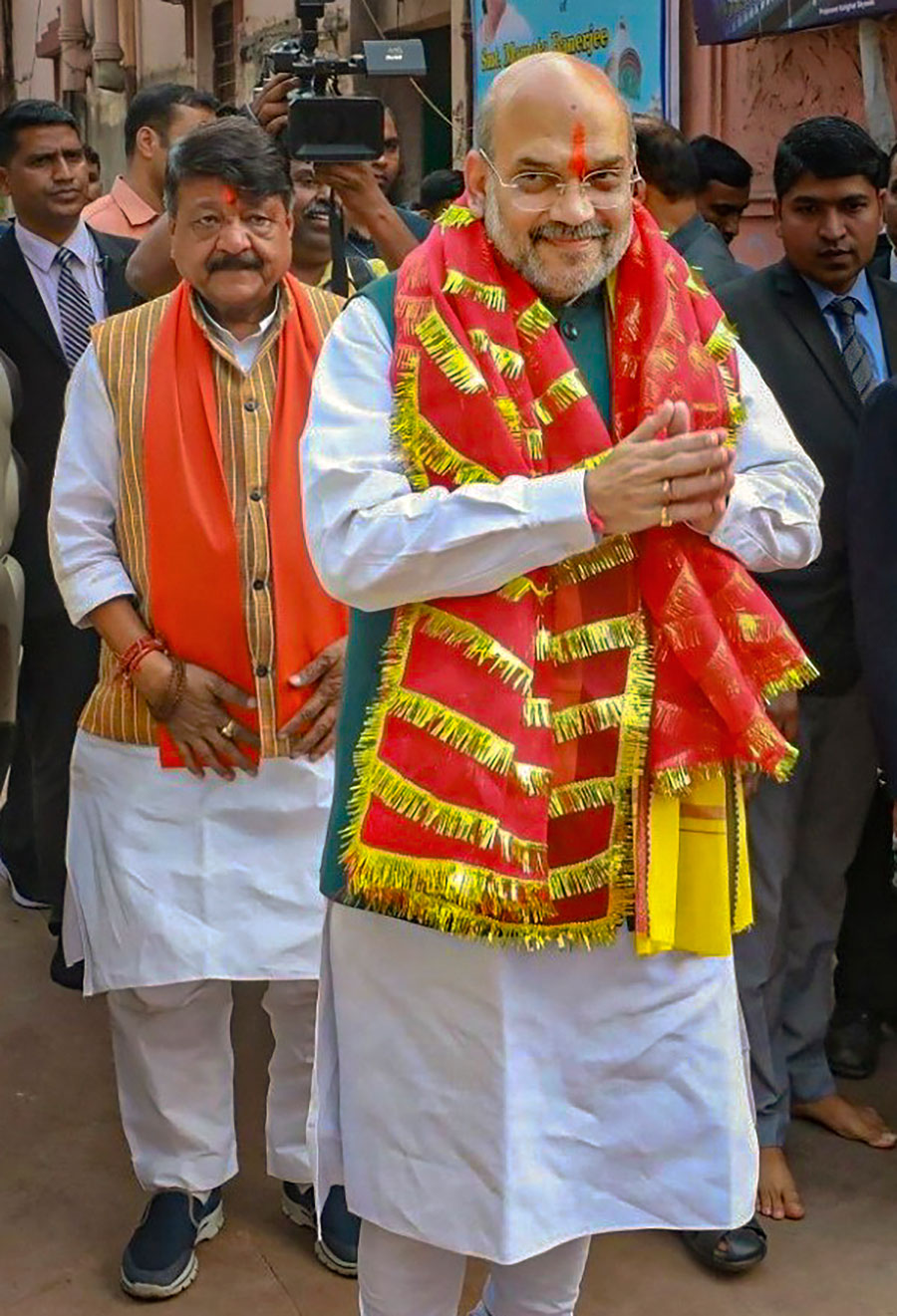 ---
New Delhi
|
Published 01.03.20, 10:09 PM
|
---
An aggressive BJP plans to blame the Delhi riots on the Opposition during the second leg of the budget session, which begins on Monday and is expected to witness calls for home minister Amit Shah's resignation.
Shah has so far made no public statement about the violence although he is responsible for law and order in the capital. The Opposition, particularly the Congress, has declared it will demand Shah's resignation once Parliament reconvenes. But BJP insiders said that ruling party MPs would blame the riots on Opposition leaders' "misleading" and "provocative" speeches.
"There should be a debate on how we can ensure that this (communal violence) doesn't happen again. But no one should play politics (over it)," junior parliamentary affairs minister Arjun Ram Meghwal said on Sunday, responding to the Opposition's adjournment notices over the riots.
"The Congress has already asked for Amit Shah's resignation. We will do so inside Parliament too," Congress House leader Adhir Chowdhury said. "The Delhi violence happened under the nose of the central government. The BJP is the real tukde-tukde gang."
The BJP is hoping to exploit the divisions in the Opposition ranks, apart from banking on its overwhelming majority in the Lok Sabha and substantial strength in the Rajya Sabha.
"Apart from the Congress, DMK and the Left, no Opposition party is going to demand Shah's resignation," a ruling party MP said. He said the Trinamul Congress, Biju Janata Dal, Telangana Rashtra Samiti and the YSR Congress were unlikely to join the calls for Shah's head.
The BJP has already begun blaming the Congress, the Gandhis in particular, for the riots, accusing them of having stoked the fire through their speeches against the new citizenship act and support for the Shaheen Bagh protesters.
"The pot was put on the boiler for two months. On December 14, two days after the passage of the CAA, Congress president Sonia Gandhi said at a rally on Ramlila Maidan, 'Now we have to decide iss paar ya us paar.' What does it mean? Is it not instigation?" I&B minister Prakash Javdekar said recently.
Realising the Opposition too would cite the provocative speeches made by BJP leaders ahead of the riots, the ruling party has been arguing that junior leaders' statements shouldn't be taken as the government's official line.
"The Prime Minister, home minister and other ministers have made it clear that Indian Muslims have nothing to fear but still the Opposition has been going all out to spread fear. The speeches they delivered over the past two months resulted in the Delhi riots," a minister said.