Historians contest Amit Shah's Vallabhbhai Patel narrative
It's a longstanding BJP claim that Patel, credited with merging 552 princely states into the Indian Union, was not on the same page with Nehru over Kashmir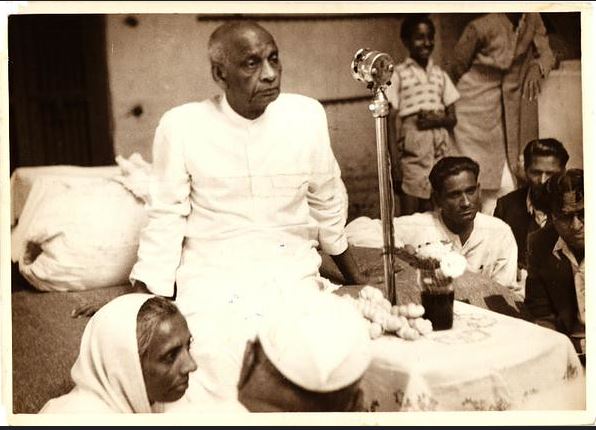 ---
---
Union home minister Amit Shah has been extolled as "Patel 2.0" following the scrapping of the Article 370 provision that accorded special status to Jammu and Kashmir.
The implied claim behind the sobriquet is that Shah has by fully integrating Kashmir with India completed a job that the country's first home minister, Vallabhbhai Patel, had been prevented from accomplishing by then Prime Minister Jawaharlal Nehru.
It's a longstanding BJP claim that Patel, who is credited with merging 552 princely states into the Indian Union, was not on the same page with Nehru over Kashmir.
During the debate on the amendment of Article 370 in Parliament last Monday, minister of state Jitendra Kumar had alleged that Patel had been "kept out of" Jammu and Kashmir as Nehru "believed that he knew Jammu and Kashmir better than Sardar".
Jugal Kishore Sharma, BJP member from Jammu, too said: "Jawaharlal Nehru forced Article 370 and Article 35A on Jammu and Kashmir on the advice of Sheikh Abdullah. When Article 370 was added to the Constitution, Sardar Vallabhbhai Patel, B.R. Ambedkar and Syama Prasad Mookerjee opposed it."
But historical evidence suggests that Patel fully supported Article 370, said Srinath Raghavan, professor of international relations and history at Ashoka University, Haryana.
Raghavan told The Telegraph that Article 370 was "Sardar Patel's formulation through and through" and that Patel's opinion on this received precedence over those of others.
"It's an absurdity to claim that Nehru imposed it, as it was not a policy decision of the government alone but was passed by the Constituent Assembly," he said.
Raghavan said the first meeting on drafting the article took place on May 15 and 16, 1949, at Patel's home in Nehru's presence.
When minister N.G. Ayyangar, who had carried out the negotiations with Jammu and Kashmir Prime Minister Sheikh Abdullah, prepared a draft letter from Nehru to Abdullah summarising the contours of the agreement, he sent it to Patel with a note.
"Will you kindly let Jawaharlalji know direct as to your approval of it? He will issue the letter to Sheikh Abdullah only after receiving your approval," the note said.
Also, while Nehru was abroad, Patel had asked Ayyangar to continue the negotiations after Abdullah insisted that the question of adopting the Indian constitution's provisions on the fundamental rights and the directive principles be left to the Constituent Assembly for Jammu and Kashmir.
Patel did this despite his discomfort with Abdullah's position, and told Nehru on his return that he had succeeded in convincing the Congress to accept this position.
The BJP further claims that Nehru alone was responsible for the Kashmir dispute being referred to the United Nations, where a demand for a plebiscite to settle the issue was made.
However, records show that Mookerjee, founder of the Jana Sangh from which the BJP was born — and whose "dream" the party claims to have achieved by stripping Kashmir of its special status — had agreed to Kashmir's referral to the UN.
Mookerjee had told the Lok Sabha on August 7, 1952: "It has been said that I was a party when the decision was taken to refer the Kashmir issue to the UNO…. That is an obvious fact. I have no right and I do not wish to disclose the extraordinary circumstances under which that decision was taken and the great expectations which the Government of India had on that occasion, but it is a matter of common knowledge that we have not got fair treatment from the United Nations which we had expected."
Mookerjee died in custody in Srinagar in 1953 after being arrested for attempting a hunger strike against the restrictions against non-Kashmiris looking to settle down in Kashmir. The official reason for his death was a heart attack, although former Prime Minister Atal Bihari Vajpayee blamed a "Nehru conspiracy".
Historian Irfan Habib too told reporters during a conversation on Friday that Patel had with "genuine reasons" supported the special status for Kashmir and even the entry permit system, which Mookerjee had challenged.
"Sangh members used to harass local Muslims and snatch their land. This was the reason that Sardar Patel agreed to the permit system (for entering Kashmir) — to prevent outsiders from grabbing local people's land," the 87-year-old professor emeritus of history at Aligarh Muslim University said.
Historical documents also suggest that Patel may have at one point been open to Kashmir being handed over to Pakistan in exchange for Hyderabad. He had aired this possibility in a speech in Hindu-majority Junagadh, whose Muslim leader had opted for Pakistan.
Patel was quoted in the Hindustan Times as saying on November 14, 1947: "Pakistan attempted to set off Kashmir against Junagadh. When we raised the question of settlement in a democratic way, they (Pakistan) at once told us that they would consider it if we applied that policy to Kashmir. Our reply was that we would agree to Kashmir if they agreed to Hyderabad."
However, although Patel agreed with Nehru on Article 370, the two had differences over other aspects of the Kashmir dispute and the way New Delhi handled it.
In his 1991 biography, Patel: A Life, Rajmohan Gandhi says: "Patel was unhappy with many of India's steps over Kashmir, including the offer of a plebiscite, the reference to the UN, the ceasefire that left a fair part of the state in Pakistani hands and the removal of the Maharaja. But though occasionally dropping a remark or a hint, he never spelt out his own solution."
The book Nehru-Patel: Agreement Within Differences, Select Documents and Correspondences, 1933-1950, published by the National Book Trust in 2010, quotes several such utterances.
In a speech in Calcutta on January 3, 1948, Patel had said: "With regard to Kashmir we say it is better to have an open fight than to have disguised warfare. It was for this reason that we went to UNO. If Kashmir is to be saved by (the) sword, where is the scope for plebiscite? We shall not surrender an inch of Kashmir territory."
In Ramachandra Guha's India After Gandhi: The History of the World's Largest Democracy, Patel is quoted as telling industrialist G.D. Birla in May 1949: "Here we are having a grudging time, both with the weather and the problems which are arising; Kashmir, in particular, is giving us a severe headache."
In Agreement Within Differences, Patel is quoted as telling India's first President, Rajendra Prasad, in Dehradun on June 29, 1949: "Kashmir too might have been solved but Jawaharlal did not let the troops go from Baramula to Domel (during the 1947-48 war). He sent them towards Poonch."
However, Raghavan in his book War and Peace in Modern India suggests that Patel eventually reconciled himself to Kashmir's forced partition into Indian and Pakistani halves.
He quotes Patel as telling the United Kingdom high commission in India on August 11, 1948, that the partition of Jammu and Kashmir offered "a permanent, immediate and realistic settlement".
In a letter to India's last British governor-general, Louis Mountbatten, on March 16, 1950, Patel said: "Events (in Kashmir) seem to be indicating the wisdom of the line which you suggested in December 1947 but we had not accepted for reasons which you know."
Mountbatten had advised that the state be partitioned.