Hindi for all: Idea good, but should not be implemented, says Rajinikanth
Not just Tamil Nadu, but northern states may also oppose, says actor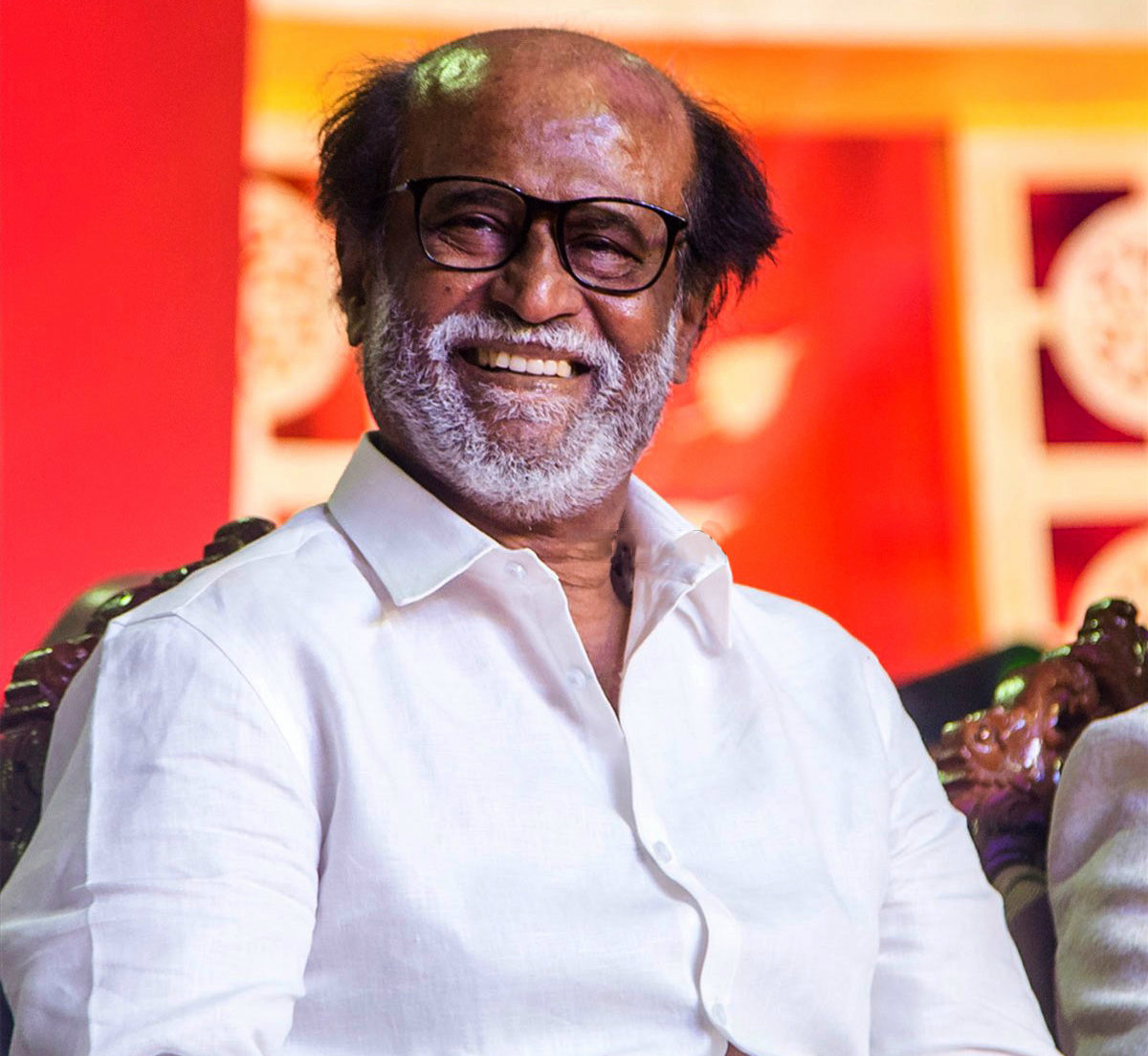 ---
|
Chennai
|
Published 18.09.19, 09:02 AM
---
Actor Rajinikanth on Wednesday supported the idea of a common language, but added that it would be ineffective in India.
'A common language not just for India, but any country, is good for its unity and progress. Unfortunately, (one cannot) bring a common language in our country. So you cannot impose any language,' he told reporters at the airport in Chennai.

'Especially, if you impose Hindi, not just Tamil Nadu, no southern state will accept that. Many states in northern parts will also not accept that,' he said.

Home minister Amit Shah had spoken in favour of Hindi as a common language in India.
Rajinikanth's reaction has come days after another Tamil actor Kamal Haasan warned that imposing Hindi on Tamils would lead to a situation worse that the Jallikattu protests of 2017. In a video that he released on Twitter, Hassan said: "Unity in diversity is a promise we made, when we made India into a republic. Now no shah, sultan or samrat should renege on that promise. We respect all languages but our mother language will always be Tamil. Jallikattu was just a protest. The battle for our language will be exponentially bigger than that. India or Tamil Nadu does not need or deserve such a battle."
Both Rajinikanth and Kamal Haasan have floated outfits. Haasan floated the Makkal Needhi Maiam in 2018, contested the Lok Sabha elections in Tamil Nadu in 2019 and did poorly in all the 36 seats the party contested in.
Rajinikanth floated the Rajini Makkal Mandram but stayed away from elections. He has said his outfit may contest Assembly elections in Tamil Nadu.
While several other Tamil Nadu leaders, such as M.K. Stali and Haasan, have been direct in their attack on Shah and the idea to make Hindi the language that would stand for India's identity, Rajinikanth has not taken such an extreme position.

The actor has spoken for Narendra Modi in several instances. In November 2018, when he was asked if the BJP was such a dangerous party that the formation of a mega alliance against it was required, Rajinikanth said: 'When 10 persons go against one person, who is stronger? Those 10, or the person they are aligning against? If 10 persons declare a war against one man, who is stronger?"
He did not name Modi, but who he meant was not lost on anyone.
After the abrogation of special status to Jammu and Kashmir, Rajinikanth compared Modi and Shah to Krishna and Arjun in the Mahabharat.
Rajinikanth has earlier been credited of defeatin Tamil Nadu chief miniter J. Jayalalithaa without contesting.
The actor's biography mentions that Rajinikanth was fed up with Jayalalithaa's way of living queen-size in the Poes Garden neighbourhood.
"Even God cannot save Tamil Nadu if Jayalalithaa is voted back to power," Rajinikanth said during a campaign speech that was telecast round the clock. His support to the Tamil Maanila Congress and the DMK in the 1996 Lok Sabha and Assembly elections cost Jayalalithaa her chair, many believe.