'Gujarat model' runs into backlash
Narendra Modi is tugging at communal sentiments, which he has done since his days as the chief minister of Gujarat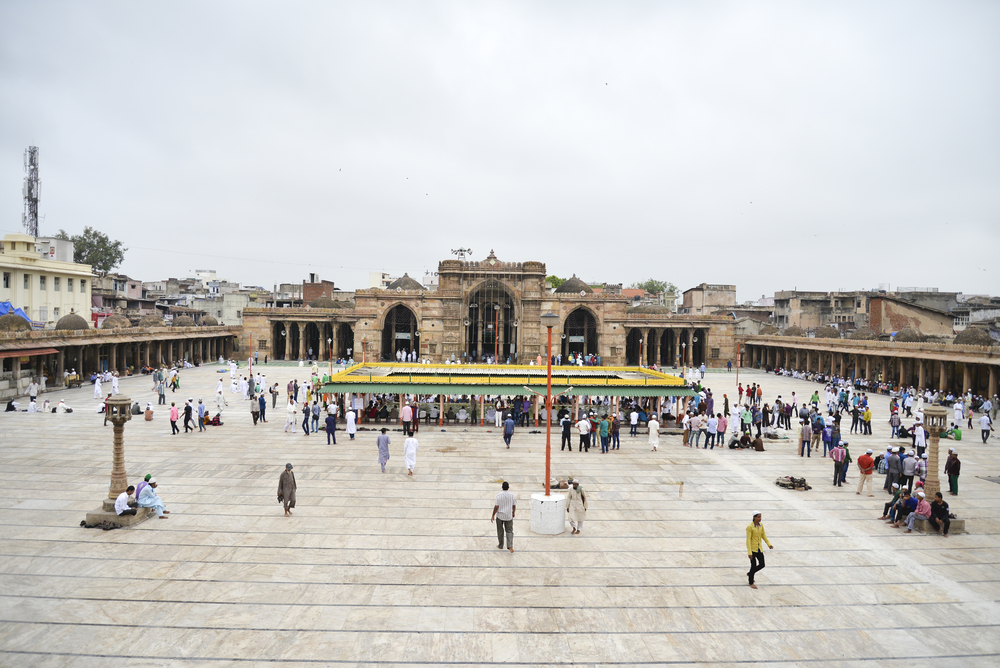 ---
Published 29.12.19, 09:47 PM
|
---
It is common knowledge that Prime Minister Narendra Modi is very interested in clothes, particularly his own, considering he changes outfits three, sometimes four times a day and ensures that he is dressed appropriately for every occasion, but it now seems that he also takes a keen interest in what others wear, especially protesters.
Even as students in Jamia Millia Islamia and Aligarh Muslim University were being brutalised by police for daring to protest against the Citizenship (Amendment) Act, Modi was busy looking at their clothes and not their wounds.
"Yeh aag lagaane wale kaun hain, woh unke kapdon se hi pata chal jaata hai (those lighting the fire can be identified by their clothes)," the Prime Minister thundered at a BJP rally in Jharkhand.
Modi was not making a fashion statement but tugging at communal sentiments, which he has done since his days as the chief minister of Gujarat.
The Gujarat pogrom of 2002 took place under his watch when he justified the anti-Muslim violence with Newton's third law of motion — "for every action there is an equal and opposite reaction".
He had called the camps in Gujarat where lakhs of displaced Muslim men, women and children had taken refuge, "baby-making factories" who "needed no help from him".
For the last three decades the Muslim community in Gujarat has been living in a state of fear, oppressed and marginalised from society. They have been ghettoised and demonised — a forgotten section of society only to be trotted out during elections as punching bags to frighten the majority community in case they dare to see them as hapless humans.
They have got used to living under curfew for months on end. The slightest sign of trouble in any part of the state and it is the Muslim-dominated areas, officially called "sensitive", which are immediately put under curfew as a "preventive measure". The police can come into these areas and search and pick up men and boys at will, day or night, and they will not be questioned. The police can get trigger-happy in these "sensitive" areas without any consequences, because after all they are "dens of criminals and terrorists". This is the BJP's gift to them.
In January 2015 the Gujarat police showed the world how they see Muslims once again. Just prior to the Vibrant Gujarat investment summit, which was to have Prime Minister Modi and US secretary of state John Kerry as speakers, the police held a mock anti-terror drill where they dressed up "militants" as Muslims wearing skullcaps. Proud of their actions, the media was invited to film it to underscore India's preparedness to foil terrorist attacks. This stereotyping and profiling of Muslims has continued in Gujarat even after Modi shifted to Delhi, but the state has continued to be ruled by the BJP.
The "Gujarat Model" is now being attempted to be replicated all over India and this time its weapon of choice is the CAA succeeded by the National Register of Citizens. Union home minister Amit Shah has promised the CAA combined with the NRC would only affect infiltrators. The decision to exclude only one community from the CAA has strengthened an impression that the real target are Muslims. But unfortunately for the Modi-Shah duo, India is not Gujarat. They had not expected Hindus to come out in such huge numbers to protest what they rightly saw as discriminatory and unconstitutional. So the only option left for the BJP was to ignite the communal fire.
Coming back to clothes, Modi's aversion to the Muslim skullcap is well known. It is the one headgear he has steadfastly refused to wear from his days in Gujarat, even though he has donned every variety of headdress symbolic of all the various regions, tribes and religions of India.
Two days after Modi's "identified by their clothes" remark, Dilip Ghosh, the BJP's Bengal president and Midnapore MP, went one step further and declared that "lungi-clad terrorists" had made their way to Bengal from Bangladesh to foment unrest.
No sooner had Ghosh said this than BJP-RSS cadres took their cue. The six RSS-associated stone-throwers who were caught in Murshidabad attacking a train were dressed in a skullcap and lungi, and they were neither Bangladeshi nor Muslim. It is very clear what their orders were. These agent provocateurs were caught red-handed without doing too much damage, but what about all the others who are following their masters' orders and are yet to be caught?
Even as the number of people killed in these protests is now well into double digits and rising, the correlation between violent protests and BJP-ruled states is clear for all to see.
The writer is a senior journalist who was The Telegraph's correspondent in Gujarat and still follows developments in the state closely