Green nod for physics lab underground
Physicists expect the laboratory will take three to five years to be established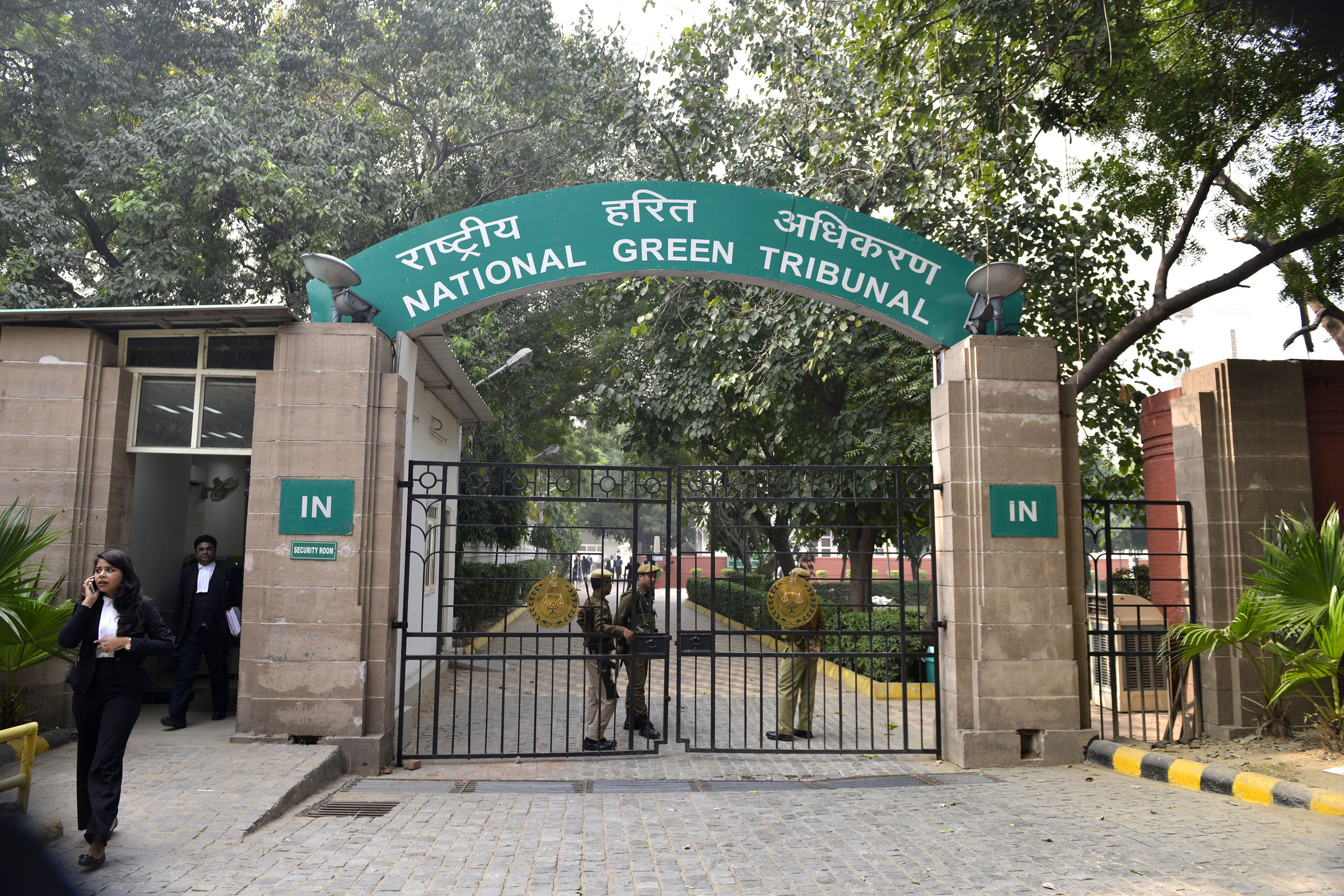 National Green Tribunal
(Picture: Prem Singh)
---
New Delhi
|
Published 04.11.18, 08:15 PM
|
---
The National Green Tribunal has upheld the central government's environmental clearance to an eight-year-old proposal to build an underground physics laboratory under a mountain in Tamil Nadu's Theni district.
The tribunal, hearing a petition by an environmental activist who had challenged the Centre's nod, ruled on Friday that the clearance was valid but asked the project's scientists to seek approval from the National Board of Wildlife.
"We're happy with the NGT's ruling — we've got environmental clearance, we've already applied for wildlife clearance," said Vivek Datar, a senior physicist at the Tata Institute of Fundamental Research, Mumbai, and project director of the Indian Neutrino Observatory.
The Union cabinet had in December 2014 approved the Rs 1,538-crore proposal to build the INO, a lab beneath a mountain about 110km west of Madurai to study neutrinos, subatomic particles from space that interact with almost nothing and pass right through the Earth.
The project had received clearance from the environment ministry in March this year, but activists had challenged the decision, pointing out that the project site is only 4.9km from the Mathikettan Shola National Park in Kerala's Idduki district.
Project scientists had told the tribunal that they had obtained clearance after an environmental impact assessment process and had already applied for clearance from the wildlife department. After receiving these approvals, the INO team will approach the Tamil Nadu Pollution Control Board for final clearance.
"Such tunnels are built for metros — the nearest village is about two kilometres away," Datar told The Telegraph.
Physicists hope to use the INO to address a key unresolved problem in subatomic physics — assigning masses to each of three types of neutrinos.
When the concept of INO was first proposed, Datar said, it was widely believed that India would be the first to assign the mass hierarchy to the neutrinos. The delays have meant that other laboratories in Antarctica, China or Japan may now beat India in the race.
"But this is such an important experiment that confirmation from India would still be significant," Datar said. "The underground lab could also be used for several other experiments in physics or even in other fields. This lab is intended to serve as a site for the next generation of scientists in India."
Physicists expect the laboratory will take three to five years to be established.