Give reasons for candidate with case: SC
The two-judge bench suggested that criminal antecedents will cover pending charges, not just conviction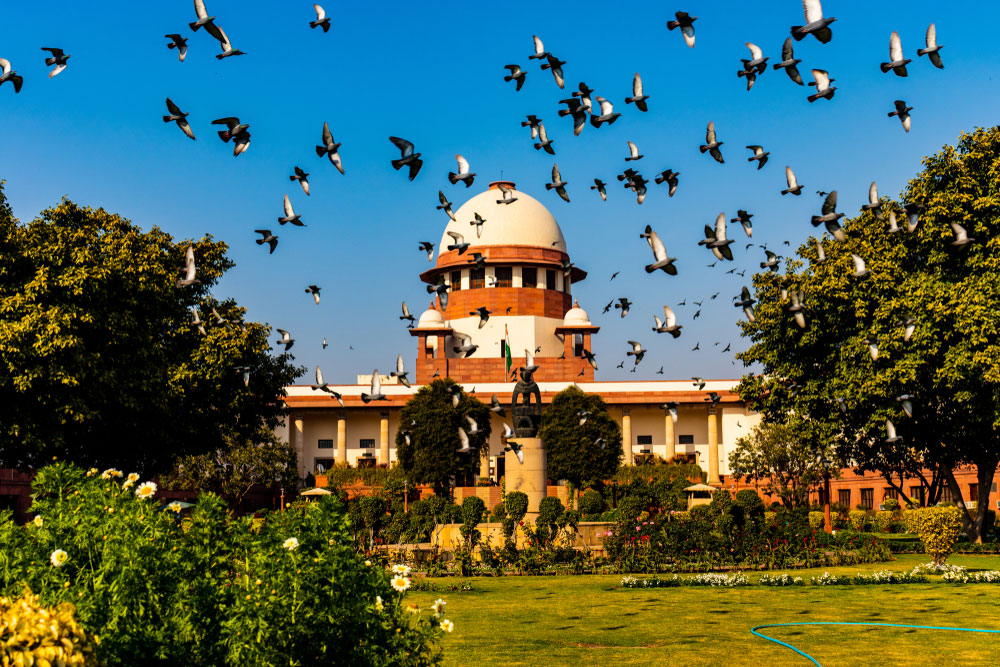 ---
---
A two-judge Supreme Court bench has asked political parties to upload the reasons for fielding a candidate with criminal antecedents, seemingly expanding the scope of directives issued by a five-judge bench to clean electoral politics.
The two-judge bench suggested that criminal antecedents would cover pending charges, not just conviction.
Such a wide scope can open a Pandora's box as parties wielding power in India are known to slap case after case against political rivals. As it is, those facing charges (which does not presuppose guilt) are being indiscriminately referred to as "tainted" and "criminals" in media reports even before they are convicted.
At a time charges as grave as sedition are being imposed on citizens for shouting slogans or delivering speeches at protests, the well-intentioned court order can be misused by parties in power.
The Supreme Court on Thursday warned the parties that they could be hauled up for contempt if they didn't disclose alleged criminal antecedents of any of their candidates within 48 hours of selecting them and the reason they had been chosen apart from "winnability".
The bench of Justices R.F. Nariman and Ravindra Bhat said it "shall be mandatory for political parties to upload on their website detailed information regarding individuals with pending criminal cases who have been selected as candidates, along with the reasons for such selection".
The order came on a contempt application moved by an advocate.
Lawyer Ashwini Upadhyay had alleged that no political party had complied with the September 2018 directives from a five-judge constitution bench that had said all parties must disclose the criminal antecedent of any candidate on their official websites and publish the information in the media.
The bigger five-judge bench had, however, not directed parties to explain the reason for selecting such candidates.
The bench of then Chief Justice Dipak Misra and Justices Nariman, A.M. Khanwilkar, D.Y. Chandrachud and Indu Malhotra had also left it to Parliament to come up with a suitable enactment to decriminalise politics.
Justice Nariman, who wrote Thursday's judgment for the smaller bench, said the court was exercising its special powers under Articles 129 and 142 of the Constitution.
Article 129 gives the Supreme Court powers to punish for contempt, and Article 142 allows the court to pass any order necessary to render complete justice in a case.
A debate is likely on whether a two-judge bench can modify the ruling of a five-judge bench.
On Thursday, the court directed all parties who select election candidates with criminal antecedents, whether at the Centre or in states:
To explain why other individuals without criminal antecedents were not chosen
The reasons as to selection shall be with reference to the qualifications, achievements and merit of the candidate concerned, and not mere "winnability" at the polls
This information shall also be published in: (a) One local vernacular newspaper and one national newspaper; (b) On the official social media platforms of the political party, including Facebook & Twitter
These details shall be published within 48 hours of the selection of the candidate or not less than two weeks before the first date for filing of nominations, whichever is earlier
The political party concerned shall then submit a report of compliance with these directions with the Election Commission within 72 hours of the selection of the said candidate
If a political party fails to submit such compliance report with the Election Commission, the Election Commission shall bring such non-compliance by the political party concerned to the notice of the Supreme Court as being in contempt of this Court's orders/directions.
The directives, however, don't specify what would happen if a candidate files his papers just before close of nomination, leaving what appears to be a grey area.