Free speech is curbed: Justice Lokur
Without mentioning names, the former judge referred to the arrest of Dr Kafeel Khan for alleged sedition and to cases being filed against journalists in Punjab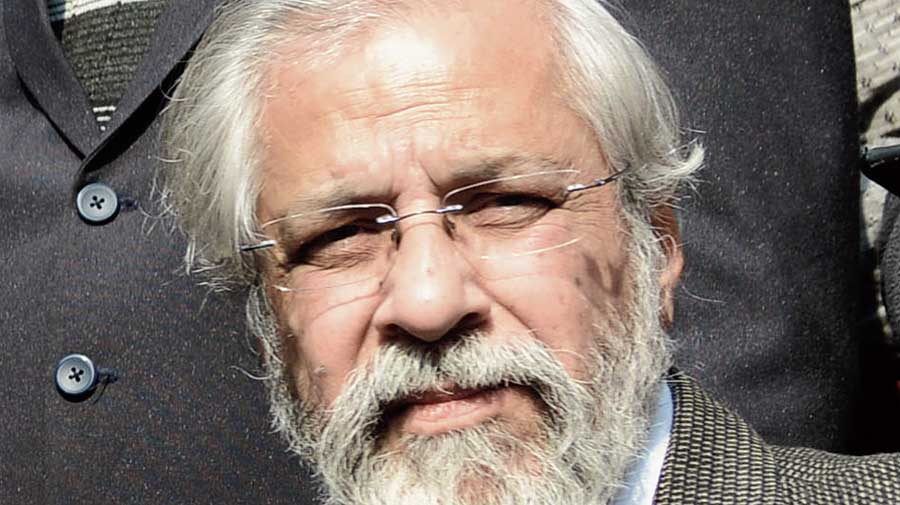 Justice Madan B. Lokur
File picture
---
New Delhi
|
Published 15.09.20, 02:01 AM
|
---
Free speech, including by youngsters and students, is being met with an "iron hand" by the State and thousands are being jailed for voicing their opinion against the government, a former judge of the Supreme Court said on Monday.
They are being slapped with the charge of sedition that was used against freedom fighters, Justice Madan B. Lokur said.
"Many citizens are expressing their views which they think are within the limits of free speech while the State thinks the citizens are transgressing the limits. So what can citizens do? They cannot take to streets or resort to violence. They can only continue to speak," Justice Lokur said at a webinar on Freedom of Speech and Judiciary.
"The State then resorts to measures like charging such citizens with the offence of sedition. Sedition is being used as an iron hand to curb free speech, which is an overreaction to people expressing views. Sedition is a serious offence. It was used against great persons like Bal Gangadhar Tilak and other freedom fighters," he said.
A speech that talks about the unity and integrity of the country is seen as "breaking the country" and the person is put under preventive detention, the former judge said.
"There are youngsters, students talking about doing something good to the country, but you say 'I'm arresting you for unlawful activities and sedition'. There are other people who talk about violence and breaking things and you don't do anything to them," Justice Lokur said.
Without mentioning names, the former judge referred to the arrest of Dr Kafeel Khan in Uttar Pradesh for alleged sedition and to cases being filed against journalists in Punjab.
"Many people are put in jail on the ground that what citizens say is fake news. Another way in which free speech is curbed is by misreading the statements of citizens," Justice Lokur said.
In an allusion to Dr Khan, he said that in a recent case in Uttar Pradesh a speech calling for the unity and integrity of the country was used to keep the speaker in preventive detention on the ground that the speech was against the country's integrity.
However, Allahabad High Court had rightly intervened to direct his release on bail, the judge said.
Justice Lokur wondered who would compensate an individual for illegal incarceration.
Bringing up the contempt case against lawyer Prashant Bhushan, the former judge said there was no intention to "break the judiciary as citizens are speaking within constitutional limits but the State mostly assumes that they are transgressing the limits".
"Suddenly you have a lot of cases being filed charging people for sedition…. Today we are finding the common man and woman who say something being charged for sedition," Justice Lokur said, adding that according to his understanding, about 780 sedition cases had so far been filed against citizens across the country this year.
"In Punjab there was news that there are no ventilators. A reporter said the Covid situation is not under control, he believes that the chief minister may be changed. That speculation was labelled fake news and they were arrested for sedition," the former Supreme Court judge said.
According to the official website, 3.4 crore cases are pending in the district courts alone, compared with 2 crore-odd cases a year ago.
"The judiciary is faced (with) a crisis of a large number of cases; 20-25 per cent vacancies in district courts; 40 per cent vacancies in high courts. The judiciary needs to take action or the justice system will crash. Judicial system needs to be more transparent. They have to tell us what are they doing. Physical hearings were supposed to start and a lot of money was spent on preparing," Justice Lokur said.
Bhushan, who had earlier in the day deposited the Re 1 fine imposed on him for contempt, announced that a "truth fund" was being created to defend people harassed for speaking out.
The lawyer slammed the arrest of student leader Umar Khalid, who has been charged for speaking out against the Citizenship Amendment Act.
The webinar was jointly organised by the Campaign for Judicial Accountability and Reforms (CJAR) and the NGO Swaraj Abhiyan.