Farmers protest: BJP pins hope on diversions
Modi is scheduled to launch the vaccination programme on Saturday and the Sangh parivar will begin a funds collection drive to build a Ram temple on Friday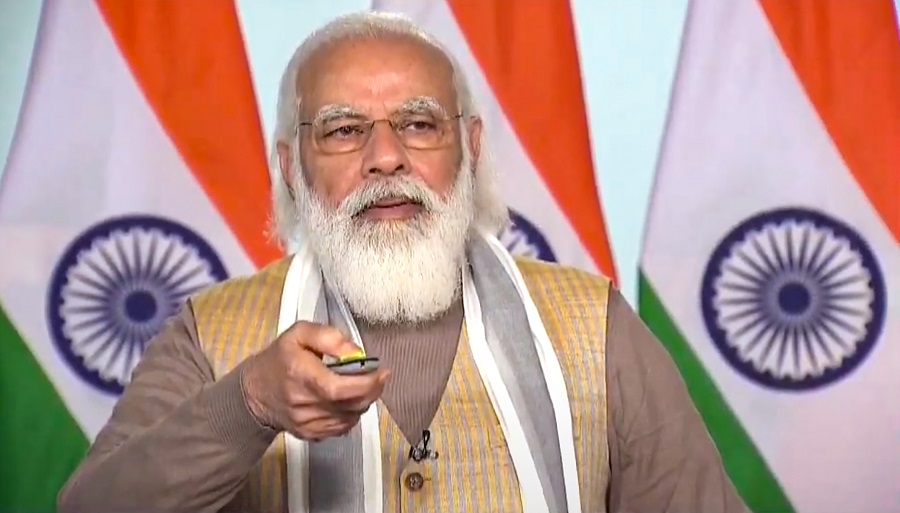 ---
---
The BJP hopes to cash in on the double dose of the launch of the Covid-19 vaccination campaign and a funds collection drive to build a Ram temple in Ayodhya to shift focus from the farmers' protest.
Prime Minister Narendra Modi is scheduled to launch the vaccination programme on Saturday. On Friday, the Sangh parivar will begin a funds collection drive to build a "grand" Ram temple.
The farmers' protest, which has gone from strength to strength, has dented the image of the government, which is said to be looking for avenues to divert attention from the issue. The government had hoped that the Supreme Court ruling staying the implementation of the farm laws and forming a committee to broker peace would end the impasse but that hasn't happened.
According to BJP insiders, the countrywide donation campaign to pool in funds for the Ram temple would begin once the auspicious month of Magh begins after Makar Sankranti on Thursday.
On Friday, the first day of Magh, members of the Shri Ram Janmabhoomi Teerth Kshetra Trust, tasked with building the temple in Ayodhya, will launch the funds drive by meeting President Ram Nath Kovind, the official first citizen of the country. The treasurer of the trust, Govind Dev Giri, Vishwa Hindu Parishad working president Alok Kumar and others are scheduled to meet the President at 11am.
Although Kumar couldn't be contacted, the chief spokesperson of the VHP, Vinod Bansal, said in a tweet that the meeting with the President was to seek his blessings. "Shubhkamnayein lene hetu," the tweet in Hindi said.
RSS cadres will fan out across the country during the funds raising-cum-contact programme from Friday. The target is to reach over 5 lakh villages and use it as yet another opportunity to consolidate Hindus as part of a larger ideological and political goal.
As for the vaccination drive, it is being touted as the biggest such exercise in the world.
Sources said Prime Minister Modi was keen to achieve the feat of vaccinating the largest number of people in the shortest time possible.
BJP general secretary (organisation) B.L. Santosh took to Twitter on Thursday to hype up the health programme. "Nation is set for massive vaccination on Jan 16 in its next step to tackle #Covid19. If what I hear is achieved, more than a million health workers will be administered vaccine on Day 1. Thanks to PM @narendramodi & dedicated team," Santosh tweeted.