Extra jab for measles amid spike
Ministry says affected children are predominantly unvaccinated and the MRV coverage in the affected areas was below the national average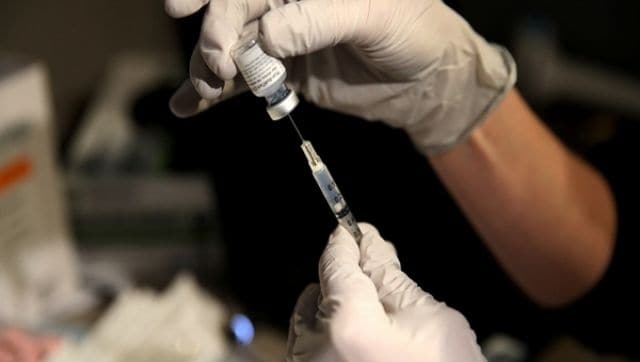 Representational image.
File Photo.
---
New Delhi
|
Published 24.11.22, 03:57 AM
|
---
The Union health ministry on Wednesday announced a special additional dose of the measles and rubella vaccine (MRV) for children six months to five years amid a rise in measles in Bihar, Gujarat, Haryana, Jharkhand, Kerala and Maharashtra.
The ministry has alerted all states to consider one additional MRV dose for children between nine months and five years in all vulnerable areas showing a recent increase in measles. It has also asked states to provide an additional MRV dose to children between six months and nine months in areas where measles cases in children below nine months make up 10 per cent of their total cases.
The special dose will be in addition to routine MRV immunisation under which children receive the first dose between nine and 12 months and the second dose between 16 and 24 months, the ministry said, while also urging intensified surveillance.
Experts say the rise in measles cases in the six states, including a rapid increase in cases and some deaths in Mumbai and other Maharashtra districts, are the outcomes of gaps in immunisation services during 2020 and 2021 under the Covid-19 pandemic.
The ministry said the affected children were predominantly unvaccinated and the MRV coverage in the affected areas was below the national average. The World Health Organisation and Unicef had estimated in 2021 a first dose coverage of 89 per cent and a second dose coverage of 82 per cent in India. "What we're seeing was anticipated," said Rajeev Jayadevan, a physician in Cochin and co-chair of the Indian Medical Association's task force on Covid-19.
"The measles virus is exploiting the gaps in immunisation that resulted from the diversion of health resources to Covid-19." A Unicef report last year had estimated that India had the world's largest count — 3.5 million — of partially immunised children and made up 62 per cent of under-vaccinated children worldwide due to disruptions during the Covid-19 pandemic.
Experts say it is unclear for now whether the current surge in measles cases will impact India's goal to eliminate measles and rubella by December 2023. But the health ministry has underscored concerns about the infection surges between November and March and called for rigorous surveillance.
In a note sent to states, P. Ashok Babu, joint secretary in the health ministry, said headcounts of all children aged six months to five years must be launched in vulnerable areas to facilitate full coverage with MRV in an accelerated manner. The ministry has asked all district collectors to monitor measles cases weekly and health authorities have been asked to investigate any suspected case with fever and telltale rash.
Amid concerns that measles can be fatal among children with moderate or severe malnourishment, local health authorities have been asked to conduct house-to-house search to identify vulnerable kids and provide them with preventive Vitamin A supplementation. Jayadevan said it was possible that vaccine hesitancy had also contributed to immunisation gaps.