Experts call for full e-cigarette ban
Available research suggests that e-cigarettes can drive non-smokers to nicotine addiction and initiate dual use in smokers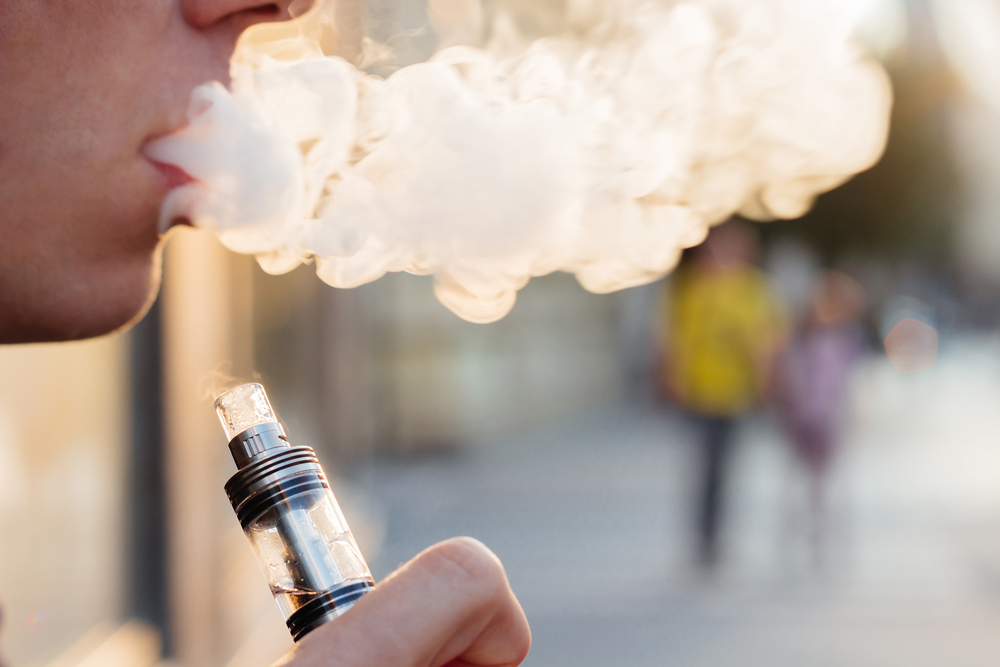 ---
---
India's apex medical regulatory agency has sought a "complete ban" on electronic nicotine delivery systems, including electronic cigarettes, warning they could nudge non-smokers towards nicotine addiction and have "a net negative impact on public health".
The Indian Council of Medical Research (ICMR), in a white paper released on Friday, said e-cigarettes are highly addictive and can harm the respiratory, cardiovascular and neurological systems the way cigarette smoking does.
E-cigarettes are battery-powered electronic devices that are used to smoke or "vape" a flavoured solution containing varying concentrations of nicotine.
The white paper comes at a time tobacco lobbies have been claiming that electronic cigarettes are less harmful than cigarettes and should therefore be acceptable as a viable alternative to reduce tobacco smoking. Many public health experts believe the claim is a misleading one.
The ICMR's paper says the degree to which electronic cigarettes can help people kick the habit or reduce the harm has not been firmly established. Instead, available research suggests that electronic cigarettes can drive non-smokers to nicotine addiction and initiate dual use in smokers, it adds.
"They're traps that could perpetuate nicotine dependence — they push non-smokers towards nicotine addiction and smokers into dual use," said K. Srinath Reddy, a senior cardiologist and president of the Public Health Foundation of India who chaired the 12-member expert panel that produced the white paper.
The health ministry had last year sent an advisory to all the states seeking a ban on the manufacture, trade and sale of e-cigarettes in line with actions by health authorities in Bihar, Jammu and Kashmir, Karnataka, Kerala, Mizoram and Punjab in 2016 and 2017.
The advisory had triggered campaigns by some consumers represented by the Association of Vapers of India, which claimed that electronic cigarettes are substantially less harmful than combustible cigarettes.
The ICMR has cited a study covering Australia, Canada, Britain and the US that found that 70 per cent of its participants used e-cigarettes as a way to obtain nicotine in smoke-free places, indicating they were being used to satisfy nicotine addiction during periods of forced abstinence.
Reddy said that even if e-cigarettes drew a small proportion of smokers away from tobacco, the greater risk came from the vastly higher proportion of people who could be addicted to nicotine through e-cigarettes.
"The marketing of electronic nicotine delivery systems can open the gateway to a new form of tobacco addiction which is a potential threat to the country's tobacco control laws and tobacco control programmes," the white paper said.
A trend of a rapid increase in the use of e-cigarettes by young people in countries where they were introduced "portends a major potential threat to public health if the products are marketed in India", it said.