Nine European countries to allow travellers with Covishield vaccine
The EU exemptions, including doing away with quarantine, under the European Union's Digital Covid Certificate (Green Pass) framework came into force on Thursday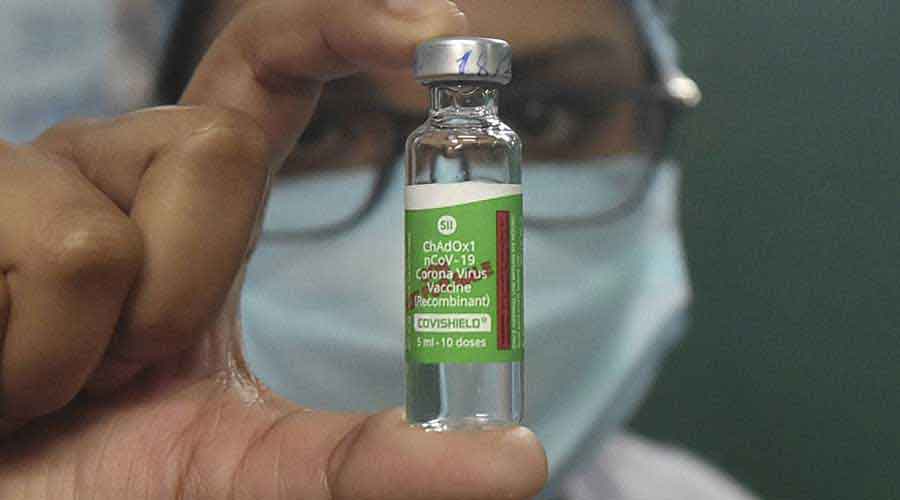 ---
---
Nine European countries on Thursday informed India that they would allow travellers who had received the Covishield vaccine but this did not necessarily amount to them extending to Indians the exemptions on travel restrictions granted to citizens of European Union member countries.
The EU exemptions, including doing away with quarantine, under the European Union's Digital Covid Certificate (Green Pass) framework came into force on Thursday to facilitate safe and free movement of citizens of member countries within the bloc during the pandemic.
Sources said Germany, Spain, Switzerland, Austria, Slovenia, Greece, Iceland, Ireland and Estonia had confirmed that they would accept Covishield vaccination certificates for travel purposes.
There has, however, been official confirmation from six countries so far — Germany, Spain, Estonia, Slovenia, Iceland and Greece.
Estonia will accept Covaxin certificates, too, though it admitted that visa categories being processed for entry "remain strictly limited" owing to the pandemic.
India has been approaching EU member countries individually for extension of the exemption granted to its Green Pass holders to those who have taken the Indian vaccines — Covaxin or Covishield — with the promise of reciprocal waiver of quarantine requirements.
Four vaccines have been authorised for use in the EU by the European Medicines Agency (EMA) — those manufactured by Pfizer, Moderna, Johnson & Johnson and AstraZeneca. The Green Pass recognises only these four vaccines.
The exclusion of Covishield, which is produced by India's Serum Institute using analogous methods to the EU-approved AstraZeneca vaccine Vaxzevria but does not have EU market authorisation, stoked anger and the threat of retaliatory measures by India against travellers from Europe.
Asked if the acceptance of Covishield by the nine countries amounts to them extending the Green Pass exemptions to travellers from India, sources said easing of travel restrictions would be "deliberated reciprocally", indicating that this is still work in progress.
"Confirming that a double shot of Covishield is fully recognised by GER as valid proof of anti-Covid vaccination (this does nevertheless not modify existing travel or visa restrictions for travellers from areas of concern/virus variants areas)," German ambassador to India Walter J. Lidner tweeted on Wednesday.
India remains an area of concern for much of Europe. Air France continues to have mandatory quarantine protocols even for those who have taken the EMA-approved vaccines if they are travelling from India.
According to the updated entry requirements for Austria effective from Thursday, travellers from India — barring those in certain select categories — have to take a Covid test and observe mandatory home quarantine for 10 days. "No exceptions for travellers presenting a certificate of vaccination or a certificate of recovery. Quarantine may be terminated upon presentation of a negative result of a molecular-biological test for SARS-CoV-2 taken no earlier than five days after entry (rapid or antigen test not accepted)."
Africa relief
The decision to recognise Covishield will also impact African and other countries that received the vaccine as part of WHO's Covax initiative.