Encounter killing: HC asks state to file counter affidavit
This comes in response to writ petition filed by widow of deceased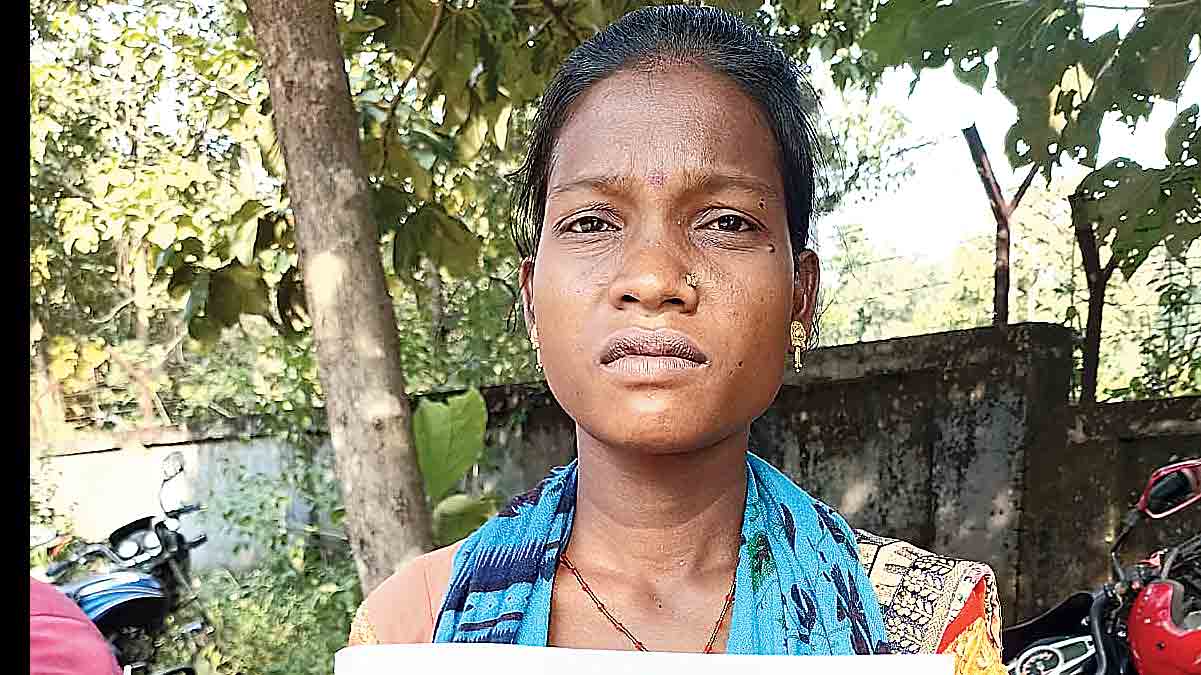 ---
Jamshedpur
|
Published 14.01.22, 12:16 AM
|
---
Jharkhand High Court justice Sanjay Kumar Dwiwedi on Thursday directed the state government to file a counter affidavit in connection with the alleged killing of a villager by security forces on the pretext of being a Maoist in Latehar.
Listening to the writ petition filed by Jiramani Devi, wife of villager Brahmadev Singh, who was allegedly shot dead by security forces in June last year at Piri under Garu police station area in Latehar, the high court asked the state government to file a counter affidavit before the next hearing of the case scheduled on February 17.
Significantly, Jiramani Devi had approached the high court in November last year seeking the constitution of an independent Special Investigation Team (SIT) comprising senior members of CBI or Special Branch-CID officers from another state to investigate the extra-judicial killing of her husband and constitution of a committee headed by a retired high court judge to monitor the investigation of the SIT.
"The writ also prays the high court to direct first class judicial magistrate at Latehar to send the complaint case for registration of FIR before appropriate authority, directing the state government to strictly comply with the guidelines issued by the Supreme Court in regard to the investigation over fake encounters and extra-judicial killing of Brahmadev Singh and directing the government to grant an ex-gratia compensation of Rs 10 lakh," said Shailesh Poddar, the legal counsel of Jiramani Devi.
Incidentally, after failing to get an FIR lodged even after over five months of the incident, Jiramani Devi who had earlier in October filed a complaint case in the Latehar district judicial magistrate court through money pooled in after a crowdfunding drive undertaken by villagers and local sympathisers, had on November 20 filed a writ petition in the Jharkhand High Court.
On June 12, last year, security forces, out on a Naxal search campaign, opened fire on innocent adivasis of Piri village (Garu, Latehar, Jharkhand) during which Brahmadev Singh was shot dead. Adivasis, including Brahmadev, were going out on a traditional hunting ritual, as every year, for the Sarhul festival. 
They all carried the single-fire Bhartua gun used to hunt small animals and birds like rabbits, pigs and chickens and to protect crops from animals.
A team of human rights activists under the aegis of the Mahasabha had visited Piri village where Brahmadev was shot dead. The team in its fact-finding report released on June 23 claimed that innocent villagers carrying single-shot country-made guns were taking part in an annual hunting festival when they were fired at by the security forces. It also says the police have filed a case against six adivasis, including Brahmadev, under various sections (including the Arms Act).
The state CID is currently investigating the case.