Encounter cloud on Maoist killings
Some tribals said the slain Maoists were ready to surrender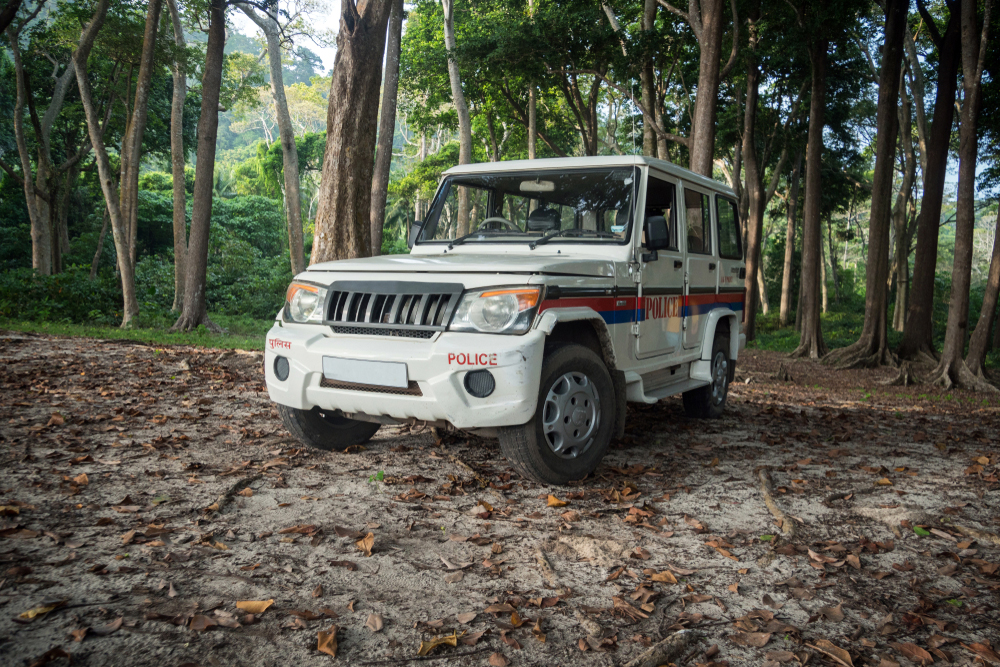 Kerala chief minister and CPM leader Pinarayi Vijayan said the commandos shot in retaliatory firing
(Shutterstock)
---
Bangalore
|
Published 30.10.19, 08:24 PM
|
---
The Kerala government is battling charges of encounter killings and Opposition demands for a judicial inquiry after police commandos shot dead four Maoists over the past two days.
While three Maoists, including a woman, were confirmed dead on Monday, the body of their comrade was found in the Attappady forest range in Palakkad a day later. The deceased Maoists have been identified as Manivasagan, Aravind, Karthi and Rema.
Some tribals said the slain Maoists were ready to surrender and were in touch with police through a mediator. The families of the dead refused to accept the bodies after the post-mortem conducted at Government Medical College Hospital in Thrissur.
"Talks were held with the police as they (the Maoists) wanted to surrender and get rehabilitated into the mainstream of the society," Shivani, vice-president of the Thaikulam Sangham and a mediator, told reporters in Attappady on Wednesday.
"They agreed to surrender because it was getting very difficult to live in the forests, Manivasagan is ageing and has health issues, while Aravind's wife has a six-month-old child," she said, citing the reasons for their willingness to surrender.
"We suspect some foul play in killing people who were ready to surrender and join the mainstream," Shivani said.
Murugan, leader of Adivasi Action Council, also aired suspicions about the killings. "This was a fake encounter. According to my information, they did nothing to provoke a retaliation from the police," he said.
But Palakkad police superintendent G. Siva Vikram said there was no surrender plan as the tribal activists have been saying. "I have not come across any surrender offer from them. That apart, what were they doing with such lethal weapons if they really wanted to surrender?" the officer asked.
The officer said seven firearms were recovered from them. They included an AK-47 assault rifle, three .303 rifles and four country-made weapons. A hundred rounds were also recovered from the Maoists who had pitched a tent about 25km deep in the forest in Attappady.
"A Thunderbolt patrol party was heading towards the area when they were fired upon. Two men and a woman were killed on the spot in the two-hour fire-fight between the Maoists and the commandos," Vikram said, adding that the Maoists had fired first.
The fourth person died during an exchange of fire on Tuesday when Vikram, a sub-collector and other officials had visited the spot for inquest.
Kerala chief minister and CPM leader Pinarayi Vijayan said the commandos shot in retaliatory firing. "Maoists are not people who go to villagers begging for some rice. It is wrong to glorify them," Vijayan said on Wednesday.
"Encounter killings are your (UDF) style of functioning. We don't do that," Vijayan told the Congress-led Opposition.
Congress leader Ramesh Chennithala slammed the LDF government for eliminating the Maoists instead of rehabilitating them. "This is nothing but encounter killings and state-sponsored terrorism," Chennithala said in the Kerala Assembly on Wednesday while demanding a judicial inquiry.
"Maoist couple Roopesh and P.A. Shyna were caught when I was home minister. We had instructed the police not to fire a single bullet at them," Chennithala had said on Monday.
"There has only been encounter killings after the LDF came to power. C.P. Jaleel was killed in March this year in another fake encounter," he said.
Jaleel, the leader of a Maoist group active in Wayanad, was gunned down by Thunderbolt commandos, an anti-Maoist force of Kerala police.
The establishment's response to Left extremism has for long been a sensitive issue in Kerala. During the Emergency, when Congress leader K. Karunakaran was home minister, P. Rajan, an engineering student with alleged Naxalite association, was tortured to death.
Karunakaran became chief minister in the post-Emergency election. But the fallout of the Rajan case, as the atrocity and the tireless legal crusade of his father Eachara Warrier came to be known, forced Karunakaran to resign as chief minister.