Elephant lover wills Rs 5cr property to jumbo pets
Akhtar Imam took the step to ensure that the animals do not die of hunger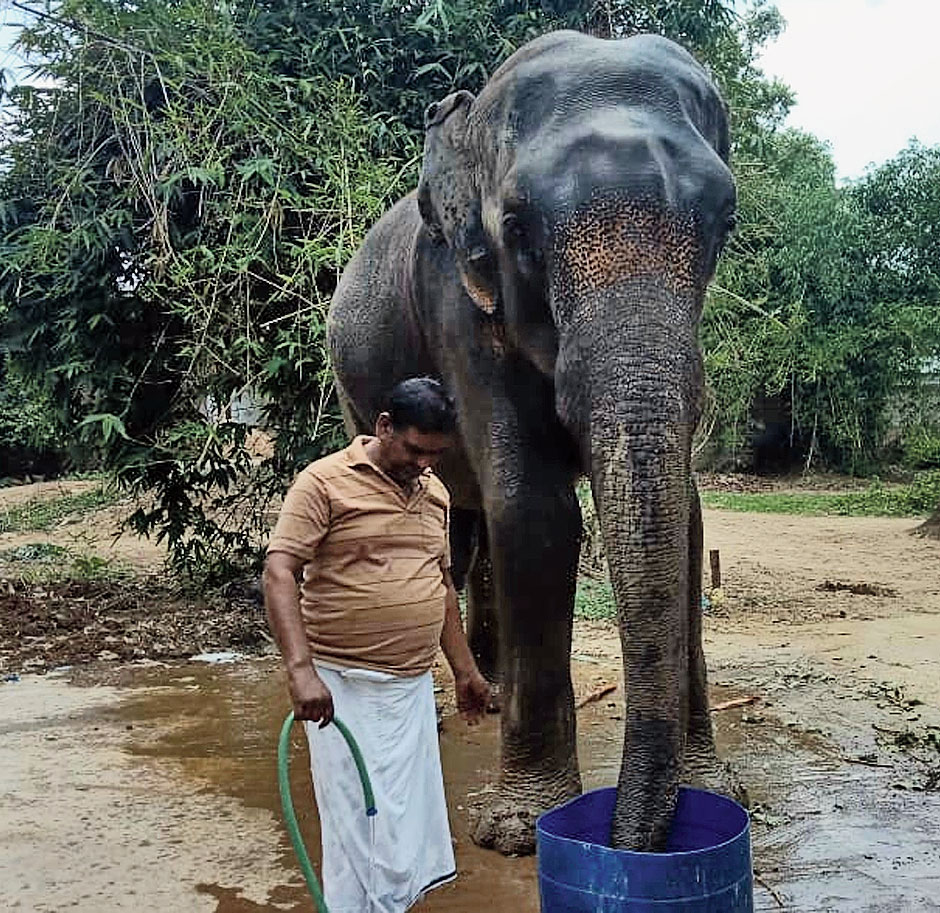 ---
|
Patna
|
Published 22.06.20, 02:56 AM
---
An elephant lover in Bihar has willed his entire property worth Rs 5 crore to his two pet jumbos.
Akhtar Imam, 50, a resident of Janipur on the outskirts of the state capital, is a well-known elephant lover, who runs a trust called 'Aerawat' (Asian Elephant Rehabilitation and Wildlife Trust). He also travels across the country to take care of ill or injured pachyderms and trains mahouts.
He took the step to ensure that the two tuskers, a 20-year-old male Moti and a 15-year-old female Rani, do not die of hunger after his death.
"These elephants are completely loyal to me. They are like my family members. Believe me, thousands of elephants kept privately across the country have died of hunger and lack of medical after the owners fell on bad days or the property was divided among family members with nobody willing to take care of the animals," Imam told The Telegraph.
"I did not want the same to happen to my elephants. Around Rs 2,500 to Rs 3,000 has to be spent daily on the upkeep of an elephant. So I decided to bequeath my entire property to them. I prepared a will and completed all necessary formalities last week. If my two elephants die, the property will go to my trust," Imam added.
Among the things he has willed to the two elephants include his bank balance, agricultural land and the house in which he currently stays with them. He has also provided two caretakers for the elephants.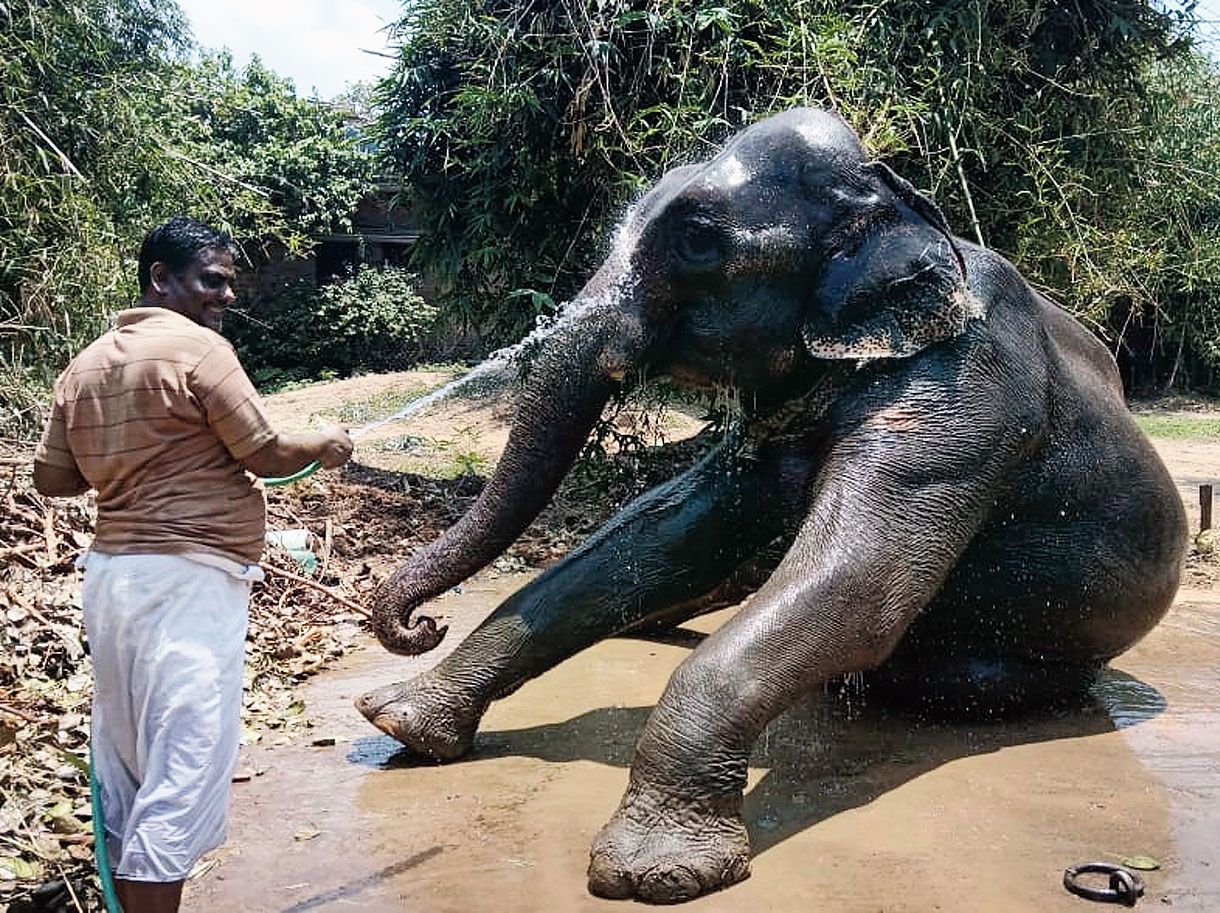 Frustrated with Imam's love for elephants, his wife left him around a decade ago, taking away their two sons and a daughter with her. She now lives with her parents.
"I would sometimes be in Assam, sometimes in Rajasthan or any other part of the country to take care of elephants, train mahouts or learn more about animals. My wife asked me to quit it, but I did not. She went to her maika (parents' house) with the kids," Imam said.
But Imam has given a couple of houses in Patna and elsewhere to his family and a sister. He has disowned his eldest son Meraz because he has allegedly "become lawless and hobnobs with animal smugglers".
Hailing from a family of landed gentry, Imam got attracted to elephants while he was 11 or 12 years old. A person in his village had an elephant and he (Imam) would spend his day watching and playing with it. That person also used to ask Imam to run errands or take care of the animal.
Imam's parents tried to stop him from going to that elephant, but failed. They then gifted him an elephant and his love with tuskers started. He also went to Balia in Uttar Pradesh, to learn from Zahir Khan, a well-known expert on elephants.
"I and my trust Aerawat works to treat elephants and train mahouts across the country. Our country was once a hub of privately held elephants, but the condition of the animals is deplorable now. They do not get proper food or medical attention. I don't think there are more than 5,000 privately held elephants in the country now. The various surveys conducted by the governments and wildlife agencies are a sham. They do not reflect the true picture because they do not exclude dead elephants," Imam said.
Once the Patna zoo had used Imam's services to treat an elephant named Mala who was suffering from a festering wound for around two decades. Imam cured the animal, but did not get any government help or recognition for it.
In 2015, the Bihar government had made plans to establish an elephant rescue and rehabilitation centre in Gaya district on a PPP (public-private-partnership) mode in collaboration with Imam, but it never took off.
"There should be a concerted effort to save privately held elephants. Focus should be given on their breeding also. If this is not done, they will become extinct," Imam said.
"I conduct the last rites of the dead elephants. Generally, we cover the dead animals in a shroud and bury them, but at times they are cremated as well, especially if they were attached to any temple," he said.