Principals, teachers call for stringent measures
Educators worry over CBSE inaction on 'dummy' schools
Institutions allow students to trade regular classes for coaching to help them crack the CUET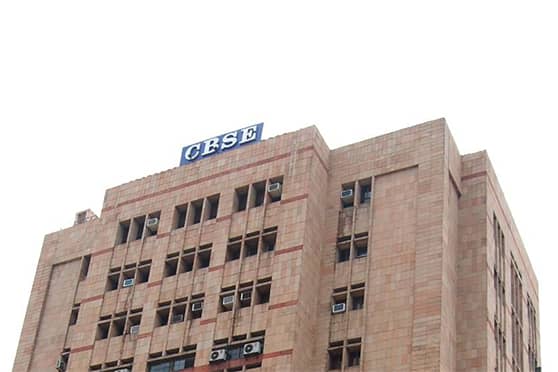 School principals and officials said the "dummy" schools either allow their students to skip classes entirely and attend coaching centres, or have opened their classrooms to coaching institutes.
File photo
---
New Delhi
|
Published 20.06.22, 03:48 AM
|
---
Educators are worried at what they see as the CBSE's inaction on the growing trend of Class X students leaving reputable schools to enrol in "dummy" schools that allow them to trade regular classes for coaching to help them crack the CUET.
The Common University Entrance Test is a national entrance exam for undergraduate science, arts and commerce courses at central universities that is to be launched in July and mirrors the JEEs and NEET-UG held for engineering and medical admissions.
School principals and officials said the "dummy" schools either allow their students to skip classes entirely and attend coaching centres, or have opened their classrooms to coaching institutes, sacrificing regular classes, practicals, projects and other scheduled extra-curricular activities.
Seventeen of the 207 Class X students at the N.K. Bagrodia Public School in Delhi's Dwarka locality have left the school over the past one month after clearing their boards, Rajee N. Kumar, director of the N.K. Bagrodia Group of schools, told The Telegraph.
"Every year, two or three Class X students used to take a transfer certificate (to join dummy schools and prepare for the engineering or medical entrance tests). But this year the number is 17," she said.
"Parents are openly saying they will enrol their wards in some non-attending school that allows them to remain absent (from classes) to attend coaching, or some dummy school that has invited coaching (centres) to its premises. The trend will prompt more schools to become dummy or non-attending schools. This is a sham in the name of education."
Many other schools have reported the trend since March, when the government announced the launch of the CUET, along with a rush among many CBSE-affiliated schools to convert themselves into "dummy" schools, teachers said.
What is worrying the educators most is that a circular the CBSE issued last week to all its schools, emphasising the eligibility norms they must satisfy for their students to take the Class X and XII board exams next year, was silent about the "dummy" schools.
The circular asked the principals to ensure, among other things, the prescribed student attendance (75 per cent), teacher-student ratio (1:30), and upper limit of students per section (40).
Several educators said this was merely ritualistic. What is needed, Kumar said, is inspections to identify the "dummy" schools – many of which will have poor (or zero) attendance in higher classes or very low teacher-student ratios since it's the coaching centre tutors who mostly do the teaching there.
"The board must take the maximum possible action to check over-admission at schools or any other unfair practices. We are yet to see any tangible action from the board," Kumar said.
She said that students used to pay attention to school education when the admission process at most engineering colleges gave 40 per cent weightage to board marks. But with this norm discarded since 2017, most would-be engineers began focusing solely on coaching.
Now, with undergraduate admission to general courses at central universities headed the same way, most students are losing interest in regular school education, Kumar said.
Anjali Kharbanda, principal of the N.K. Bagrodia Private School, said the CUET was a multiple-choice test where candidates did not have to write answers but to tick or darken answer options.
"Nor do they have to demonstrate any practical skills. The life skills students are taught through various projects and school activities have no relevance to undergraduate admission any more," she said.
"The purpose of education is to create good citizens. Academic excellence has little correlation to the personality of a student. Somewhere, the focus on centralised MCQ-based tests for admission to higher education is undermining the essence of education."
Kharbanda said that opting out of regular schooling might affect the children's mental well-being in the long run.
Sudha Acharya, principal of the ITL Public School here, said: "The CBSE should inspect schools and identify the dummy and non-attending schools that are hand in glove with private coaching institutions. If these unfair practices go unchecked, more schools will do this. Students will not focus on holistic learning but will master tricks and short cuts to crack MCQ tests."
An email sent to CBSE chairperson Nidhi Chhibber with a copy to board secretary Anurag Sharma seeking the CBSE's views on the dummy schools has remained unanswered.