EC voluntary code for social media draws flak
East Delhi DEO K. Mahesh raised eight problems with the code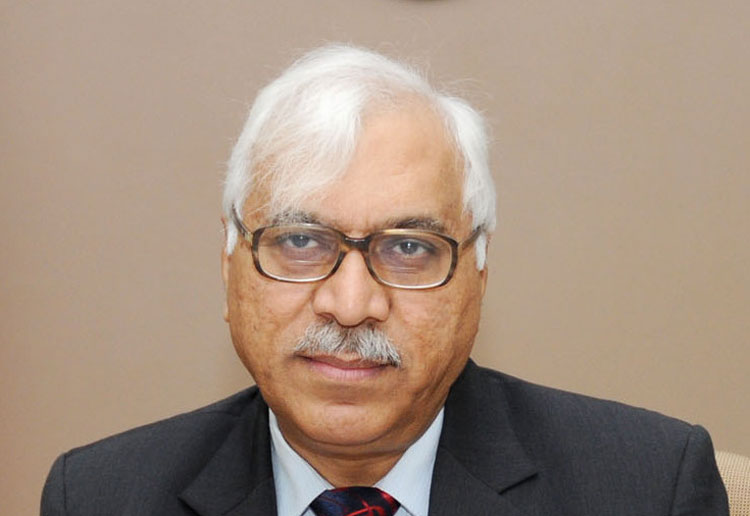 Former chief election commissioner S.Y. Quraishi
(Wikipedia)
---
New Delhi
|
Published 28.03.19, 09:23 PM
|
---
The Election Commission's voluntary code of ethics drew flak at a panel discussion on "Political campaigning on social media and issues of paid news", organised by East and South Delhi's district election officers (DEOs) here on Thursday.
Delhi's chief electoral officer Ranbir Singh, former chief election Commissioner S.Y. Quraishi, East Delhi DEO K. Mahesh, South Delhi DEO Nidhi Srivastva, former information technology secretary K.K. Jaswal, columnists Paranjoy Guha Thakurta and Prabir Purkayastha, and lawyer Apar Gupta participated.

Mahesh raised eight problems with the code, submitted by the Internet and Mobile Association of India.

He said "the voluntary code of ethics" is applicable for the period of 48 hours before polling begins and provides guidelines for the removal of content within three hours.
"Should not the three-hour period of removal be applied to offensive content and the content violating the model code of conduct beyond those 48 hours? The currently proposed channel of notification and communication by the ECI will lead to unnecessary and unwarranted delay. There should be a direct channel provided to the returning officer or chairman of the media certification and monitoring committee to flag posts or contents violating the model code of conduct and during the 48-hour silent period before the polls," Mahesh said.
Mahesh added: "There also exists a big void in the electoral rules and law in case the offensive content is posted through proxy accounts or volunteers. As of now, there is no well-defined provision or punitive action available to authorities in order to deter such activities."
It was under his orders that a Delhi BJP MLA took down a post using released prisoner-of-war Wing Commander V. Abhinandan's image.
Questioning the delay in regulating social media, he said: "In the 2014 elections itself, we saw that social media was used in a big way by a political party and the EC could have used these four years to consult stakeholders and evolved this code of ethics which would have been much more effective. The notification for the same came on March 23, even though the model code of conduct kicked in on March 10."
Jaswal called the code an "exercise in tokenism". He said: "You are virtually handing over control to these entities. They are already in control, and this code is just a recognition of this fact…. There is no consequence for non-adherence of the code."
Quraishi said: "Whatever applies to other media should also apply to social media…. 'Pakdenge kaise?' is not an excuse good enough not to touch them. Do we close our eyes and make it legal?"
He added: "Five years back, they would refuse to talk to us. This change now is because of pressure from governments around the world… three hours to act on social media is an eternity."
Singh called for changes in law. "There should be a mechanism by which within seconds, an issue on social media is flagged and action taken before further damage is done. There should be a legal framework which calls for a different degree of evidence, which makes it easy to prosecute instances of paid news."
Purkayastha said: "Platforms are interested in virality which attracts more eyeballs and revenue. Virality of news is an incentive to them. Asking them to regulate themselves is like asking sheep to be guarded by the wolf."