Driven up a tree by elephants
Fear of jumbo herd forces six-member family off the ground at night for a month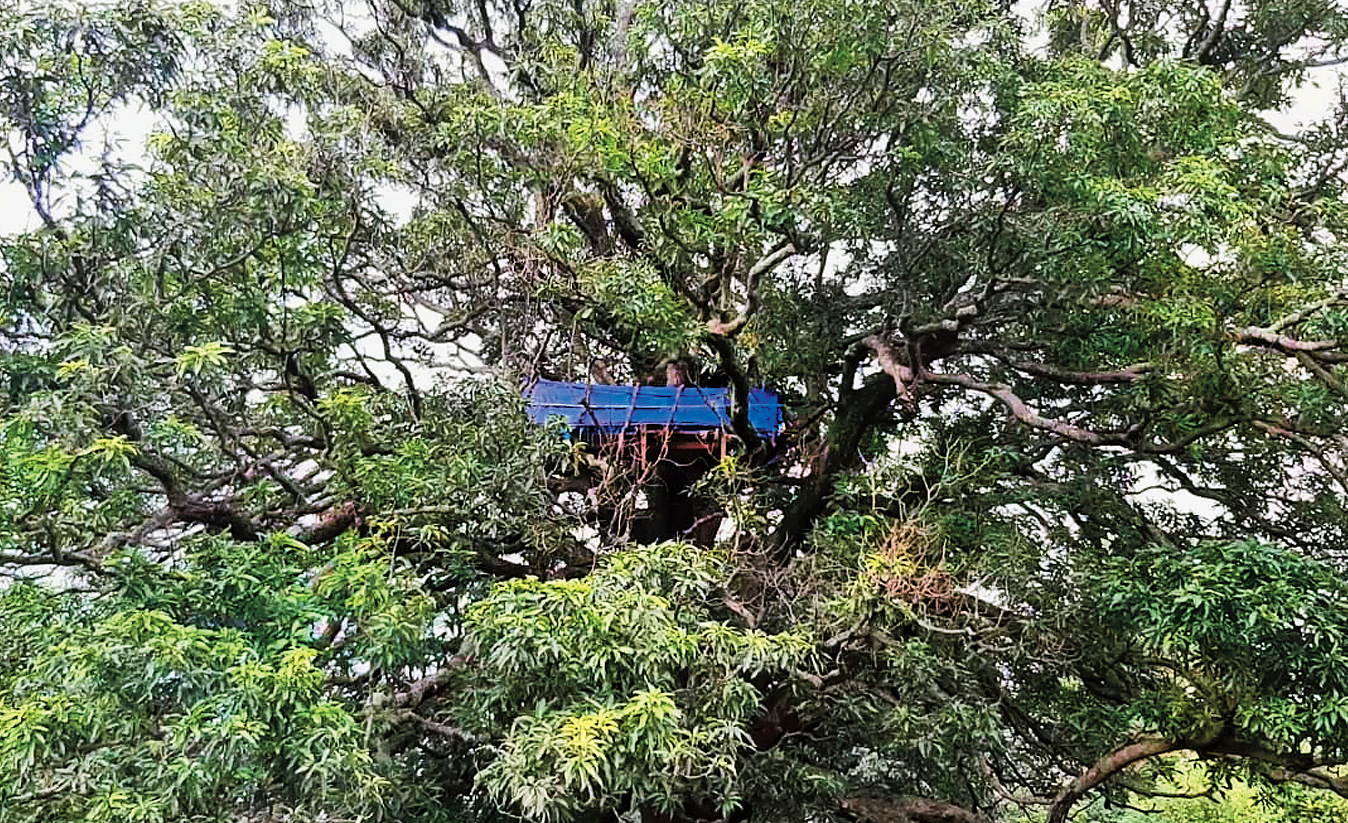 ---
---
A family of six have been living atop a mango tree for the past one month for fear of elephants that have repeatedly raided their village and damaged their house.
The plight of Pradip Nayak and his family is testimony to the growing man-animal conflict in the interiors of the mineral-rich Sundergarh and Keonjhar districts of Odisha.
"A herd of elephants entered our village on July 15 night and went on the rampage," Nayak, a resident of the Sundergarh gram panchayat of Patmunda, about 298km from here, told local reporters. "They demolished my asbestos-roof house, which I had built with my life's savings. Fearing further attacks, I decided to live atop the mango tree with my wife and four children."
Nayak has built his makeshift home 14 feet above the ground, using bamboo poles and a polythene sheet. Every day before evening, all six family members climb up the tree to spend the entire night perched on it. As dawn breaks, they get down and move into their damaged house.
"Forest officials had come to our village the day of the elephant havoc. After the elephants left, so did the forest officials. Not one of them has turned up since to offer any kind of help," Nayak said.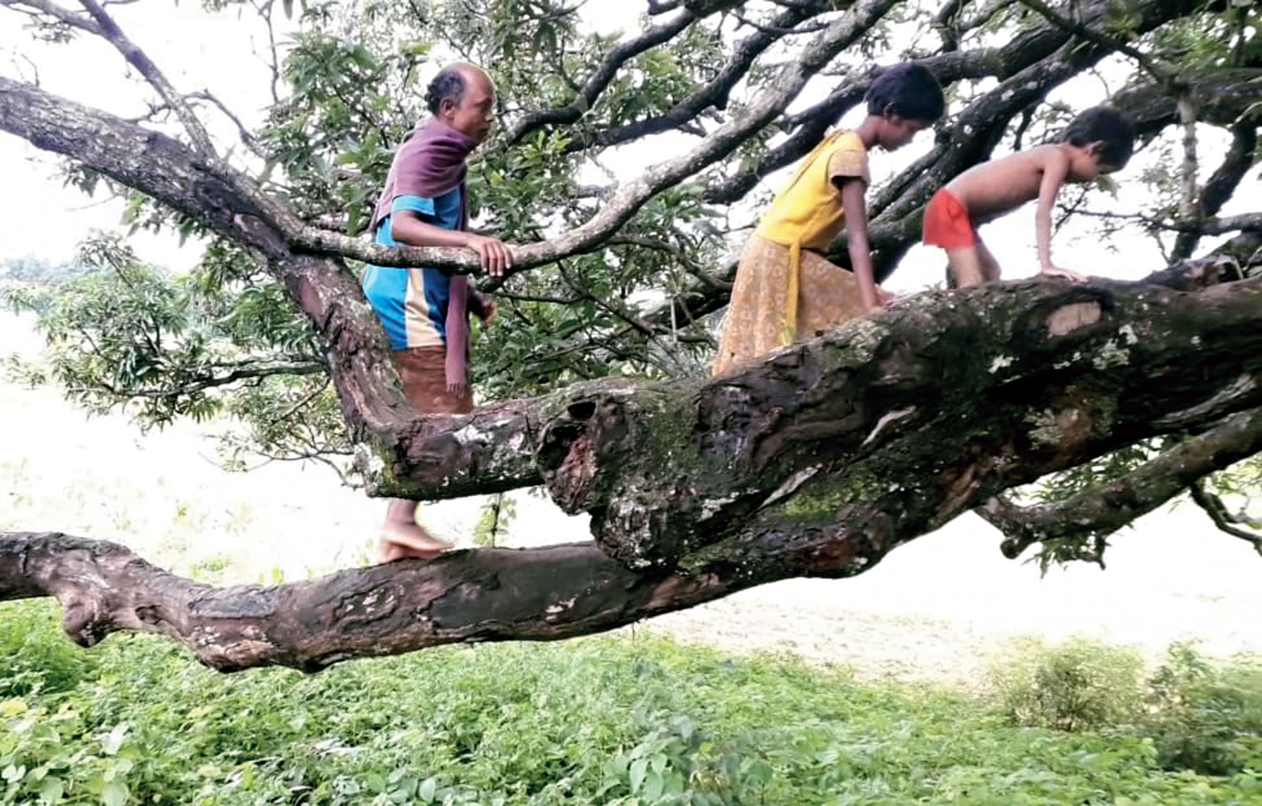 A local reporter who works for a vernacular newspaper, Abinash Sharma, said Nayak was a tribal man in his 50s and earned a living by collecting and selling forest produce.
Bonai divisional forest officer Sudhanshu Khora told The Telegraph the elephants often entered Nayak's village in search of food.
He warned: "The man-animal conflict will escalate in the next three months — September, October and November — when paddy is harvested."
Told of Nayak's complaint about not receiving assistance, Khora promised to send him money this week to rebuild his house. "I will send my staff to his village and ensure he receives the compensation."
Wildlife Society of Odisha secretary Biswajit Mohanty blamed the situation on "significant changes to the elephant habitat because of large-scale mining and the destruction of elephant corridors over the years".
"The Odisha government had in January 2010 identified 14 elephant corridors, with a total length of 420.8km, which included three inter-state corridors with Bengal, Chhattisgarh and Jharkhand," he said.
"A sum of Rs 20 crore was spent over five years to develop the corridors. But these corridors have not yet been notified as 'ecologically sensitive zones' under the Environment (Protection) Act of 1986, thereby exposing them to possible exploitation for mining or the development of industries, canals, railway tracks, dams or roads."
Mohanty said his organisation had obtained a stay from the National Green Tribunal three years ago that prohibited the diversion of the corridors for other purposes.