Doctor cautions against use of lung CT scans, steroids in people with mild Covid-19
Guleria said people who are young may experience a greater risk of cancer through such exposure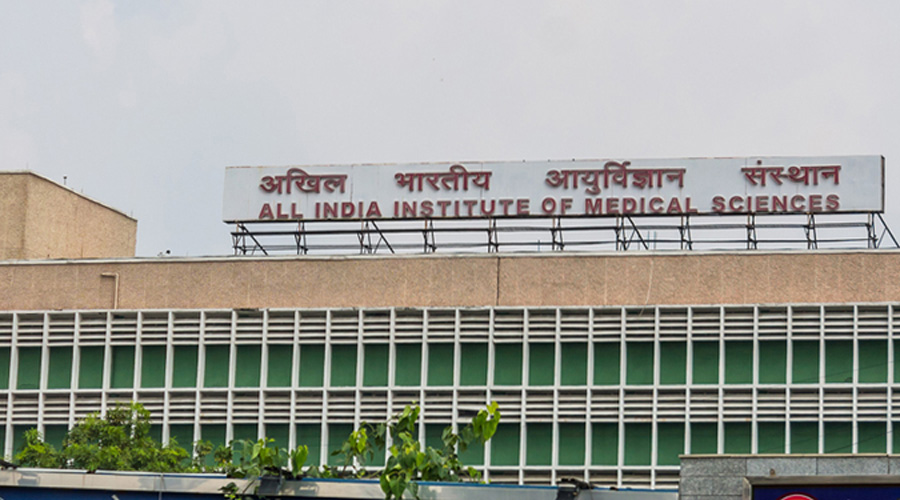 All India Institute of Medical Sciences in New Delhi.
File photo
---
New Delhi
|
Published 04.05.21, 02:28 AM
|
---
A top medical doctor on Monday cautioned against the use of lung CT scans or steroids in people with mild Covid-19, warning that they would potentially harm patients.
"There is no need for CT scans in patients with mild illness," Randeep Guleria, director of the All India Institute of Medical Sciences, New Delhi, said at a health ministry briefing.
Sometimes, a small proportion of even asymptomatic Covid-19 patients might show patches visible through CT scans but do not require any intervention, he said.
A single CT scan can expose patients to radiation equivalent to that from 300 X-rays, Guleria said, and people who are young may experience a greater risk of cancer through such exposure.
"The timing of treatment is critical," he said, cautioning that the consumption of steroids in the early stages of the infection might increase viral loads and raise the risk of viral pneumonia.
An updated standard treatment protocol released by the AIIMS faculty on April 22 makes it clear that patients with mild illness only need drugs such as paracetamol along with gargling and steam inhalation, depending on symptoms. Only patients who advance into the moderate stage — marked by a fall in oxygen levels to below 93-94 or more than 24 breaths per minute — need to be treated with oxygen, steroids and other medications.
AIIMS, Guleria said, has been trying to disseminate the protocol to doctors across the country through online seminars. He said oxygen therapy, steroids, and anti-coagulants — drugs that reduce the risk of clotting — remain primary treatments in moderate disease.
Although remdesivir, tocilizumab and convalescent plasma have also been approved for use under emergency-use authorisation, Guleria said, there is not enough data yet to support clear benefits from these interventions.