Demonetisation glue unites Opposition
Manmohan is the opening batsman in #DestructionByDemonetisation campaign, Chandrababu Naidu joins in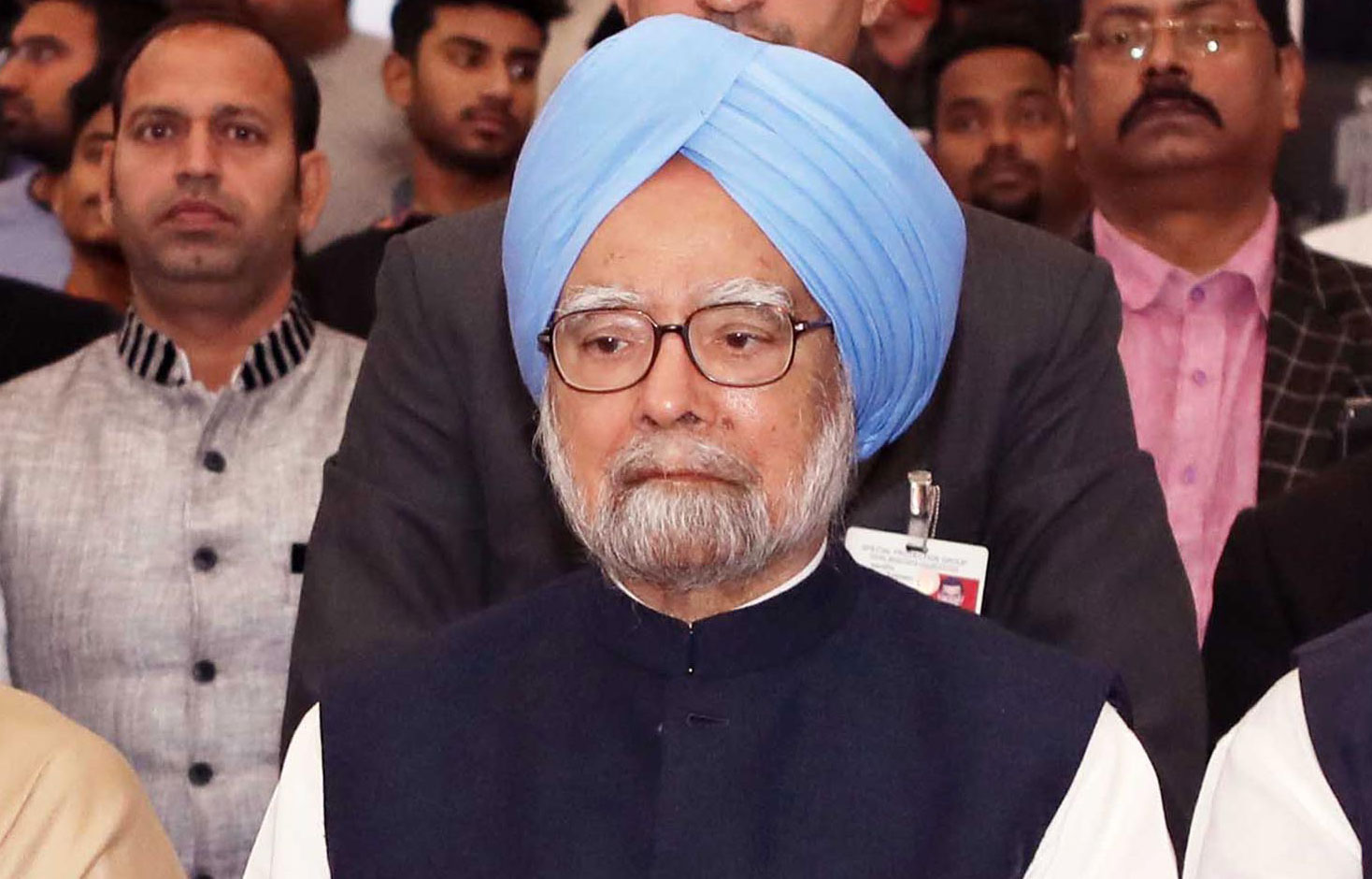 Manmohan Singh
Telegraph file picture
---
New Delhi
|
Published 08.11.18, 10:11 PM
|
---
The Opposition parties may be battling multiple contradictions within but on Thursday, they were one in joining the chorus to remind the country that demonetisation was a disaster.
Much of the action was on social media platforms where almost every party created its own hashtag to underscore a narrative that showed demonetisation as the handiwork of a whimsical despot that inflicted still-festering wounds on the Indian economy and consumed several lives.
No one in particular claimed to take the lead in this endeavour but everyone seemed to chip in. For the Congress, former Prime Minister Manmohan Singh was its opening batsman in its #DestructionByDemonetisation campaign.
For the Hindi-speakers, the Congress had #NotebandiKiDoosriBarsi (demonetisation's death anniversary).
A big catch for the Opposition camp this time round was Andhra Pradesh chief minister N. Chandrababu Naidu who had welcomed the move in 2016, and stayed the course till recently despite some reservations in between.
Having burnt his bridges with the Modi government, Naidu said on Thursday: "Two years after #DemonetisationDisaster, the country still hasn't overcome the economic setback caused by hasty decisions of BJP govt. Implemented in the name of destroying black money, demonetisation succeeded in destroying employment, markets, business, liquidity and economic growth.''
Bengal chief minister Mamata Banerjee, who was the first to question the move on November 8, 2016, itself – tweeted: "#DarkDay Today is the second anniversary of #DeMonetisation disaster. From the moment it was announced I said so. Renowned economists, common people and all experts now all agree.
"#DarkDay The government cheated our nation with this big #DeMonetisation scam. It ruined the economy and the lives of millions. People will punish those who did this.''
AAP leader Arvind Kejriwal described the demonetisation as a deep self-inflicted wound.
DMK chief M.K. Stalin recalled: "Indians stood in endless lines and many died outside banks, millions of jobs were lost, small industries shut and the economy hit irreversibly…. A one-man-made disaster for India."