Defence ministry approves Rs 7,965 crore order for arms and choppers
The procurement proposals were approved at a meeting of the Defence Acquisition Council, chaired by defence minister Rajnath Singh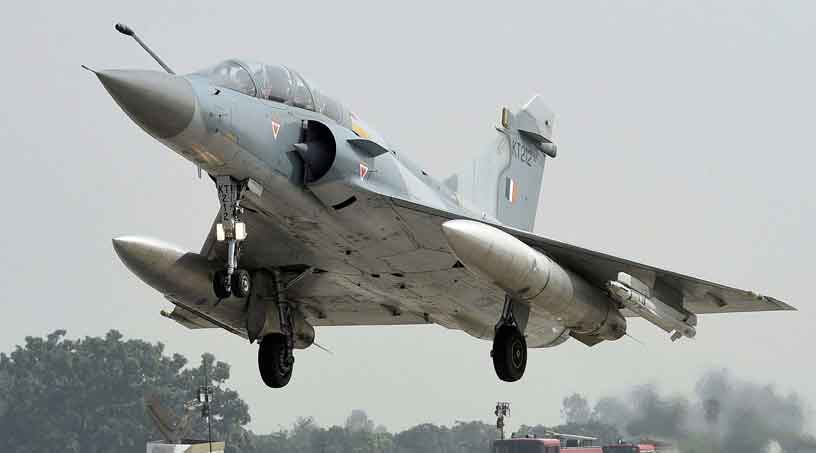 ---
New Delhi
|
Published 03.11.21, 01:49 AM
|
---
The defence ministry on Tuesday approved the procurement of arms and military equipment worth Rs 7,965 crore, including 12 light utility helicopters from the State-run Hindustan Aeronautics Limited (HAL).
The procurement proposals were approved at a meeting of the Defence Acquisition Council (DAC), chaired by defence minister Rajnath Singh. The procurement is likely to pave the way for the replacement of the ageing Cheetah and Chetak fleet of helicopters that were designed in the 1960s.
"Key approvals of procurement from domestic sources include 12 light utility helicopters from HAL and Lynx U2 Fire Control System from Bharat Electronics Limited (BEL), which will enhance the detection tracking and engagement capabilities of naval warships…, ," a statement from the defence ministry said.
The DAC also approved "mid-life upgradation" of Dornier Aircraft from HAL to increase the naval capacity of maritime reconnaissance and coastal surveillance, the statement said.
"As a further impetus to 'Atmanirbhar Bharat' (self-reliant India), a global procurement case of naval guns has been foreclosed with these guns added to the upgraded 'super rapid gun mount' (SRGM) being manufactured by Bharat Heavy Electricals Limited (BHEL)," it said.
These SRGMs provide niche capabilities of engaging fast manoeuvring targets using guided ammunition and range extensions and are to be fitted on the warships of the Indian Navy.
However, the navy has been opposing the inclusion of HAL in a planned Rs 22,000-crore deal to manufacture naval utility helicopters under the Make in India model for the past two years.
Under the deal, 95 helicopters are to be manufactured in India under a strategic partnership between foreign companies and Indian private sector firms and HAL, while 16 more choppers will be bought from abroad.
Initially, only private firms from India had been involved in the proposed project but HAL was included on a request from the public sector utility, the sources in the defence ministry said.
The navy has contended that the Bangalore-based HAL's products do not meet the force's requirements as the choppers do not have foldable rotor blades that allow them to be parked within the cramped confines of warship hangars. The navy has contended that it wanted a foreign version of the advanced light helicopter that meets its requirements to be built under the strategic partnership model.