Defections, veteran exit rock Lalu's party
Five of eight MLCs cross over to JDU, Raghuvansh Prasad Singh quits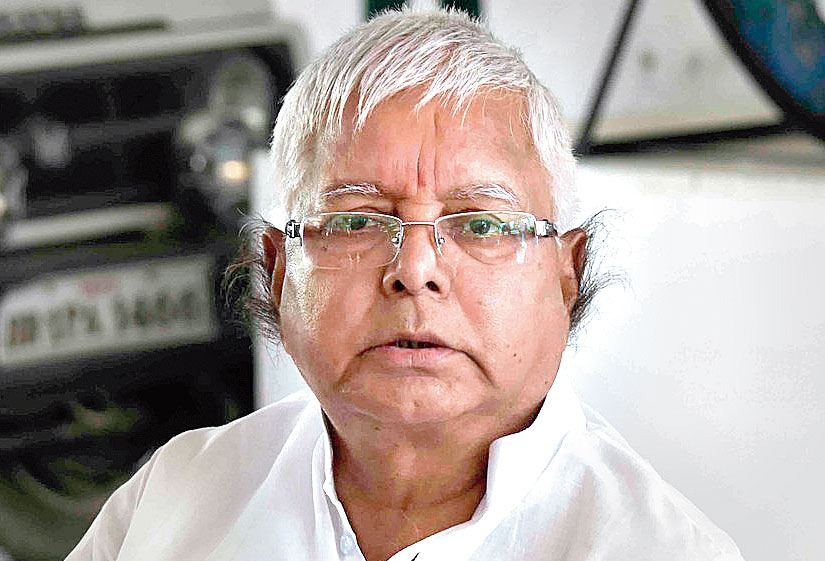 ---
Patna
|
Published 24.06.20, 12:41 PM
|
---
Five out of eight members of the legislative council (MLCs) of the RJD crossed over to the ruling JDU headed by chief minister Nitish Kumar.
RJD vice-president and veteran Raghuvansh Prasad Singh also resigned from the party on Tuesday.
The twin blows to the RJD, the largest party with 80 MLAs leading the Opposition, left it reeling with neither Rabri Devi nor Tejashwi Prasad Yadav coming out with any statement over the developments.
The five MLCs Dilip Rai, Radha Charan Seth alias Radha Charan Sah, Sanjay Prasad, Qamar Alam, and Ranvijay Kumar Singh met legislative council chairman Awadhesh Narain Singh to express their intention to join the JDU.
"The five MLCs had written to me that they have formed a separate group from the RJD. They were two-third in strength and wanted to merge in the JDU. We also got a letter from JDU chief whip in the council Reena Devi in this regard. We followed all processes, verified member signatures and asked them about the move. We allowed them to merge in the JDU," Awadhesh said.
Sources said the five MLCs were miffed with the familyoriented politics of the RJD and the purported move to nominate Lalu Prasad's eldest son and Mahua MLA Tej Pratap Yadav as one of the party's candidates for the upcoming elections to the nine seats of the Upper House on July 7.
Asked about the crossover, MLC Dilip said: "We did this after seeing the all-round development of the state under chief minister Nitish Kumar. The welfare work launched by him attracted us, people also wanted us to support him." With the crossover, the RJD has only three MLCs left -- Rabri, Subodh Kumar and R.C. Purvey. Rabri happened to be the leader of Opposition in the Council, but in the light of the changed circumstances, Awadhesh said the issue would be deliberated at an opportune time.
RJD spokesperson Mritunjay Tiwary said: "This is an action of a person (read Nitish) who specialises in smothering democracy. The MLCs have been elected because of the party. They were a product of Lalu Prasad's factory of making MLAs and MLCs. If they have chosen to go, others will come up. This move (their leaving) will also anger the public." Raghuvansh is being treated at AIIMS, Patna, after testing positive for Covid-19. Though he could not be contacted, sources said he was miffed over the decision to induct muscleman Rama Singh in the party.
Rama faces dozens of criminal charges, including those pertaining to murder, kidnapping and ransom. He defeated Raghuvansh in the 2014 Lok Sabha elections and engineered his defeat in 2019.
"Raghuvansh babu in his letter addressed to party chief (Lalu Prasad) said he has always been with the party during its bad times, but is very unhappy and sending his resignation," an RJD source said..