Blind to Amphan
Battered Bengal largely ignored by national media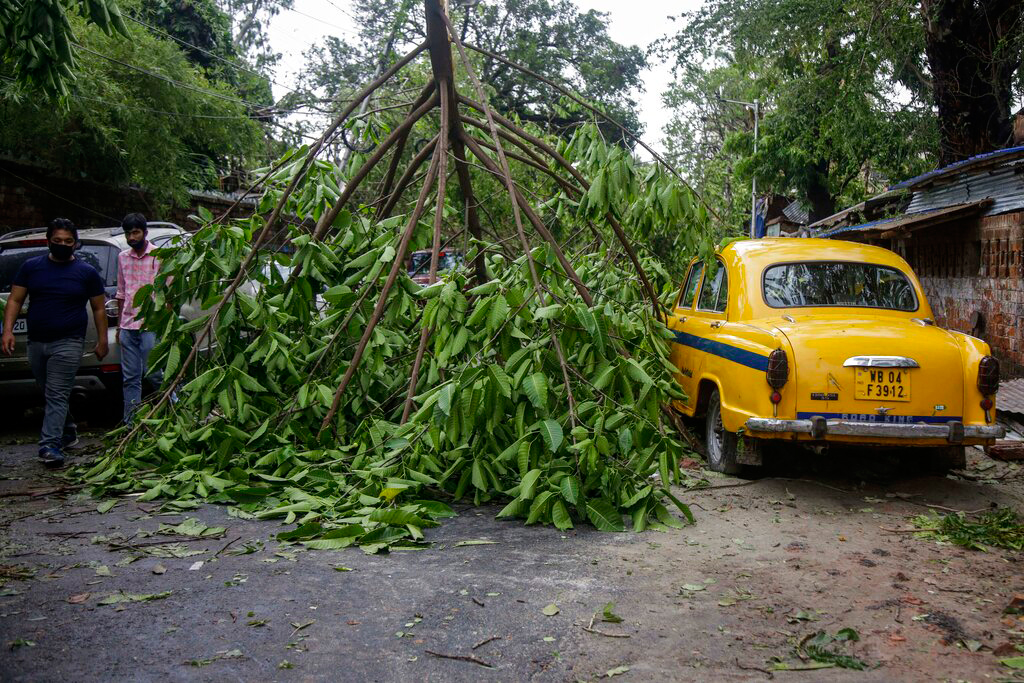 ---
---
The national media came in for some stinging criticism on Thursday for not giving due attention to the calamity that struck Bengal on Wednesday night.
Compared to the international media, coverage of Cyclone Amphan by most of the national media was at best perfunctory with very few updates through the day.
Part of this was attributed by insiders to the breakdown in communication networks that limited access to footage but the lack of interest and concern was evident across social media platforms also.
Not once in the 24 hours since Cyclone Amphan battered one of India's four metros, Calcutta, and caused irreparable damage to the Unesco World Heritage site of the Sunderbans did the disaster manage to become a top Twitter trend or get the breathless coverage that television news in India has perfected.
The cyclone was an also ran in the top trends on Wednesday night when it was running its most furious course and the "PrayForBengal" hashtag joined the pecking order late on Thursday afternoon after people in Bengal complained about being shortchanged by the country in general and large sections of the media in particular.
The delay in a mention of the cyclone from the otherwise voluble Prime Minister Narendra Modi only made matters worse. His first tweet on the cyclone came well past noon, by which time many a Bengali felt that it was too little too late. Neither did home minister Amit Shah, who is otherwise proactive on Bengal, say a word till around the same time.
Commenting on this, CPI-ML general secretary Dipankar Bhattacharya tweeted: "Cyclone Amphan devastated large parts of south Bengal including Kolkata yesterday. It has not yet reached the Twitter radar of @PMOIndia. It was seen on the @narendramodi radar after nearly a day. Have the boundaries of the 'nation' been redrawn from Varanasi to Ahmedabad?" He was commenting on the fact that the Prime Minister had chosen to tweet on the cyclone from his personal handle, and not the PMO handle. Late on Thursday, the PMO India Twitter handle did announce that Modi would tour Bengal and Odisha on Friday.
Even the Congress, preoccupied with the death anniversary of former Prime Minister Rajiv Gandhi, was slow in taking note. It's Twitter timeline was full of tweets relating to him or the migrant crisis and had just one tweet on the cyclone, that too, late in the afternoon, further fanning the sentiment that Bengal was being ignored by the national capital.
Senior journalist Vir Sanghvi attested the view that Bengal was being ignored.
"One reason why Bengal has only voted for regional parties since 1977 (and the CPM in Bengal always had a regional identity) is because many Bengalis feel that North India doesn't really care about them. The collective indifference to yesterday's devastation will confirm that view," he tweeted.
"The number one global news headline on BBC World is the cyclone in Eastern India. On Indian channels we are counting buses instead," Sanghvi added.