Cry against bid to change law for disabled
Activists see dilution of legal protection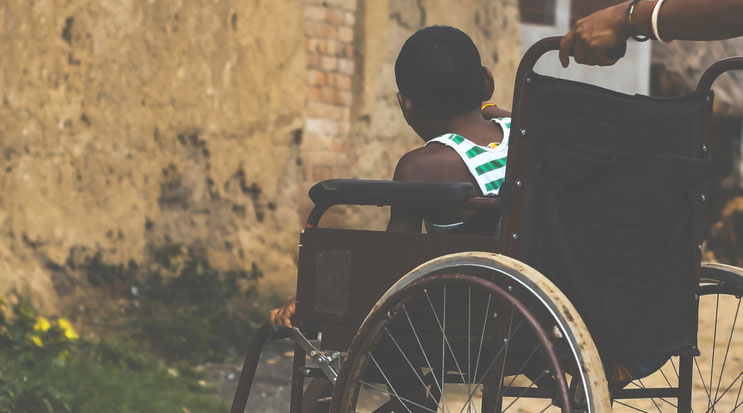 ---
---
The CPM has condemned the move to amend the Rights of Persons with Disabilities Act, 2016, and several organisations of the disabled have urged the government not to go through with the changes, aimed at decriminalising lesser offences to "revive the economic growth and improve the justice system".
"This step will further erode the legal protections that disabled people have," National Platform for the Rights of the Disabled (NPRD) general secretary Muralidharan told The Telegraph.
Sections 89, 92(a) and 93 of the act are among those covered by the proposed amendments, now on the website of the Centre's department of empowerment of persons with disabilities.
These, respectively, criminalise violating the act in general, insulting or intimidating the disabled in public view, and failing to produce information required by the act. The first and third offences are punishable with fines, while the maximum sentence for the second is six months' jail.
The government has proposed a new Section 95A that will allow offences under these three sections to "be compounded" by the chief commissioner or state commissioner for persons with disabilities "with the consent of the aggrieved person with disability".
Compounding means the accused and the complainant can enter into a compromise to have the charges dropped against a consideration. The compounding under Section 95A will be "by such amount and in such manner as the central government may, by notification, specify in this behalf".
The CPM politburo said on Monday: "The ridiculous plea taken by the government that such provisions 'act as deterrents... (to) domestic and foreign investors', is unacceptable. 'Ease of doing business' cannot be at the cost of basic human rights, won after long-drawn struggles."
The Centre has sought suggestions on the proposed changes by July 10.
The covering note for the proposed changes says: "The risk of imprisonment for actions or omissions that aren't necessarily fraudulent or the outcome of mala fide intent is a big hurdle (to) attracting investments."
It adds: "The ensuing uncertainty in legal processes and the time taken for resolution in the courts hurts ease of doing business. Criminal penalties including imprisonment for minor offences act as deterrents, and this is perceived as one of the major reasons impacting business sentiment and hindering investments both from domestic and foreign investors.
A state disability commissioner told this newspaper: "Changes to the law would open up avenues for companies to arrive at settlements with people like disabled employees who complain against them."
The National Alliance of People's Movements said: "Diluting these penalties is akin to legitimising offensive behaviour against persons with disabilities and making public and work spaces more unsafe and inaccessible for them."
Last week, a statement by more than 100 organisations and disabilities rights activists said: "Under the plea of decriminalising 'minor offences' the government is proposing to drastically alter the very nature of the RPD Act. The proposed amendments remove even the little teeth that the act contains to ensure its compliance."