Crisis in Kashmir: March call in Srinagar
Life in the Valley remained paralysed on Saturday, the 83rd day since the lockdown began in August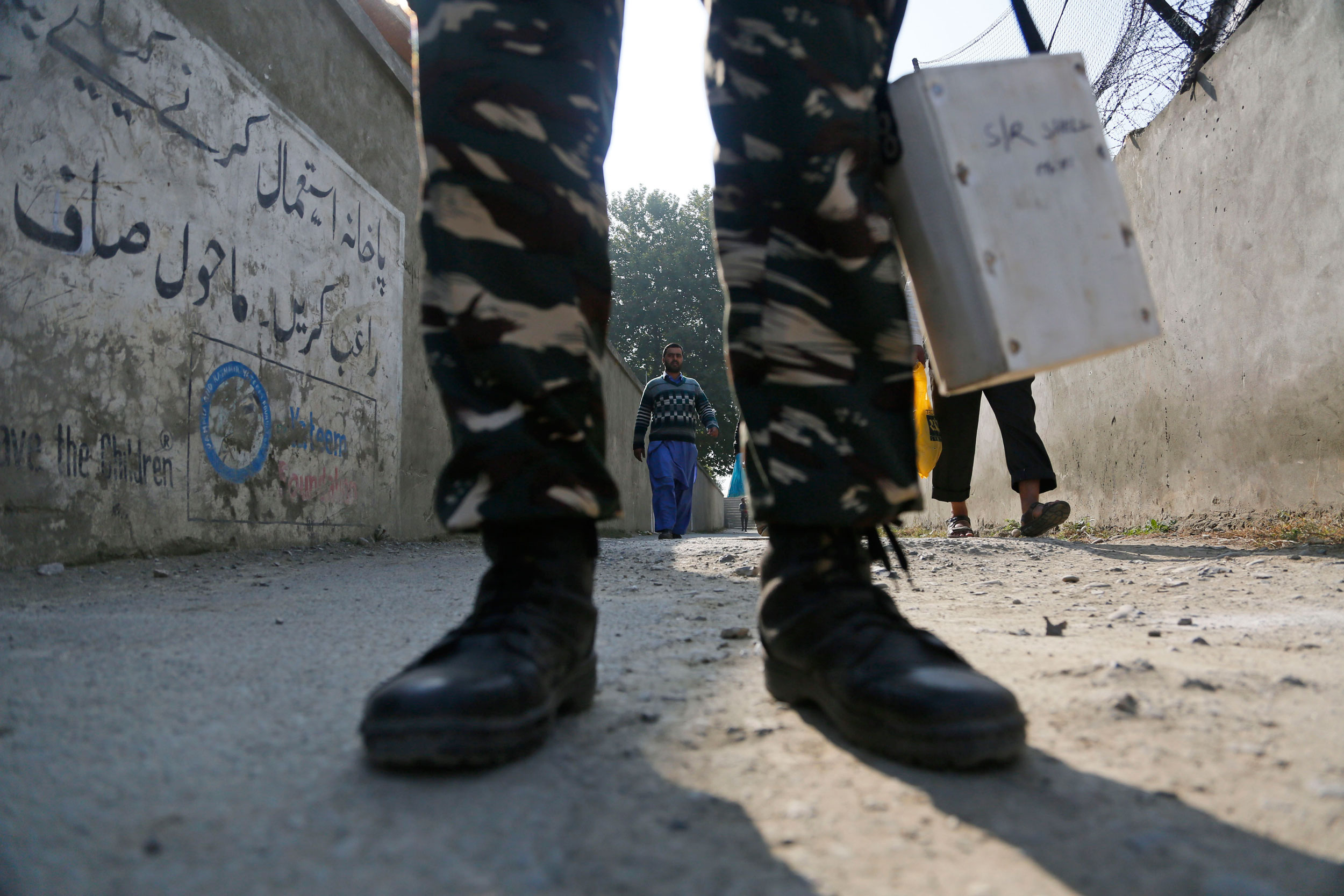 ---
|
Srinagar
|
Published 26.10.19, 11:05 PM
---
A separatist statement whose authorship has been questioned by police sources has called for a march in Srinagar on Sunday.
The statement is the first to be issued since the Centre scrapped Jammu and Kashmir's special status nearly three months ago.
Attributed to the hardline faction of the Hurriyat Conference, led by Syed Ali Shah Geelani, and mailed to journalists in Srinagar, the statement urged people to observe October 27 as a "black day" and march towards Lal Chowk.
The Indian Army had entered the state on October 27, 1947, and the day is traditionally observed as a black day in the Valley.
The statement, which said the future programme would be communicated within two days, appears unlikely to have come from the Valley-based separatist leadership. Several leaders are behind bars or are under house arrest. Others have chosen silence, apparently because of fears of a government clampdown. The separatists also have no access to the Internet in the locked-down Valley.
Police sources said the statement — that makes no mention of the scrapping of the state's special status and the clampdown that followed — is likely to have been sourced from Pakistan.
"India tried to break the will of Kashmiris by using fascist approach but the message they have received is loud that we will resist till the people of Kashmir will not achieve its fundamental right to self determination," the statement reads.
The note has urged the "pro-freedom" people of the territory to remain "vigilant, steadfast and well disciplined to take the sacred mission of their resistance movement to its logical conclusion".
"Freedom loving people of Kashmir shall never surrender to the military might and pressure of India," it reads.
It said Kashmiris should march peacefully towards Lal Chowk for a "sit in" protest to show the entire world "that our resistance does not need your telecommunication for survival".
Life in the Valley remained paralysed on Saturday, the 83rd day since the lockdown began in August. People have either voluntarily observed a shutdown or because of pressure by pro-azadi protesters.