Covid widens rich-poor gap in learning
The survey has attributed the development to online classes, parents guiding their children themselves, and the effect of private tuition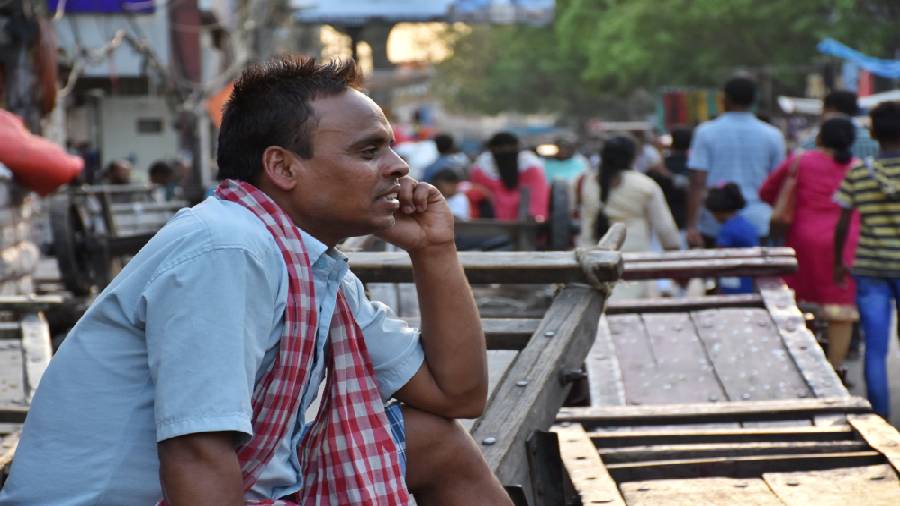 Representational image
File Photo
---
New Delhi
|
Published 01.05.22, 12:27 AM
|
---
Covid appears to have widened the learning gap between poor and rich children, a survey has reported on the basis of parents' opinions on how their children's academic competence fared during the pandemic.
The survey has attributed the development to online classes, parents guiding their children themselves, and the effect of private tuition. It has concluded that technology-driven education such as online classes bear little fruit without good parental guidance, which is relatively rare in poor households.
The survey, "Cries of Anguish", was conducted by the National Coalition on the Education Emergency between last October and January this year — after the schools had mostly reopened. It covered 512 families: 100 from Karnataka, 212 from Telangana and 200 from Tamil Nadu.
The households were predominantly from the underprivileged sections. A small proportion of the parents — 24 per cent in Telangana and 4 per cent each in Tamil Nadu and Karnataka — were employed in the formal sector.
A household was considered to have high socioeconomic status (SES) if it fulfilled two of three indicators: formal sector employment, membership of a general caste, and English-speaking at home.
Households whose members were employed in the informal sector and belonged to the Dalit, tribal or OBC communities, and where English was not spoken at home, were deemed to have low SES.
Sajitha Basir, who helped with the questionnaire, field work and data analysis, said the part of the survey that explored the rich-poor divide was based entirely on the Telangana households because the Karnataka and Tamil Nadu samples did not show enough variation in economic status.
About 82 per cent of high SES parents and 48 per cent of low SES parents said they sent their children to private schools.
About 87 per cent of high SES children attended online classes via their phones during the pandemic-induced school closure, and 71 per cent of them took private tuition. Only 50 per cent of the high SES parents were happy about their children's online education experience or current academic level.
Among the low SES children, 66 per cent attended online classes and 33 per cent took private tuition during the school closure. A paltry nine per cent of the parents were happy about their children's online education and learning levels.
The survey asked the parents whether the reading and writing abilities of their children had declined during the pandemic. Some 69 per cent parents in Karnataka, 79 per cent in Telangana and 74 per cent in Tamil Nadu said their children's abilities had suffered.
The findings are significant since the central and state governments had largely left it to the parents to arrange for the connectivity and devices needed for online education.
The National Education Policy advocates the use of technology in promoting education in schools and higher levels too.
But the survey concluded: "Without parents who are able to guide and support children at home, the broad-brush use of technology can only lead to greater inequality."