Decision pending on common entrance tests
Covid: Central universities await admission signal after cancellation of board exams
The Centre is to decide whether to hold two sets of common entrance tests for admission to undergraduate and postgraduate courses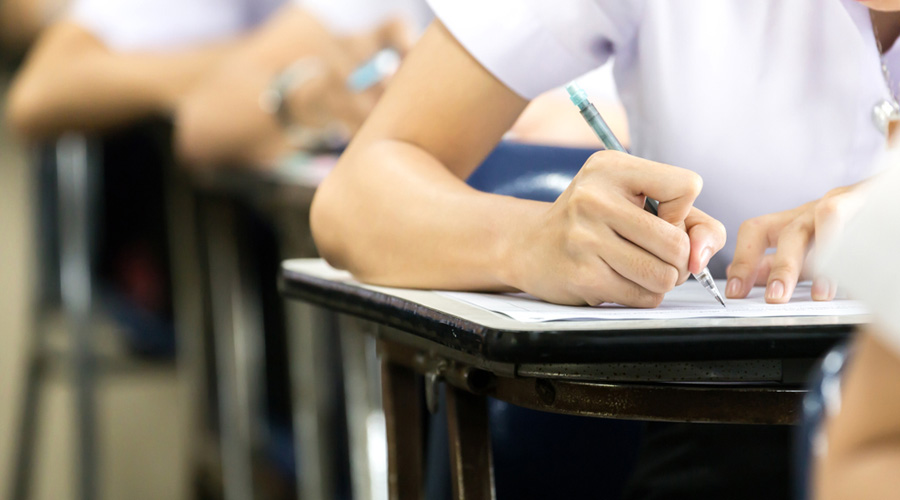 The plan for common admission tests is part of the new National Education Policy. However, the education ministry is yet to take a final call.
Shutterstock
---
New Delhi
|
Published 03.06.21, 01:54 AM
|
---
Central universities are awaiting a decision from the government on the college admission process after the CBSE and the CISCE cancelled this year's Class XII board exams on Tuesday in view of the pandemic.
The Centre is to decide whether to hold two sets of common entrance tests for admission to undergraduate and postgraduate courses. The plan for common admission tests is part of the new National Education Policy. However, the education ministry is yet to take a final call.
If a common entrance exam is not introduced this year, the colleges and universities will have to fall back on the usual practice of taking in students on the basis of board exam marks. However, there is no clarity yet on how Class XII students will be evaluated this year, now that the board exams have been cancelled.
"We will go by the decision of the government on admissions. If a common entrance exam is held, students will be assessed on a common platform and rankings will be transparent. In case it is not held, we will follow our usual selection process based on board marks (for most courses)," said Delhi University registrar Vikash Gupta.
DU has about 70 colleges offering undergraduate courses. Students from across the country apply for admission to the DU colleges.
The DU admission process usually begins on June 1. Gupta said the process might be delayed this year because of the pandemic but promised that students would not suffer. The subjects will be covered by making up for lost time over the three-year course period, the DU registrar said.
For the Class X exams, which too have been cancelled, students will be graded on the basis of internal assessments and school exams, including the pre-board tests.
Former DU executive council member Rajesh Jha said the universities should take decisions on academic affairs without waiting for the government's signal.
"In recent years, we are seeing that the central government and the UGC have been taking decisions on behalf of central universities. Such a practice is weakening the institutions," Jha said.
Jawaharlal Nehru University (JNU) conducts its own entrance exams for undergraduate and postgraduate courses. In a statement, vice-chancellor M. Jagadesh Kumar has said the exams will be conducted whenever it is safe for the students to appear for them. The exams are to be held at designated centres and will be computer-based.
End-semester exams
Most universities are likely to hold their end-semester exams for undergraduate and postgraduate courses for award of degrees online.
DU has decided to hold online open-book exams (OBE) like last year. The exam is likely to start on June 7.
The test pattern will be a bit different this time. While last year students had to answer four out of eight questions, this year they will have to attempt three out of four questions.
Other central universities are also planning online exams.
"Many students are in favour of online exams. They want their degrees," said a faculty member of Assam University in Silchar.
Academics have suggested that end-semester results can be announced based on the marks of the previous five semesters. However, Prof. Sri Prakash Singh of DU has argued against such a mode.
"These students are likely to pursue further studies. They should not face any questions over their degrees," Singh said.