No signal from govt yet on booster dose
Covaxin recipients eligible for boosters from World Health Organisation
Demand for boosters is growing in India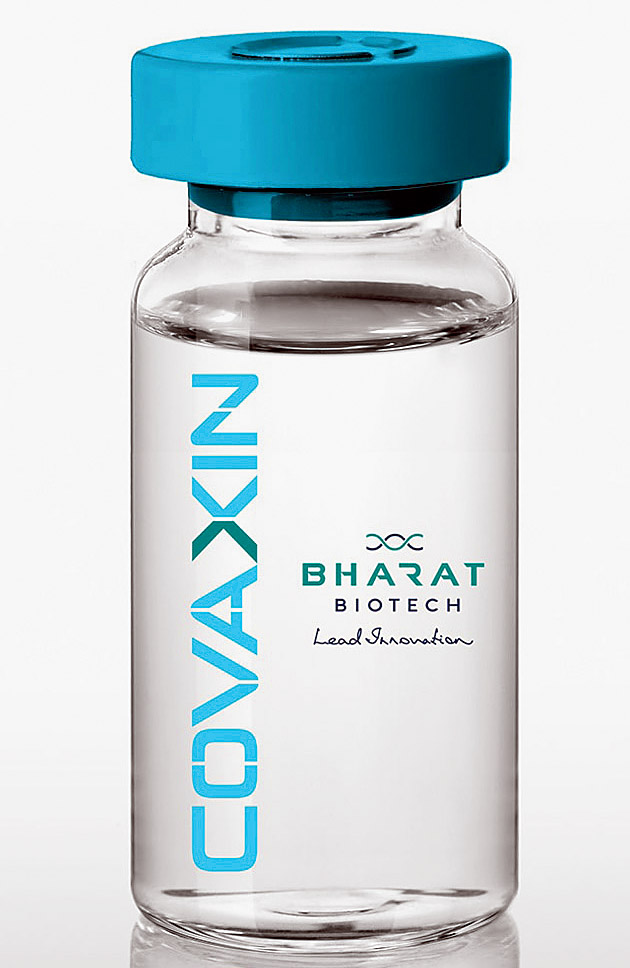 ---
New Delhi
|
Published 10.12.21, 03:44 AM
|
---
All recipients of Covaxin, India's home-grown Covid-19 vaccine, would become eligible for booster doses under a World Health Organisation panel's recommendations announced on Thursday, but experts say it is unclear when India might accept the advisory.
The WHO's Strategic Advisory Group of Experts on Immunisation (SAGE) has said people who are immune-compromised (such as those on dialysis or immuno-suppressants) or have received an inactivated Covid-19 vaccine — made from killed virus — should receive boosters to protect them against waning antibodies.
Covaxin and two Chinese-made shots are inactivated vaccines. Several countries have introduced boosters, but demand is growing in India and other countries amid concerns about waning immunity and the spread of Omicron — a variant believed to increase the risk of infection in previously infected and fully vaccinated people.
SAGE chair Alejandro Cravioto said vaccines provide a robust level of protection against severe disease for at least six months, although data shows immunity wanes against severe disease in older adults and those with underlying health disorders, a Reuters report from Geneva said.
"For the time being, we continue to support the need for equity in distribution (of vaccines) and the use of a third dose only in those with health problems or people who have received an inactivated vaccine," Reuters quoted Cravioto as saying.
Experts in India have said there is not enough population-level data on the duration of protection from Covaxin for a decision on the timing of boosters. "The SAGE recommendations are based entirely on data from the Chinese inactivated vaccines," said a senior vaccine scientist.
Queries sent by this newspaper to two vaccination policy makers in India requesting comments on the WHO's recommendation for boosters for inactivated-vaccine recipients have elicited no response.
But another expert said India's National Technical Advisory Group on Immunisation (NTAGI) is already "considering the matter" and any decision on boosters will emerge from the NTAGI and the National Expert Group on Vaccine Administration for Covid-19.
Health officials had last week asserted that India's priority remained the completion of full vaccination for all eligible adults, in line with the WHO's recommendation.
The WHO has consistently said that ensuring full vaccination of all eligible people should be prioritised over boosters, amid concerns about the inequity in vaccine distribution that has meant millions of people in developing countries have not been fully vaccinated yet.
India's Covid-19 vaccination campaign, which started in mid-January this year, had till Thursday provided one dose to 810 million (85 per cent) and fully vaccinated 502 million (53 per cent) of the country's estimated 944 million adults.
But the demand for boosters is growing in India. The Indian Medical Association, the country's largest body of doctors, urged the government earlier this week to announce an additional dose for healthcare workers and the immune-compromised.
"These two groups certainly need boosters," said a public health expert who requested not to be named. "Healthcare workers were the first to receive vaccines — for many, it is more than six months since their second jabs. And many studies have suggested that immune-compromised individuals need boosters."
The WHO has granted emergency use listing (EUL) to both Covishield and Covaxin, the two main vaccines used in India. The EULs have enabled international travel by recipients of both the vaccines.
Experts say it's unclear what implications the WHO's recommendation for boosters for recipients of inactivated vaccines might have on the international acceptability of Covaxin for travel.
"It is for each country to decide. Some countries might say that under the threat of omicron, three doses of inactivated vaccines would be considered full vaccination," a vaccine scientist said.
But vaccine researchers also say the waning immunity cited while advocating boosters takes into account only the falling antibody levels and not other arms of the immune system, such as the memory T-cells that may continue to protect people from severe disease despite the drop in antibodies.