Court: Can't be a mute spectator and allow Varavara's health to deteriorate in custody
The HC dismissed the National Investigation Agency's contention that Rao was not entitled to relief on humanitarian grounds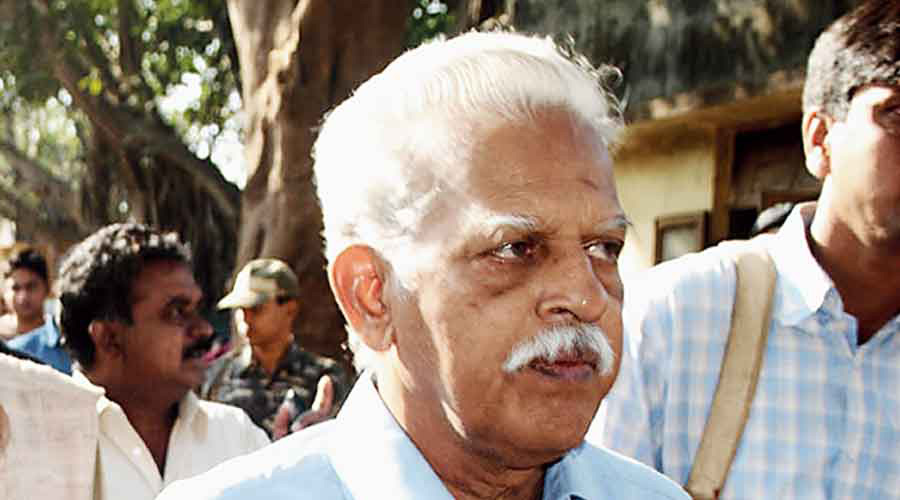 ---
---
Varavara Rao, the 80-year-old Telugu poet held in judicial custody at a Mumbai hospital, has been granted medical bail for six months by Bombay High Court in the Elgaar Parishad case.
The court dismissed the National Investigation Agency's contention that Rao was not entitled to relief on humanitarian grounds, saying it could not be a "mute spectator" and allow his health to deteriorate in custody.
"With all humility at our command, keeping in view human consideration, the well-recognised fundamental rights of the undertrial to have quality medical aid for serious ailments suffered by him, advanced age, inadequate facilities in the hospital attached to the Taloja Central Prison, we are of the opinion that this is a genuine and fit case to grant relief," the high court bench said.
The bench of Justices S.S. Shinde and Manish Pitale added: "Or else, we will be abdicating our constitutional duty and (our) function as a protector of human rights and right to health covered under right to life guaranteed by Article 21 of the Constitution of India."
Rao's lawyer Indira Jaising tweeted later: "The most important thing about the judgement is that it recognises the fundamental rights of all prisoners to health, life and liberty. But many less fortunate languish in jail with no medical or legal help, spare a thought for them."
Jesuit priest Stan Swamy, aged 83 and suffering from Parkinsonism, is among several undertrials still in prison in connection with the case.
Rao has been directed to stay within the jurisdiction of the NIA court in the city during the bail period and prohibited from establishing contact with his co-accused in the case. Rao will be discharged from the hospital depending on his health.
A relative told this newspaper that as other cases too were pending against Rao, they were trying to find out whether he would remain in custody or be released. If freed, a home will have to be rented and geriatric care facilities arranged.
Rao has spent the past two years in Maharashtra's prisons, accused in connection with an alleged Maoist plot to incite violence at an Ambedkarite event in 2018 as well as to eliminate Prime Minister Narendra Modi.
In November last year, the high court had ordered Rao to be moved to the Nanavati Hospital for treatment of dementia and urinary tract infection. Both conditions had developed during Rao's almost two-year-old stint in prison without trial.
Jaising had cited a doctor's observation that the poet's urinary catheter had not been changed for three months.